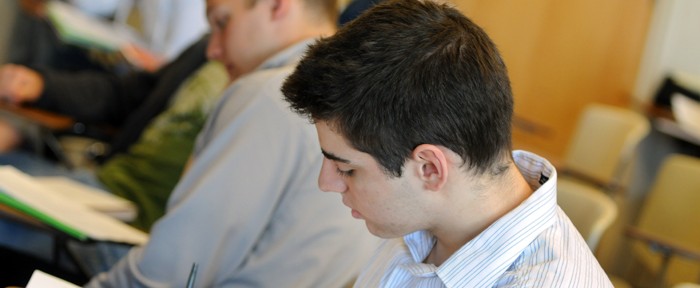 Specifically designed for students from all majors, the minor in entrepreneurship starts with idea development and creativity and helps you develop critical-thinking skills that will help you be more effective in either for-profit or nonprofit enterprises.
Classes are taught by John Carroll professors who are experts in their fields, from both the College of Arts and Sciences and the Boler School of Business. Participation in the minor will bring you into contact with a team that wants to see you develop your skills as an entrepreneur, while complementing the work in your major. The minor is structured so you will complete your major and graduate on time. Regardless of your ultimate goal upon graduation, this is a great minor to add to any major.
For additional information, Contact Dr. Jackie Schmidt, Director of the eMinor at 216-397-4242 or schmidt@jcu.edu
If you would like to see the courses in the minor, click here.
If you would like more information regarding the Entrepreneurship minor and its Co-Curriculars, please click here.