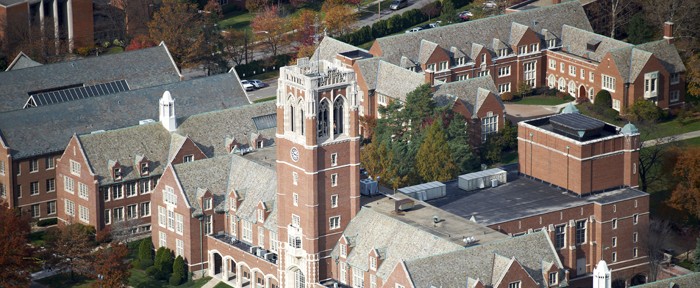 The Edward M. Muldoon Center for Entrepreneurship is the headquarters for entrepreneurship at John Carroll University. If you are like 75% of all high school seniors, you may be thinking about either working for or running a smaller enterprise someday. John Carroll is well known for developing leaders in both for-profit and nonprofit organizations. In Northeast Ohio alone, more than 500 companies are either owned or run by our graduates.
During your years with us, you will be given many opportunities to develop your skills in entrepreneurship.
You are always welcome to drop by and discuss ideas, courses, or projects. We love entrepreneurs—whether they are experienced or emerging. All of your programs and projects have a home at the Muldoon Center.
Listen to Mr. Mark Hauserman, Director of the Muldoon Center, talk about the recognition from outside: