Thomas M. O'Brien
Managing Director, President and Chief Executive Officer of TravelCenters of America
---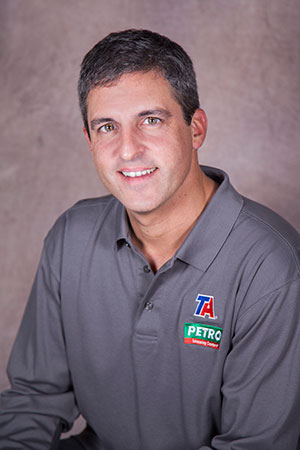 Thomas O'Brien was named chief executive officer of TravelCenters of America in 2007 and has been a managing director since 2006. He also serves as executive vice president of Reit Management & Research, LLC and has been with RMR in several capacities since May 1996. Mr. O'Brien started his career in 1988 with Arthur Andersen LLP. Mr. O'Brien is on the board of directors of the National Association of Truck Stop Operators, a truck stop industry group; VirnetX Holding Corporation, a public company in the software business; and Christian Relief Services Charities, a humanitarian aid organization. He graduated cum laude from the University of Pennsylvania, Wharton School of Business, with a B.S. in Economics.
TravelCenters of America is the largest full-service travel center company in the United States, serving trucking fleets, professional drivers, and motorists alike. It offers diesel fuel and gasoline, restaurants under the Iron Skillet and Country Pride brand names, and quick-serve restaurants such as Arby's, Burger King, Dunkin' Donuts, Pizza Hut, Popeye's Louisiana Kitchen, Starbuck's Coffee, Subway, and Taco Bell. The company also operates truck repair and maintenance service facilities, the RoadSquad Connect 24/7/365 emergency roadside assistance program, and convenience stores. In addition, it provides truck drivers with access to services such as Internet access, game rooms, laundry, private showers, exercise facilities, movie theaters, and casino gaming.
TravelCenters of America serves all highway travelers in the finest full-service facilities on the interstate. As of March 1, 2014, TravelCenters' network includes 249 travel centers in 43 states and Canada under the TravelCenters of America, TA, and Petro Stopping Centers brand names and also operates the Minit Mart convenience store chain in Kentucky and Tennessee. The company is more than 40 years old and is headquartered in Westlake, Ohio.