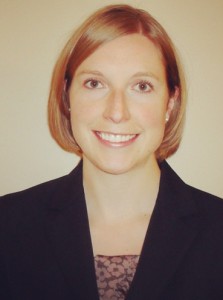 As a freshman, I was leaning towards Math as my major since I had always liked the subject and am a very analytical person.  I took my first Computer Science course, C programming with Dr. Daniel Palmer, and that convinced me to pursue a Computer Science degree.  I never looked back.
I graduated in 2003 with a Bachelor of Science in Computer Science.  I have made a career working in healthcare I.T. and I have really enjoyed my work.  With the gradual move to electronic health records, healthcare I.T. employees are in huge demand.  Development, thorough testing, and documentation are some of the skills I learned in my undergraduate classes that I have taken to the workplace.
I was also a member of the John Carroll University Rowing Team for four years.  I learned teamwork, dedication, and school-life balance.  Rowing has remained a big part of my life to this day, and I highly recommend joining the rowing team or any campus activities/sports.
When I walk in to an interview, I am proud of my degree from John Carroll University. My Computer Science degree has given me the confidence to excel at any job I put my mind to.  I am also working on my Master of Business Administration at Cleveland State University to help me advance my career even further.