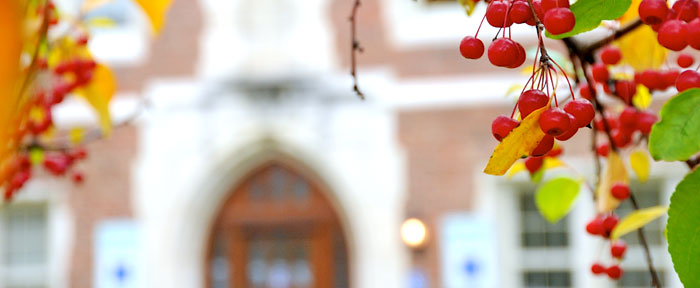 The Magis Legacy Society was founded in 1988 to recognize  and steward the generous donors to John Carroll University who have done so through a planned or estate gift, i.e. charitable gift annuity, trust document, life insurance, retirement plan, will bequest, etc.
In naming the society, Magis, we pay tribute to St. Ignatius' ideals as we recognize and remember the benefactors who share his high ideals and wish to ensure their continuance through the support of a Jesuit Catholic tradition in education.  A tradition that has lasted over 500 years and is respected for its rigor, attention to the liberal arts, emphasis on ethics and its ability to inspire individuals to excel in learning, leadership, and service in the region and in the world.
Magis Legacy Society members and their families are remembered in a special way throughout the year in the liturgies and prayers of the Jesuit Community and members are listed on the John Carroll University website and in an annual listing in the Magis newsletter, excluding those who wish to remain anonymous.  Members and their spouses are also invited to attend an annual liturgy and awards brunch held on the JCU campus where new members are presented with an engraved medallion cast with the face of St. Ignatius as a permanent reminder of the difference one can make with an enduring gift.