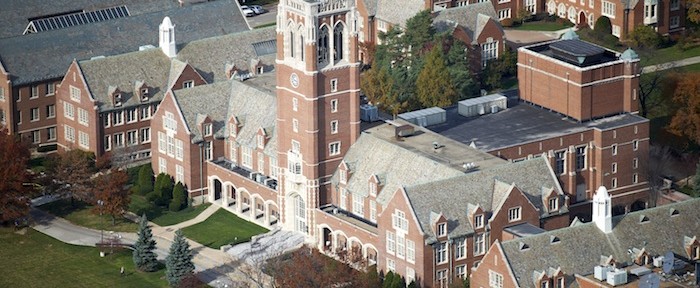 The Magis Legacy Society was founded in 1988 to recognize and steward generous donors to John Carroll University who have supported the University with a planned or estate gift. Such gifts might include a bequest, appreciated securities, gifts of retirement accounts, gifts of life insurance and/or charitable income gifts, such as charitable gift annuities or charitable remainder unitrusts, or charitable remainder annuity trusts.
In naming the group Magis Legacy Society, we pay tribute to the ideals of Saint Ignatius. We recognize and remember John Carroll benefactors who share these high ideals and wish to support Jesuit Catholic education, which is respected for its rigor, attention to the liberal arts, emphasis on ethics, and its ability to inspire individuals to excel in learning, leadership, and service in the region and in the world.
Membership Benefits
Your membership involves no dues, obligations, or solicitations, but it does allow us to thank you and recognize you for the plans you have made, and it may inspire generosity in others.
In recognition of your generosity, Magis Legacy Society members receive JCU updates and are invited to attend the annual Magis Legacy Awards Brunch held on the JCU campus. All members (unless you tell us otherwise) are recognized in the Donor Honor Roll on this website. We want to publicly thank our most generous donors and inspire others.
If you have already named John Carroll in your estate plans, but haven't informed the University, please complete our member profile form to let us know. We would like to thank you for your generosity by including you in the Magis Legacy Society.
The most important benefit you will receive from joining the Magis Legacy Society is knowing that you have made a lasting contribution to the long-term success of John Carroll University.