The English department's professional writing concentration provides numerous opportunities for students before and after graduation
By Tom Pace, Ph.D.
What can you do with an English major? As an English professor at John Carroll for the past 15 years, I'm often asked this question by students, parents, and others worried that a degree in the liberal arts might not prepare students for the 21st-century workforce.
In a recent issue of this magazine, my colleague, Nicholas Santilli, Ph.D., associate provost for accreditation and institutional effectiveness, bemoaned the national perception of the liberal arts as a dead-end field of study. But it's not. As Santilli explains, studying the liberal arts and preparing for professional fields are naturally complementary.
Indeed, a Jesuit education in the liberal arts isn't mutually exclusive from preparing for a workplace that values creative thinking, fluent speaking, and perhaps most important of all, adept writing. One defining characteristic of the ideals of Jesuit education since the earliest Jesuit universities is captured in the Latin phrase eloquentia perfecta, meaning perfect eloquence in speaking, thinking, and writing.
This focus on eloquence forms the heart of the professional writing concentration in John Carroll's English department. Professional writing can be defined as writing performed in the public domain with the intent to communicate a specific objective to readers. The professional writing concentration introduces students to a wide variety of workplace experiences and genres, including:
• reports;
• resumes;
• grants;
• proposals;
• executive summaries;
• instructions;
• web-based writing;
• features; and
• manuals.
Implemented in 2012, the professional writing concentration at John Carroll is far more than just a study of workplace documents. It's founded on the clear values of a liberal arts education, including courses about reading and analyzing imaginative literature. The concentration also emphasizes the importance of rhetoric, which, far from the popular perception of empty words and speeches, is the study of language used to address a specific purpose and audience through writing.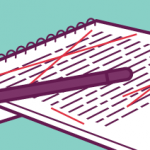 The study of rhetoric dates back to ancient Greece and Rome. The Greek philosophers Plato and Aristotle wrote about rhetoric, and their ideas still influence modern-day writing scholars. Rhetoric was one of the standard course offerings in European and American colleges until the mid-19th century, when it all but disappeared from the curricula. However, since about the 1960s, rhetoric has enjoyed somewhat of a revival in American higher education, particularly in the way university students are taught to write.
At Carroll, we take rhetorical awareness ideas and apply them to teaching students how to write in a workplace context, which includes the following concepts:
• Workplace writing is persuasive. For example, when writers compose their résumés, the goal is to secure a job interview. Similarly, a report writer might need to persuade a client to act to improve work conditions, ensuring employee safety and timely production.
• Because it's persuasive, workplace writing must consider rhetorical situations:
– purpose (Why is the document being written?);
– audience (Who will read the document, including unintended audiences who might read the work?);
– stakeholders (Who will be affected by the document or project?); and
– context (What's the background and situation in which the document is created?).
Workplace applications
After beginning their study in literature courses and the gateway course, Writing in the Professions, students advance to more specialized courses in professional writing. The concentration opens a number of professional writing careers, including technical, health, grant, and film writing. Professional writing major Kathryn Esper '17 identified this combination of the liberal arts and workplace writing as particularly useful for her job as a content marketing specialist at Factor Finders in Beachwood, Ohio.
"My most influential classes have been my literature courses, especially Romantic and 20th century literature," Esper says. "My professional and technical writing courses were extremely helpful in the real world. I apply basic skills such as memo and instruction writing every day, and my bosses are always pleased to know I can articulate my thoughts adequately and appropriately."
Students in the professional writing concentration receive intensive practice and training applying these theories to writing in the workplace. In the aforementioned Writing in the Professions course, students work in small groups and complete a writing project for a Northeast Ohio business, such as the Office of Civic Education Initiatives at the Cleveland Clinic, Parker Hannifin, Rockwell Automation, and Hyland Software. Working with the Cleveland Clinic was formative for Hilary Froelich '14, who graduated with a minor in professional writing.
"Working with actual clients was an opportunity I don't think most students expect to experience in a classroom," Froelich says. "Thankfully, the professional writing minor gave us that chance."
In the professional writing concentration, students also apply their knowledge of rhetoric and workplace writing to serve others. In his advanced course, Technical Writing, instructor David Adams had his students complete procedure manuals for Hospice of the Western Reserve and Shelter Care of Akron, a program for homeless and troubled adolescents. Adams came to John Carroll with more than 40 years of experience as a technical writer and technical writing teacher.
"My students are industrious and well prepared in terms of basic writing skills, particularly compared to English majors at other institutions where I've taught," Adams says.
The professional writing courses and their focus on leading students to serve others also influenced Froelich's career choice. She's a youth minister at St. Joseph Catholic Church in Sylvania, Ohio. Froelich switched gears while on her English major path and took a course titled Writing About Our Health.
"We learned about the different ways writing can be used as healing, which has been extremely beneficial in my work," she says. "I've been able to help students who are struggling or having a difficult period in their lives by using journaling techniques we used in the course."
Clint O'Connor, the pop culture writer at the Akron Beacon Journal, also brings his real-life expertise to his film writing courses, during which students are anointed film critics from day one, so they're writing film reviews regularly.
"I tell them to write reviews as if they were for a general interest publication, website, or college newspaper, and I edit their reviews and offer feedback accordingly," says O'Connor, a former Plain Dealer film critic.
O'Connor – who was a professional feature writer, editor of the Plain Dealer's Sunday Magazine, and managing editor of the Washington Journalism Review – inspires students to write in a way that grabs readers' attention, appealing to a broad scope of readers.
"I give them practical advice about what does and doesn't work online and in print," he says.
Examples abound
The focus on practical, real-life experience informs the concentration's required internship course. Majors are required to complete at least one internship comprising at least 135 hours of workplace experience. Recent internships have been with the Cleveland Clinic Foundation; Catholic Charities; Indians Baseball Insider; Cleveland Scene magazine; and Lake Erie Ink, a nonprofit organization that provides creative expression opportunities and academic support to youth in Greater Cleveland.
Abigail Rings '15, a graduate of the professional writing concentration, is a social brand ambassador and community relations specialist at Things Remembered, a retailer of personalized merchandise. Rings completed two internships, one with Signet Jewelers and one with Global Cleveland.
"I was incredibly well prepared for the work of my internships as a result of my professional writing courses, and the background I had as a result of those internships was one of the aspects of my résumé that helped me get hired," she says.
"I worked in the marketing departments in both of these jobs where I generally focused on social media and digital marketing. I was told, almost from day one, how rare it is for people to have solid writing skills when they enter the workplace. People appreciate the skills of English majors."
Another graduate of the program, Jennifer Flynn '14, emphasized how the various writing situations she learned has had a positive influence on her job as customer content specialist for PR News.
"I read different kinds of writing all day," she says. "Some are pharmaceutical companies talking about a new study, while others deal with financial news, a new product, or an event. Having the foundation in different genres of writing has been helpful for the work I do."
Students in the major also speak highly about their experiences. Esper noted the real-life experience she gained in the Writing in the Professions and Technical Writing courses.
"Every employer I've spoken to since these projects has asked about the projects and found them impressive," she says.
John Alfes '18 praised the experience he gained this past summer interning as a sportswriter with Inside Indians Baseball. He wrote features and game stories for the Cleveland Indians and its minor league affiliates.
"My internship has given me an idea of what I want to do after college," Alfes says. "As a sportswriter for the Lake County Captains, Akron Rubber Ducks, and Cleveland Indians, I developed the necessary ability for a professional job. I'm a more confident writer with the tools needed to succeed for whatever is thrown my way."
The number of students in the professional writing major has increased. Since it was implemented in 2012, the department has averaged six majors per year. During the 2015-16 academic year, there were eight majors. During 2016-17, there were 18.
I'm proud to say the English department is committed to providing an education that prepares students for life in the 21st century. It's an education that combines the best of the liberal arts tradition and preparation for a challenging workplace. The potent combination of the Jesuit focus on eloquentia perfecta, rhetorical awareness, and practical workplace experiences lead English majors from John Carroll to serve others in the world. JCU
Pace, a professor in the English department, can be reached at tpace@jcu.edu.
---
Leave a Reply