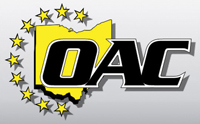 • For the second year in a row and the sixth time in program history, John Carroll hoisted the Ohio Athletic Conference Men's All-Sports Trophy. The following teams won the OAC Championship and NCAA Div. III post season opportunities: men's basketball, men's tennis, women's tennis, and men's lacrosse. Additionally, individual team members from wrestling and men's and women's cross country qualified for NCAA postseason competitions. More
• Lindsey Fano '16 and Jack MacLean '16 were selected as the University's recipients of the 2016 Clyde A. Lamb Award, which recognizes the top scholar athletes from each of the 10 member institutions of the Ohio Athletic Conference. More
• The football team and women's soccer team each earned the Varsity Team Service Award. Read more about the award.
• The 2016 Athletic Hall of Fame Dinner and Induction Ceremony will be held Friday, Oct. 7. The Blue Gold Club and athletics department will induct nine former Blue Streaks to Hall of Fame Class of 2016:
– Dan Coxon '99, basketball
– Ellie Fernandez-Hess '05, cross country and track
– David Gibbons '04, basketball
– Jennifer Kahn Neale '06, track and field
– Jeff Lerner '03, football
– Matt Payne '03, football
– Kevin Pitorak '04, soccer
– Geza Terezhalmy '67, soccer
– Schweickert Award Honoree: Michael Cleary '56 (posthumous)
• For addition information and tickets, contact Gretchen Weitbrecht, associate athletic director, at 216-397-4194.
• The University hosted a successful NCAA DIII Week, which was supported by the Student-Athlete Advisory Committee and the Blue Gold Club. Events held on campus featured:
– Eat to Compete, a nutrition presentation for athletic performance;
– Div. III Week trivia contest with giveaways;
– Networking Night with select alumni-led local businesses;
– SAC Streak Awards presented by SAAC and the Blue Gold Club; and
– Streaks to the Max service project that produced more than $13,000 of fundraising support to the Max Cure Foundation for pediatric cancer efforts.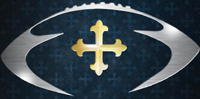 • On Sept 2., the football team will stop in Chicago on its way to OshKosh, Wisconsin – where it will play top-10-ranked University of Wisconsin-Oshkosh on Sept. 3 in its first game of the season – to practice on the home field of the NFL's Chicago Bears. Michael Kelly '94, general superintendent and CEO of the Chicago Park District (of which Soldier Field is part), was instrumental in setting up the practice. Chicago-area alumni and friends of JCU are invited to attend a social on Thursday, Sept. 1 at the Park Grille in Millenium Park.
• For the first time in more than three decades, the 34th Annual McCarthy Alumni Soccer Weekend will be held on the East Coast. Click here for more information and to register. The alumni soccer game will reconvene at JCU in 2017.
• Check out details for this year's Homecoming and Family Weekend.
• Hector Marinaro, the men's soccer coach, reflects on his time in Cleveland as a professional player with the Force and Crunch.
---
Leave a Reply