Check out photos from Reunion Weekend.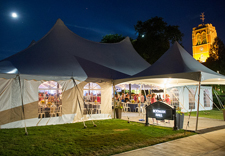 Two chances to explore the world with fellow Blue Streaks
Through the Alumni Travel Program, we'll offer two international trips in 2017, one in the spring and one in the fall. Alumni Holiday International, which organized our trips to Tuscany, Italy, and Normandy, France, will operate both trips.
Our all-Jesuit Spring journey will explore the Dutch waterways. Travel into the heart of Europe's most colorful and fascinating regions with a program that combines learning, recreation, relaxation, and fellowship aboard the MS Amadeus Silver with alumni from Loyola-Marymount, San Francisco, Marquette, Regis, and Saint Louis universities. Explore Amsterdam; step into The Hague; and explore Delft, where the great painter Vermeer was born. Finally, you'll end in Belgium, where you can witness the amazing architecture and art of Bruges and the unrivaled charm of Antwerp. Along the way, enjoy a customizable journey with a choice of excursions in select ports of call.
In the fall, we will venture to Sorrento, Italy, to discover quaint cafés, lemon groves, and the sun-drenched Amalfi Coast. Travel along this stunning coastline, where mountains erupt from the Mediterranean and pastel-hued villages cling to their sides. Sample local delicacies, and learn about life in Italy during an open forum with area residents, and follow Campania's siren song.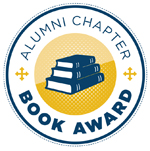 Help a student buy book
Earlier this year, the alumni relations office launched a new program that allows our generous and dedicated alumni to directly impact current and incoming JCU students from their area. We started Alumni Chapter Book Awards in five markets (Buffalo, Cleveland, Chicago, Detroit, and Pittsburgh) and have funded more than 20 awards of $500 each to help students pay for their textbooks.
Highest honor
On May 20, we honored Alumni Award recipients at the annual Alumni Awards Dinner in the Dolan Center for Science and Technology. Watch the video to hear from some of our winners, and look for expanded coverage in our upcoming fall issue.
---
Leave a Reply