From the tower
• U.S. News & World Report named JCU as one of the top 25 colleges and universities in the nation for service-learning programs. In such programs, volunteering in local neighborhoods is used as an instructional strategy and a requirement of course work. The service relates to what happens in class, and the course work plays off the volunteering. This marks the fourth consecutive year Carroll – the only school in Ohio and one of six Jesuit schools – has made this list.
• The Jesuit Universities Humanitarian Action Network is the newest Association of Jesuit Colleges and Universities conference. Since its establishment in 2006, JUHAN has sponsored biennial gatherings for students and faculty from Jesuit institutions to collaborate on ways to raise awareness of, and respond to, humanitarian crises throughout the world. JUHAN advances undergraduate humanitarian education and the professional field of humanitarian action by exposing students to these areas through academic courses, student leadership workshops, and notable plenary speakers in areas of social justice and international human rights. Richard Clark, Ph.D., director of the Peace, Justice and Human Rights program at JCU, will host the 2015 JUHAN Conference.
• The 2014 Jesuit Day of Service, held April 26, united 10 Northeast Ohio institutions – inspired by the spirit of Saint Ignatius of Loyola – to lend a helping hand to serve neighborhood organizations in the Cleveland area. John Carroll provided help at 16 different worksites. Jobs included yard work, painting, engaging senior citizens, and cleaning garages. For more information, visit jesuitdos.org.
• This fall, Rich Kramer '86, CEO of Goodyear Tire and Rubber, will be presented with the John J. Kahl Award at The Muldoon Awards, John Carroll's signature event that supports the Muldoon Center for Entrepreneurship. The award recognizes individuals who have distinguished themselves through creative leadership in business throughout a sustained period of time. The event is supported widely by Cleveland's business community and JCU alumni.
• Deborah Delisle, assistant secretary for elementary and secondary education for the U.S. Department of Education and former superintendent of the Cleveland Heights-University Heights School District, was this years' commencement speaker. The ceremony took place May 18. Delisle's career in education spans 39 years, serving as a teacher, gifted education specialist, curriculum director, elementary school principal, and district associate superintendent. Additionally, Evelyn Jenkins Gunn '72G – a teacher, author, and JCU board member – received an Honorary Doctor of Humane Letters degree.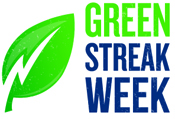 • JCU's Environmental Issues Group and Recycling Committee hosted Green Streak Week, a sustainability awareness initiative, March 31 through April 5. Highlights included tours of the ecofriendly renovations of Murphy Hall, several opportunities for students to learn about sustainable business practices on campus, and a cleanup of Edgewater Beach in Cleveland.
• Various changes in leadership at the University are taking place. Ed Peck, Ph.D., will serve as the vice president for university mission and identity effective Aug. 15. Peck is the founding executive director of the Association of Jesuit Colleges and University's Ignatian Colleagues Program. He also served as the associate dean of the Graduate School at Carroll. Terry Mills, Ph.D., dean of research and sponsored programs and professor of sociology at Morehouse College, is JCU's first assistant provost for diversity. He will start in August. Additionally, three vice presidents are transitioning back to the classroom. John Day, Ph.D., provost and academic vice president, will be a
professor in the English department; Paul V. Murphy, vice president for mission and identity, will continue to serve as the director of the Institute of Catholic Studies and support JCU's alumni and advancement activities; and Jonathan Smith, Ph.D., vice president and executive assistant to the president, will be a professor of management in the Boler School of Business.
Forever Carroll campaign
• Charles J. "Bud" and Katie Koch are supporting the campaign with a $1-million gift to establish the Charles "Bud" and Katie Koch Endowed Professorship in International Business and Finance in the business school. Bud Koch – a past chair of John Carroll's board of directors and the former chairman and CEO of Charter One Financial – called the Boler School the crown jewel of John Carroll and has been impressed with its graduates. To date, the University has raised $74 million toward a $100-million goal.
Faculty focus
• Jacqueline Schmidt, Ph.D., professor of communication, received the 2014 Distinguished Faculty Award, which was presented at commencement May 18. The award is given annually to a faculty member who has demonstrated excellence in the classroom and made a significant and balanced contribution to scholarship, service, and the spirit of Jesuit education.
• Peggy Finucane, Ph.D., '80 stepped down as director of the Center for Service and Social Action and Arrupe Scholars Program at the end of the academic year. She returned to her tenured faculty position in the Tim Russert Department of Communication and Theatre Arts and will continue working on some CSSA activities, including her role as campus coordinator of the Shepherd Higher Education Consortium on Poverty. A search committee expects to find her CSSA successor by June 1. Malia McAndrew, Ph.D., assistant professor of history, serves as the new director of the Arrupe Scholars Program.
• Tracy Masterson, Ph.D., '97 was awarded the 2014 Curtis W. Miles Award, which recognizes faculty members who share their expertise with community groups and nonprofit agencies and make a significant contribution to the broader Cleveland community consistent with the University's mission and goals.
• Carrie Buchanan, Ph.D., assistant professor in the communication and theatre arts department, received the 2013 Outstanding Advisor of the Year award from the Student Union for her work with the Environmental Issues Group, which also won Organization of the Year: Issues Based.
• Jeanne Colleran, Ph.D., '76 dean of the College of Arts & Sciences, was honored with the 2014 Walk of Life award from the Irish American Archives Society. The award recognizes people of Irish descent who've made an extraordinary contribution to their community.
Student spotlight
• Ken Clar '14 was this year's Millor Orator. Each year, the Millor Orator – in honor of the late Rev. William J. Millor, S.J., who served the University in various posts for 28 years – is chosen by a panel of undergraduates, faculty, and staff to represent the graduating class as the sole student presenter at commencement.
• Diana Naoum '14 was awarded a Fulbright teaching fellowship in Turkey for the 2014-15 academic year. Naoum, a political science major from Solon, Ohio, will help teach English to students in a new university being established by the Turkish Higher Education Council.
• Dale Armbruster '14, a double major in political science and communications, was selected as this year's NBC/John Carroll University "Meet the Press" Fellow. He will begin his fellowship later this year. Armbruster served as sports director for the campus radio station, WJCU, and was assistant sports editor for The Carroll News. He also has been a member of the Society of Professional Journalists and worked as a congressional intern in Ohio.
• Tyler McTigue is the 2014 Beaudry Award winner. The Beaudry Award, the only award given to a student at graduation, recognizes leadership activities, commitment to Christian values, academic achievement, and service to the University or civic community. A business management major with a minor in leadership, McTigue plans to continue at GE Lighting in a brand management role or enter the University of Notre Dame's Alliance for Catholic Education program, a two-year teaching service program.
• On March 29, CarrollCAN presented Streak-A-Thon: Dance Away Cancer, a six-hour dance marathon that raised more than $2,200 for the American Cancer Society – Cancer Action Network, Cleveland Clinic – Taussig Center, and the Gathering Place. CarrollCAN's mission is to raise money for organizations searching for a cure and caring for those in treatment and their loved ones; raise awareness of cancer's impact on society; and support those in treatment and their loved ones. CarrollCAN works in collaboration with other organizations on campus to advance cancer-related initiatives.
---
Leave a Reply