By Andy Costigan '08 and Brianna Lazarchik '15
"We are called to act with justice; we are called to love tenderly; we are called to serve one another, to walk humbly with God." These lyrics, from Micah 6:8, can be heard ringing from Saint Francis Chapel at 11 p.m. on several Sundays during the school year. It's a message students sing with joy and strive to embody. The fire ignited by these lyrics links directly to the mission of John Carroll, which inspires individuals to excel in learning, leadership, and service throughout the world. Many students, in addition to faculty and staff, have the opportunity to act on these words by participating in an international immersion experience at least once during their time at Carroll.
JCU's immersion program offers students, faculty, and staff the opportunity to immerse themselves for seven to 10 days domestically and internationally each Christmas, Easter, and summer break. These experiences encourage participants to grow in the program's five pillars: education, community, spirituality, service, and social justice. In particular, international immersions push participants out of their comfort zone and challenge them to understand the world more expansively by visiting countries such as Honduras, Ecuador, Guatemala, Nicaragua, El Salvador, Jamaica, and Uganda.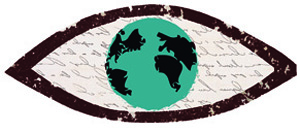 The importance of understanding the world more thoroughly through international immersion trips aligns with the importance of recognizing and embracing an increasingly global society. To gain a comprehensive understanding of the many needs in the world, students must have experiences rooted deeply in radical, justice-based encounters with those living in other countries. International immersion trips provide such encounters. When speaking about the commitment to justice in Jesuit higher education, Rev. Peter-Hans Kolvenbach, S.J., former Superior General of the Society of Jesus, said, "When the heart is touched by direct experience, the mind may be challenged to change." Initially, students are often drawn to immersion experiences to engage in service, travel the world, lead peers, develop strong friendships, explore their faith, and expand their knowledge – all formative components of the program.
More importantly, participants encounter a deeper meaning and significance central to the immersion experience: developing a sense of solidarity with the poor; journeying with others through their joys and struggles; seeing the world through the eyes of another; coming face-to-face with injustice; and making the stories about the poor and vulnerable their own. Encountering reality this way can be transformative. The shocking aspect of international immersion trips – the jarring contrast between the realities of the U.S. and impoverished countries – generates moments of realization and allows students to directly connect how their regular consumer habits affect the daily lives of those they encounter.
The change ignited by international immersion trips can be formative to the point of influencing the direction of a student's life. For example, Katie Warner '13, who often reflects on the plight of the people she met in Ecuador, credits her immersion experiences as a source of inspiration for pursuing international, faith-based service after graduation. Currently, she works with the Passionist Volunteers, serving the rural town of Mandeville, Jamaica.
But immersion experiences aren't just formative for students individually; they also can
have a powerful effect on the campus collectively. Faculty and staff recognize how immersion trips, specifically international ones, contribute to the University mission and life of the academy. For example, Lauren Bowen, Ph.D., associate academic vice president for student learning initiatives and diversity, has participated with students in several domestic and international immersion experiences. The trips are a model of Ignatian pedagogy and Jesuit ethos – ask any question and think critically about all things. Yet the questioning is done with a spirit of generosity that can animate the skepticism, criticism, and analysis one brings to a conversation about injustice and its persistence and causes.
Immersion trips help those who partake in them to see the world differently. In today's world, vital connections are made and sustained with others from whom we can learn. Keeping the spirit of the Ignatian tradition, the immersion program seeks to build a network of faithful people who act justly. Carroll students serve as ambassadors for the University and the nation, sending a message that we're committed to the well-being of others regardless of location. Immersion experiences help form women and men for and with others, not just during their time at Carroll, but for their entire lives. JCU
Costigan is coordinator of immersions and justice initiatives, and Lazarchik is an intern in campus ministry. For more information about immersion programs, click here.
---
Leave a Reply