By John Day, Ph.D.
Higher education leaders took notice when President Obama outlined an ambitious and controversial plan aimed at making college more affordable for Americans. The president proposed a rating system to measure institutions' access, affordability, and student outcomes – and increase transparency by publishing the data online. Most importantly, the rankings would affect how the federal government distributes financial aid.
For example, students at institutions that rank highly could secure more affordable federal student loans or qualify for more Pell grant funding, which provides need-based grants to low-income students. The president's proposal would represent a radical shift in the way federal student aid is allocated. Indeed, the change would require Congressional approval before it could take effect.
Spirited debate about the proposal will undoubtedly happen, as it should, in the coming months. Many questions remain about the plan's potential impact – positive and negative – on institutions and students. Yet the basic sentiment that spurred the president to address the issue is sound: Colleges and universities should educate students in an effective and efficient manner. At John Carroll, we're proud of our commitment to graduating students in four years and our track record of doing so.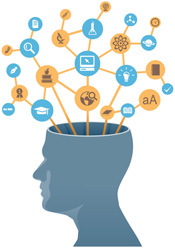 Institutions need to be good stewards of the resources a family invests in a child's education and future. Research indicates it's an investment that continues to yield significant economic returns. For example, almost 60 percent of all jobs in the U.S. economy require higher education, according to a 2010 study by the Georgetown University Center on Education and the Workforce. A 2011 study by the center found individuals holding a bachelor's degree earn 84 percent more throughout a lifetime than those with only a high school diploma.
Earning power is important; however, the value of a bachelor's degree – and the experiences behind it – comes from more than its utility to help a promising young scholar obtain employment. This is particularly true of a liberal arts education, which at its core, prepares students to become lifelong learners with a deep appreciation for the richness of a broad range of disciplines.
Equally important, a liberal arts education demands students develop exceptional critical-thinking, communication, and problem-solving skills. Individuals with those abilities are imperative for a vibrant economy and the cultural and democratic vitality of the United States. A report commissioned by the American Academy of the Arts & Sciences puts it this way: "As we strive to create a more civil public discourse, a more adaptable and creative workforce, and a more secure nation, the humanities and social sciences are the heart of the matter, the keeper of the republic – a source of national memory and civic vigor, cultural understanding and communication, individual fulfillment, and the ideals we hold in common."
The report also notes many other countries, notably China and Russia, have begun to embrace a liberal-arts-style education to help future- proof their workforce and citizenry. They're striving to prepare individuals to maneuver and succeed in ever-changing circumstances, rather than simply master a single job function with a limited lifespan.
A liberal arts education, then, does more than ensure graduates acquire a wide range of knowledge. It empowers students to link and leverage that knowledge to make a difference. To that end, the John Carroll faculty recently developed and approved a new core curriculum faithful to our Jesuit heritage; true to our liberal arts tradition; and designed to advance our commitment to preparing creative, ethically aware problem-solvers.
In particular, the core curriculum will build more pathways for students to apply concepts and analytical techniques across different fields. With the guidance of faculty advisors, students will create individualized study plans that bridge more directly to their chosen majors. The core also will support added flexibility for students to pursue minors and second majors, as well as valuable internship, research, and service opportunities. These experiences, together, culminate in talented professionals who are eager to engage in civic life and take a stand for social justice.
The John Carroll faculty will implement the new core curriculum during the next two years, developing courses and exploring collaborations among academic areas. JCU's class of 2019 will be the first to study as part of the new core.
Even as we innovate in our academic programs, our core mission hasn't wavered. We seek to inspire individuals to excel in learning, leadership, and service in the region and in the world – people who boldly confront the challenging problems they encounter in the workplace and in life. JCU
Day is the provost and academic vice president of the University.
---
Leave a Reply