Iraq War veteran wins over executives at leadership conference
By Sue Valerian
Two weeks after Matt McGraw '13G earned a job from his boss, he was trying to earn an "A" from him, too. It was a weekday evening in May, and Todd Teter '83, a vice president and general manager of Moen, a faucet company based in North Olmsted, Ohio, joined more than 50 local executives on campus at John Carroll's annual Executive Leadership Conference. Their mission was to grade presentations by MBA students about what it means to lead effectively. The event, which has grown each year since its inception in 2010, gives students a chance to network with local executives and demonstrate what they've learned. Teter, as luck had it, was among the half-dozen executives assigned to grade McGraw's presentation titled "Leading Through Empowerment." McGraw, a confident former Army major who served in the Iraq War, wasn't rattled by his new boss' presence.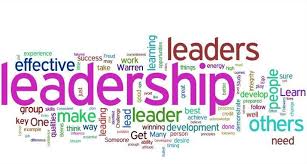 "It's nice to have a little extra pressure on you," he says, adding he likes to meet high expectations.
Like the rest of his 14 classmates, McGraw's task was to give a 20-minute PowerPoint presentation – without notes – about effective leadership. McGraw, who was hired two weeks earlier by Teter as the manager of wholesale operations at Moen, focused on several leadership qualities he believes are critical to success: innovation, trust, character, collaboration, and empowerment. His simple, black-and-white presentation portrayed powerful, inspiring people and images – Abraham Lincoln, Martin Luther King Jr., the Thinker, and Mount Rushmore – and included simple messages such as "Ideal performance is achieved through collaboration and communication" and "We're going to be successful through people." McGraw quoted the CEO of Cleveland-based Malley's Chocolates, Dan Malley, one of several top executives he interviewed while conducting research for his presentation.
"Before you even think about being a good leader, you have to be a good person," McGraw says Malley told him. "To me, our character sets the tone."
It was no coincidence McGraw included character as one of the cornerstones of effective leadership. That's what immediately struck Teter about McGraw.
"We feel he has all the competencies we're looking for, and we'll make the investment to teach him the business skills he needs," Teter says.
McGraw – who spent almost 11 years in the Army, including two deployments in Iraq – met Teter informally at first. Scott Allen, Ph.D., assistant professor of management in the Boler School of Business, sent McGraw's resume to Teter. The two met shortly afterward for an informational interview in which McGraw, who had no business experience, asked questions about Teter's job and Moen. Teter was so impressed with McGraw he forwarded his resume to the company's human resources department and asked about the soundness of hiring someone without business experience. After Moen's human resources manager interviewed McGraw, they concluded his strong character and leadership qualities made him a good fit for the company. Executives thought those traits, plus his strong thinking skills, would make him an ideal leader.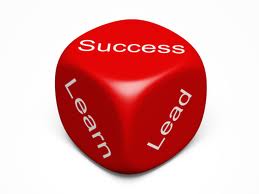 During McGraw's class presentation two weeks later at John Carroll, he talked about the only leadership experience he really has: commanding men in the Army. He joined the military in 2002 after graduating cum laude from the University of Toledo with a bachelor's degree in civil engineering. He served as a pilot and operations manager and planned and executed reconnaissance and security missions in Iraq. At 27, he became a company commander of 40 people and 10 aircraft. During his time as a company commander, he was assigned to lead a troubled company with low morale. He circled a date on the calendar and decided not to change anything for 60 days, unless it was unsafe. Then he met with key leaders and asked open-ended questions to encourage them to talk and feel like part of the change.
"The more you involve other people, the more apt they are to support you," he says.
McGraw always has held himself to the same standards as his direct reports and worked diligently to build confidence, support, and morale among his troops. He said he plans to do the same in business.
The executives grading his presentation – from Office Max, the nonprofit Applewood Center, and Collins Equipment Corp. – peppered McGraw with questions afterward: What was your biggest challenge in the Army? What would you do if you realized one of your staff members wasn't in the right job? What about the bottom-line: What are you going to do to increase profits? The executives thought his presentation was inspiring, but they wanted more details. McGraw handled their questions deftly, thanked them, and sat down. His presentation was done. Now the real work continued in his new job at Moen. JCU
Click here for more information about student leadership.
---
Leave a Reply