By Jeanne Colleran '76, Ph.D.
One pleasure of leading a college that encompasses the arts and sciences is watching intriguing ways students blend their academic passions:
• The biology major who's minoring in East Asian Studies and conducting environmental research on the Sino-Tibetan border.
• The computer science major who's minoring in philosophy and completing a health-care information technology internship at the Cleveland Clinic.
• The economics major, minoring in population and public health, who participated in two medical immersion trips to Honduras and interned at University Hospitals and the Cleveland Foundation.
These students step outside their comfort zones for pursuits at which they might struggle initially, but they'll grow as a result. Like generations of JCU graduates, they're seeking to
define themselves beyond the one- or two-word answer to the question, "What's your major?"
Expertise in a major subject area is assuredly important. But the strength of a JCU degree stems from the entire experience – a broad, rigorous education distinguished by the wisdom and values of the Jesuit tradition, which remains relevant in the 21st century, even as new industries emerge and established ones evolve.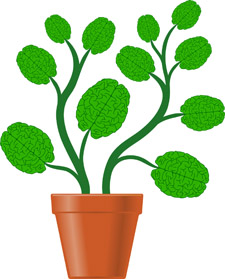 A demand persists for employees and citizens who think critically, communicate clearly, and solve complexities. Those qualities are among the most highly valued in new hires, according to a recent survey of employers conducted by the American Association of Colleges & Universities. However, 44 percent of surveyed employers indicated higher education is doing only a fair or poor job of preparing graduates for long-term success in the workplace. Our students must amass knowledge and skills during their four years at JCU, but they also must learn to connect that knowledge and those skills within multiple contexts. Employees need the capacity to adapt to change and initiate it. They analyze ever-burgeoning streams of data, make decisions with insight and integrity, and navigate an interconnected global society with fluency and confidence.
One of the most significant ways Carroll can help students develop those sought-after abilities is through meaningful internship and research experiences, which help attract the most talented students. They also position students for success, often serving as a springboard to employment and admission to top graduate, medical, and professional schools. It's our expectation these experiences benefit our students and the organizations hosting them.
Faculty members help set the stage for off-campus learning by involving students in collaborative research, conference presentations, and co-authored publications. They also forge deep connections with partners who offer students internships and research opportunities. Because of those relationships, our students contribute to the vitality of organizations in Northeast Ohio, the U.S., and beyond. For example, more than a dozen biology and chemistry majors conduct biomedical research each summer at the Cleveland Clinic. Meanwhile, our students have completed internships in educational outreach, language translation, web design, and other fields through the clinic.
We've also partnered with Walker Jacobs '97, executive vice president at Turner Digital, to
establish an internship exclusively for a JCU student. The inaugural intern, Lisa Marie Perry '14, is a communication arts major and entrepreneurship minor. She'll learn about the rapidly changing advertising industry at one of the world's premier media outlets.
Hundreds of other organizations – many of which are owned or led by Carroll grads – afford these transformative opportunities to our students. We're grateful for that support and seek to build on it exponentially. Our goal is to ensure each student has access to a life-changing internship or research experience.
Many of these positions are unpaid or offer limited compensation. To cover basic expenses, students sometimes must work a second or third job in addition to their full-time internship. But for many students, this gap of funding is too wide, putting valuable opportunities out of reach. We have limited resources available to support students in these endeavors. Generous donors have established an endowed fund for internships and research in the natural sciences and prehealth professions. However, the demand for this support far outstrips our capacity to provide it. We're also seeking to endow similar funds for students in the humanities and social sciences.
Additional support is needed to help Carroll alleviate the financial burden for students while they're interning and conducting research. This funding allows promising young scholars to focus on making the most of the experience – and empowers them to add value to society as professionals, leaders, and men and women for others. JCU
Colleran is the dean of the College of Arts & Sciences at John Carroll.
---
Leave a Reply