By Mary Szablowski '91
Aha moments. We've all had them. Maybe your last one was today, last week, or perhaps last year. Do you remember the feeling when you had that aha thought? Did you sit up straighter, think a bit more clearly, or simply nod your head? Whatever your reaction, it altered your sense of things in a meaningful way.
I recently had an aha moment. I spent a much-needed, much-too-short weekend away with a group of girlfriends from Carroll. We've had one of these weekends almost every year since graduation, which was an eon ago. There have been years we've missed a gal or two – jobs, families, babies, or moves prevented a few from joining the gathering. The years of our JCU class reunion always mark Cleveland as our destination, and we enjoy our time together, as well as reacquainting ourselves with our classmates.
This past trip took us to a home on Lake Michigan. The leaves were bursting with fall color, and the air was crisp and clean. From the first five minutes of hugs and greetings, I had tears of laughter streaming down my face. The years melted away, and the distances we traveled seemed a mere few blocks. I knew each of those girls were just as excited and happy to be there as I was. There were eight of us, and we were still missing a few. These ladies are some of my dearest and most cherished friends. I met most of them within the first few weeks of freshman year.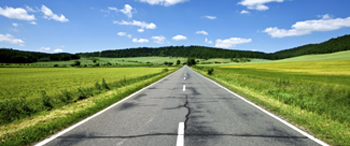 Impressive as it might sound, we all graduated in four years and moved on to our future with continuing education, careers, and families. More than a few stayed in Cleveland for several years after graduation. But as time passed, the majority moved back to where they were from, took a job in a new city, or started a life in a new city with their new husband. The years have flown by, and we're now about as settled as we're going to get – thriving professional careers for many with lively, hectic family schedules that include shuttling children to hockey or swim practice and everything else the American dream offers. But as life has settled, the other side of the pendulum has swung a bit more than in years past. Families are struggling to deal with serious issues such as aging parents, agonizing illnesses, maneuvering the murky waters of their children's teen years, job loss, and grief about lost loved ones.
My aha moment hit me as I drove the few hours home from my girls' weekend. Having recently moved to a new state for my husband's work, I was traveling on unfamiliar highways and dark back roads. Sadly, driving at night isn't as easy as it used to be, which is unnerving. It hit me as my mind replayed the moments of our weekend. Each of our journeys has taken us down different roads, but each road began at Carroll. We can say all we want about the outstanding academic education we received at JCU – some admit they wish they would've applied themselves more – but take out academia.
The people we brought into our lives at Carroll are all part of our road map. In our changing and challenging world of built-in or phone navigation and the beloved Garmin and TomTom, we still need directions. These navigation wizards don't ask for anything in return as they lead us safely. Our alma mater on the quiet, picturesque campus nestled in the middle of America taught us so much more than what we learned in books. It taught us how to think, listen, care, and enjoy more. It taught us how to navigate life. I realized that weekend we're all on life's journey, whether it be smooth or bumpy, lighted or pitch black, straight or curvy, level or uphill. It's all in how you handle the road and ask for directions.
Who were your navigators from Carroll? Perhaps it's a parent, sibling, teacher, coach, sorority sister, fraternity brother, classmate, co-worker, cafeteria or library worker, future spouse, or security officer at the Belvoir gatehouse. Whoever they were, I hope they're still in your life. Mine are. If you're reading this, my guess is your years in University Heights left an impression on you. So see if you have an aha moment. JCU
---
Leave a Reply