From the tower
• The University has a significant economic impact on Northeast, Ohio – $127.2 million annually, which is an increase from $116 million in fiscal year 2006. Other examples are: It spent $126 million on construction and renovation projects from 2002 to 2011; its gross payroll is $36.8 million; and 1,798 jobs were created in the region by the University's spending.
• The University has developed an early acceptance program with the Lake Erie College of Osteopathic Medicine, which has campuses in Erie, Pa., and Bradenton, Fla. The program reserves as many 20 seats annually at LECOM for Carroll graduates in its Schools of Osteopathic Medicine, Dental Medicine, and Pharmacy.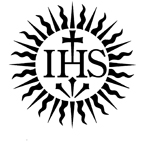 • Ignatian Heritage Week (Jan. 27 – Feb. 1) kicked off with the opening Mass at Gesu Church followed by a reception in Schott Dining Hall. Rev. Timothy Kesicki, S.J., provincial of the Chicago-Detroit Province, presided. The week also featured an open house for the Ignatian Solidarity Network and keynote speaker, Rev. Martin Connell, S.J., who discussed the importance of conversing about Ignatian spirituality.
• The JCU Service Award winners were recognized during the Celebration of Service award ceremony during Ignatian Heritage Week (Jan. 27 – Feb. 1). Linda Seiter, Ph.D., of the math and computer science department, was presented with the Curtis W. Miles Faculty Community Service Award; Chris Wenzler '90 the Staff and Administration Service Award; and Edward Barnes '15, Alyssa Giannirakis '14, and Michael Gong '15 the George B. Sweeney Campion Award (Student Service Awards).
• The University's homepage (jcu.edu) was relaunched using the WordPress content management system. The University's web presence has undergone a transformation during the past two years. More than 200 JCU websites are in WordPress, making it easier for the campus community to create and manage websites. As the most visible page on the website, the homepage was created to give the University a stronger institutional presence with an updated design and format that make it easier to read information at a glance.
Faculty and staff
• English professor Phil Metres, Ph.D., invites alumni, students, faculty, and
staff to celebrate the life of late English professor Chris Roark, Ph.D., April 23 in the O'Connell Reading Room in the Dolan Science Center at 7:00. Participants will recite Shakespeare poems, act parts of his plays, and reminisce about Roark. The commemorative event will celebrate Roark's love of Shakespeare and raise funds for an award for students in his name.
• Philip Metres, Ph.D., professor of English, was named a recipient of the 2013 National Endowment for the Arts Fellowship in Creative Writing (Poetry). The $25,000 award represents the highest standard of excellence and engaging the public with varied and excellent art. For his submission, Metres included poems from his current book manuscript, "Sand Opera," a meditation about fatherhood and war during the post-9/11 War on Terror.
• Biology professor Jeffrey Johansen, Ph.D., who has taught at Carroll since 1988, received an honorary doctorate from the University of South Bohemia in the Czech Republic. Johansen's research focuses on phycology, the branch of botany concerned with algae and cyanobacteria. Collaborating with students, Johansen conducted fieldwork in California, Hawaii, Chile, and the Czech Republic. Recently, many of his graduate research assistants have come to JCU from the Czech Republic. Johansen has secured dozens of prestigious grants from, among others, the National Science Foundation and U.S. Forest Service. He also contributed to the discovery and naming of several new genera and species of cyanobacteria.
• Rev. Martin Connell, S.J., a member of the Chicago-Detroit Province, joined John Carroll as a faculty member in the Department of Education & Allied Studies. Previously, he served in Dodoma, Tanzania, as the provincial assistant for education of the Eastern Africa Province, and headmaster of the new Our Lady Queen of Peace Educational Centre and its St. Peter Claver High School. Before that, he taught at Loyola Marymount University.
• Rosalyn Platt, career coach in the Center for Career Services, retired after 25 years of dedicated service to the University. Before moving to her part-time position, she was assistant director of the center.
• For the second consecutive year, The Irish Voice newspaper named Jeanne Colleran '76,
Ph.D., dean of the College of Arts and Sciences, to its Irish Education 100. The list highlights leading figures in education throughout the United States. Colleran teaches Irish literature and has helped lead the University's previously honored Summer Institute in Peace and Conflict Resolution in Northern Ireland.
Bricks and mortar
• The class of 1956 donated a fountain to the University that will be located in front of the Beaudry Shrine on the Dauby Plaza. The $150,000 project (which includes an ongoing maintenance fund), along with softscaping elements, will enhance the special and prayerful area. Class committee members supporting the project are John Boler, Jack Breen, and Al DeGulis. A special dedication will take place during reunion weekend June 14-16, 2013.
Athletics
• Brian Small is the new head coach of the varsity men's lacrosse program, which will begin play in spring 2014. Previously, Small served as the assistant coach at Quinnipiac University in Hamden, Conn. His connections in the Mid-Atlantic and Midwest regions of the country have resulted in recruiting talented lacrosse players.
• The University had a graduate on both sidelines of Super Bowl XLVII. Former Blue Streak All-Ohio Athletic Conference football player Greg Roman '95 is the offensive coordinator for the San Francisco 49ers, and Pat Moriarty '83G is the vice president for football administration for the Baltimore Ravens. Other alumni in the NFL include Chris Polian '93, a scout for the Atlanta Falcons; Nick Caserio '98, director of player personnel for the New England Patriots; Josh McDaniels '98, offensive coordinator for the Patriots; Frank Ross '10, a scout for the Patriots; David Caldwell '96, general manager of the Jacksonville Jaguars; Tom Telesco '95 general manager of the San Diego Chargers; London Fletcher '98, linebacker for the Washington Redskins; and Don Shula '51, former head coach of the Miami Dolphins.
Student spotlight
• A team of accounting students in the Boler School of Business competed in the 2012 Deloitte FanTAXtic Regional Competition, where it earned second place and was honored with a regional honorable mention award. This is the third consecutive year a JCU team received at least an honorable mention award in a Deloitte tax competition. Team A consisted of Dan Imfeld '13, Dominic Carlini '13, Rich Mazzola '13, TJ Killeen '15, and Patrick Dengler '15. Team B consisted of Pat Fallon '13, Lauren Vine '13, Bozo Lemajic '13, Rob Morel '15, Mike DiNunzio '15, and faculty advisor Jerry Weinstein, Ph.D. George Goodrich '64, executive-in-residence in accountancy, and Ann Lee, Ph.D., business communications professor, assisted the team.
• Brian Harrison '13 and Eric Mustee '15 were selected to present at the 2012 Midstates Conference For Undergraduate Research in Computer Science and Mathematics, featuring original research in computer science and/or mathematics by students with guidance from faculty. Harrison, a mathematics major and computer science minor, collaborated with Barbara D'Ambrosia, Ph.D., on his paper, "An Interesting Relationship Between Vertex Coordinates and Center of Mass." Mustee, a computer science major, collaborated with Marc Kirschenbaum, Ph.D., and Daniel Palmer, Ph.D., on his paper, "Supporting Dynamic and Robust Evaluations of Decentralized Human Assisted Swarms."
Digital delivery
• Starting this summer and for the foreseeable future, the forthcoming summer issues of John Carroll magazine will be available online only. It will be the same compelling content, just in a digital format.
• The 2012 John Carroll University Annual Report and Donor Honor Roll are available online. Click here to view the Annual Report, and click here to view the Donor Honor Roll.
For more university news, click here.
---
Leave a Reply