By John Walsh
I don't own a Kindle Fire, Nook tablet, or any other e-book reader and don't intend to. I like newspapers, magazines, and books – printed ones. I enjoy the tactile aspect of them no matter where I am – at home, in the yard, or on an airplane. But that's not to say I don't relish late-night reading on my iPhone, which omits a need for the lamp on the nightstand, making me less bothersome to my wife. I'm sure there are hundreds of thousands of fellow readers like me – enough to say print won't die in the digital age.
During the past 10 years, or maybe even longer, I've read and been asked countless times if this – meaning era – is the beginning of the end for print or if print is dying. I don't know why people – especially those in the publishing business – continue to ask that question when the answer is clearly no.
Comparatively, many people cite the radio, which didn't become obsolete with the advent of the television. However, some cite the VCR, eight-track, Zip disks, and cassette tapes and think print – in some forms – will be laid to rest with them in the media graveyard.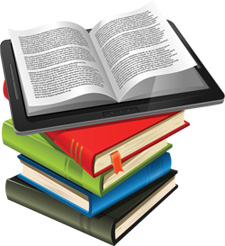 Last year was the worst on record for the U.S. newspaper industry. Total advertising revenue (print and online) declined 16.6 percent to $37.85 billion, according to the Newspaper Association of America. That's $7.5 billion less than in 2007. Print advertising decreased 17.7 percent, and classifieds declined 29.7 percent. Many big-city newspapers are considering converting to online-only formats. The Seattle Post-Intelligencer is an example of a former print newspaper that's now solely online.
Magazines have shuttered print versions, too. PC Magazine, Playgirl, Teen, and Blender are examples. Circulation for U.S. magazines has declined an average of 1.5 percent each of the past four years, according to the Pew Research Center. Yet, paid circulation increased 0.4 percent from 2010 to 2011. Newsstand circulation has declined an average of 9.4 percent each of the past four years. Sixteen of the nation's 25 largest magazines experienced a decline in circulation. Ladies' Home Journal took the biggest plunge at 15.8 percent; but Game Informer Magazine, the third largest, bucked the trend, increasing its circulation 48 percent from 2010 to 2011. For the 213 magazines tracked by the Publishers Information Bureau, ad pages declined 3.1 percent from 169,552 in 2010 to 164,225 in 2011. Of those magazines, 136 reported declines of the number of ad pages sold. Yet circulation was stable for Time, Newsweek, The Week, The Atlantic, The New Yorker, and The Economist.
The U.S. book market (commercial, entertainment, educational, professional, and scholarly sectors) declined 2.5 percent from $27.9 billion in 2010 to $27.2 billion in 2011, yet overall units increased 3.4 percent, from 2.68 billion in 2010 to 2.77 billion in 2011, according to the Book Industry Study Group. For the first time, e-books ranked No. 1 in the individual format for adult fiction, but brick-and-mortar stores (bye bye Borders) remain the biggest sales channel.
Based on the aforementioned statistics, it's clear print is ill but far from death. Print will continue to change because of technology. The web – via laptops, high-tech tablets, and smartphones – is forcing it to. More daily newspapers, which are experiencing the biggest change, might become weeklies or transition to online-only formats; and weekly magazines might be published fortnightly, monthly, or quarterly. And, of course, all have a significant online presence. They'll still disseminate news and information, just in different formats and frequencies. Audiences, then, will continue to digest information through print and digital formats.
The public's desire for information is more intense and immediate than ever, and there are a plethora of outlets to absorb whatever people are penning. Niche markets form and evolve all the time. Ultimately, it's the talent, reliability, accuracy, investment, and readability that will determine whether publishers are successful.
It's comforting to know there's a multitude of ink-stained fans who like the feeling of paper and feed the need to touch, feel, and savor. Print media's power and allure is its tactility, versatility, and mobility. And as they say in publishing circles, it's the bedrooms, bathrooms, and beaches that will save print journalism.
It may be an electronically dominated world, but print won't die, and you won't see an e-book reader in my hands until I'm cold and dead. Well, except for my iPhone.
Walsh is the editor of John Carroll magazine and director of publications for the University.
---
Leave a Reply