Alumni cover the political scene
By John Walsh
They can't get enough politics, especially during an election year. And it's not a hobby; it's their job. Caitlin Huey-Burns '09, Andrew Rafferty '09, and Joe Toohey '10 know the political scene, contentious as it might be, all too well because they're journalists. As such, they have an intimate, behind-the-scenes view of the serious, yet often farcical, lives of politicians.
"You always have to step back and realize that while the politicians we cover are important people, they're humans," says Huey-Burns, a Washington-based reporter for Real Clear Politics, a Chicago-based online political news site and polling data aggregator. "When they're talking to voters, we recognize they're regular people who lead public lives."
Toohey, a researcher for NBC's "Meet the Press," felt energy building in the nation's capital – the hub of all things political – during the months preceding the presidential election.
"Everyone was working a little later, everything was heightened, and everyone was busier," he says. "In August, Congress is in recess, and it can be boring, but this year, it's been exciting."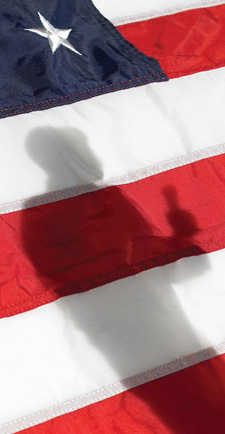 Ear to the ground
Huey-Burns, who's from the D.C. area and earned a master's degree in journalism from Georgetown University, always has been interested in political races and strategies, as well as how people think and govern. As part of her job covering congressional campaigns, Huey-Burns, who previously wrote for the politics and policy channel of U.S. News & World Report, builds credibility with sources and develops an expertise within her beat.
"Everyone in the political world knows Real Clear," says Huey-Burns, who spends most of her time in D.C. but travels a few times a month for a few days at a time based on candidates' schedules. "The content is balanced without an editorial slant. When I interview voters, some aren't familiar with our website, but others read it daily."
The three alumni get to know candidates well – Huey-Burns and Rafferty, a campaign-embedded reporter for NBC News since July 2011, more in person than Toohey. They acquaint themselves with campaign staffs before meeting the candidates. Staffs familiarize themselves with reporters to feel more comfortable with them. As campaigns progress, some reporters might have less access. Nonetheless, it's important for reporters to acquaint themselves with the campaigns. Candidates always have press secretaries with them, usually recording all interviews so they know how candidates respond to questions.
"The news cycle never stops, so some days you work a lot, but I like it," says Huey-Burns, who pitches story ideas to Real Clear's Washington-based editor every morning and then fleshes them out. "I like thinking about story ideas and developing them."
Rafferty has covered several candidates this busy election year.
"They called me the Black Widow because each Republican candidate dropped out of the race shortly after I was assigned to him," he says. "I started with Tim Pawlenty (former Republican governor of Minnesota), then moved on to Herman Cain (former chairman of the Federal Reserve Bank of Kansas City), and then Rick Santorum (former Republican senator representing Pennsylvania). I also covered Sen. Rob Portman (R-Ohio) because he was a potential vice presidential candidate."
NBC had eight embedded reporters following various campaigns. This past summer they were down to five. Part of their job is to follow candidates (or potential candidates) wherever they go.
"We're with these people more than anybody else," Rafferty says. "We get perspectives few others have."
The race is on
Some of the congressional races Huey-Burns covered included the Senate races in Ohio between Sherrod Brown (D) and Josh Mandel (R), Massachusetts between Scott Brown (R) and Elizabeth Warren (D), and Virginia between Timothy Kaine (D) and George Allen (R). In Massachusetts, she followed Warren as the candidate knocked on voters' doors and followed Brown to a Little League game and a small rally. She was able to acquire an accurate sense of how the candidates react to voters when there's not a lot of press around. For example, she witnessed Scott Brown holding and petting a puppy while talking intently to voters.
In June, Huey-Burns covered the recall election in Wisconsin involving governor Scott Walker (R) and Milwaukee mayor Tom Barrett (D), which transcended from a local story to a national one heading into the presidential race.
"When a lot of people left one of the press conferences, I pulled Gov. Walker aside to ask him what he thought the race was like," she says. "It was such a highly charged election, I always think about what these people would do if they lose. Elections are fascinating in many ways but also because they're about people's jobs, including the candidates.'"
While covering Tom Smith (R), a senate candidate who lives in rural Pennsylvania who challenged Sen. Bob Casey (D), Huey-Burns was able to learn more about the coal mines he owns and the people who operate them.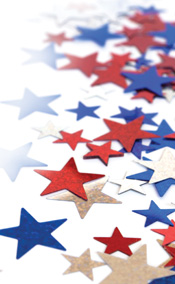 On the road again
NBC, being the news entity it is, helps open doors for Rafferty, but the biggest key to access to candidates and reporting with more insights is because he's with them 24/7. Reporters who cover a candidate daily have a running joke that's not really a joke: After a week, they can recite a candidate's stump speech for him. Rafferty covered Santorum through six town halls a day for weeks as he was fielding questions from various people. So what he and other politicians say differently from their scripted speeches is news.
"Politicians are well scripted and hard to get off message," Huey-Burns says.
However, Cain and Santorum were less scripted than other politicians, which made covering them more exciting and difficult because Rafferty didn't know what they were going to say.
A significant part of Rafferty's job is interviewing and writing stories about the people who work for politicians running for elected office. He talks to campaign staffers about:
• what candidates stand for;
• what policies they run on;
• why they decide to spend time in one state over another; and
• who's funding their campaign, and how they're spending money.
When Santorum dropped out of the Republican presidential candidate race, Rafferty moved on to cover several potential Republican vice presidential nominees including Portman. After Portman, he floated around in the Republican field and covered President Obama in New Hampshire, as well as the Republican and Democrat National Conventions in Tampa, Fla., and Charlotte, N.C. Within the realm of politics, Rafferty has covered quirky but related stories, too.
For example, after conducting research about Portman, Rafferty discovered Portman and his brother and sister own a supposedly haunted hotel in Lebanon, Ohio, called the Golden Lamb Inn, which is the longest consistently run business in Ohio. It opened as a lodge in 1803.
Rafferty had few constants in his life this past year – the one being he always was told to board a plane and fly somewhere to report about a politician.
"It's rare I woke up and got to sleep in the same place," he says. "I should never have to pay for another hotel room for the rest of my life because of all the loyalty reward points I've earned. Since July 11, 2011, I stayed in a hotel almost every night and flown at least twice a week. There's some uncertainty about the next destination because the candidates are always just figuring out where and what they're going to go and do next. I've lived out of a suitcase. It's a nomadic lifestyle. There's no place I call home."
But that's likely to change now that the presidential election is over.
"This is a job with an expiration date," Rafferty says. "I'll move on some time after the election. The million-dollar question is what will I do after this, but I'm not too worried about that at this point."
Showtime
Unlike Rafferty, and to a lesser degree Huey- Burns, Toohey rarely travels. In addition to researching guests, he runs a Facebook page for "Meet the Press," as well as writes social media updates and show summaries online.
By Thursday or Friday afternoon at the latest each week, guests are booked on the show. (When the show features presidential candidates, they're booked further in advance so the research team can perform its due diligence.) Then Chris Donovan, the show's producer; Betsy Fischer-Martin, the show's executive producer; and David Gregory, the show's host, determine that Sunday's theme and master outline. Then Toohey meets with Donovan and is dispatched to find everything about what a guest, most likely a senator or congressman, said about a particular topic, dating back 20 years in some cases. To find memorable quotes from the guests, Toohey uses research tools such as:
• congressional records;
• presidential memoirs;
• Factiva;
• LexisNexis; and
• national and local newspaper articles.
"We use everything," he says. "Small, local papers are great because politicians say things to them that aren't always picked up by the national media."
"Meet the Press" is always looking to host newsworthy politicians. President Obama last appeared on the show Sept. 20, 2009. Romney appeared on CBS's "Face the Nation" but hadn't done "Meet the Press" to date. Sen. Marco Rubio (R-Fla.) was on this past summer.
"Our goal is to learn everything about our guest and play devil's advocate," Toohey says. "We try to find inconsistencies in what they've said or how they've voted. We do our best to ask difficult questions, but everyone gets a fair shake."
Sometimes a debate about a topic that one thinks will elicit verbal fireworks turns out to be a dud.
"I thought the tax reform debate we had in August was going to be explosive, but it ended up like watching paint dry," Toohey says.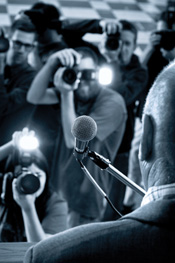 Covering the conventions
Huey-Burns says the conventions were partisan events and each party felt they could win the election. Both sides agreed the race came down to a few battleground states such as Ohio, Virginia, and Florida. The energy at the Republican convention was geared around anti-Obama sentiment, not necessarily pro-Romney sentiment. At the Democrat convention, the energy was behind supporting President Obama.
The rhetoric and speeches at each convention were the same as what had been happening leading up to the conventions, so there wasn't much news and weren't many policy specifics from either side.
While at the conventions, Huey-Burns – while developing sources, getting her name out there and building credibility – interviewed delegates about how the campaigns were progressing in their states. At the Republican convention, there was a concerted effort to combat the Democrats claims of a so-called war on women. She talked to delegates about how Paul Ryan helps the ticket and Romney. On the Democrat side, she covered many speeches and what the delegates thought about them.
"This is when most voters first start paying attention to the campaigns, and we, as journalists, have seen this for almost two years," she says.
"It was surreal at times because the entire year I spent covering the campaign was focused on making it to convention," Rafferty adds.
Covering the conventions was an experience Rafferty hopes he can do again. Much of his time was spent covering the events happening before the primetime speeches that were broadcast to the nation. Each delegation met for breakfast in the morning, and many of them had noteworthy speakers, such as former Secretary of State Condoleezza Rice and Newark (N.J.) Mayor Cory Booker.
"It was exciting to have everyone in politics focused on one specific event, which doesn't happen often," he says. "There's a lot of work that goes on, but there's also a lot of fun stuff. As long as you don't mind working on just a few hours of sleep, it can be a memorable experience."
A journalist's perspective
Many viewers are intrigued by the politicians and journalists they see on TV inside the beltway, but Toohey says there are many regular people doing their jobs just like anywhere else.
"For example, I bump into Chris Matthews in the lunch room, and he's excited about taco salad day, too."
Even though journalists' focus is on candidates, it's the constituents who cast the ballots and decide candidates' futures.
"Polling is helpful, but we get a real sense of the issues by talking to voters – what they want and don't want and how they perceive the message from the candidates," Huey-Burns says. "Even those voters who say they're not dialed into politics daily realize how it affects them, in terms of jobs and taxes, for example."
Being on the road for so long and doing the same thing other reporters do – going to the same places, staying at the same hotels, and having drinks at the same bars at the end of the night – allows Rafferty to form a strong bond with other reporters.
"You're competing with the other news organizations you travel with, but it makes life easier if you get along well with the reporters you spend so much time around," he says. "When someone else reports something you don't have, you scramble to confirm it," he says. "News is cyclical – you have something someone else doesn't, then they have something you don't. No one has a monopoly on information."
Meeting so many different people and having compelling conversations with them allows journalists to tell an interesting story and be informative.
"You're informing people who are casting ballots, which is an important part of our democracy," Huey-Burns says. JCU
---
Leave a Reply