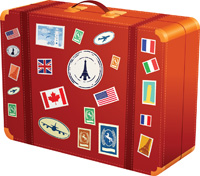 Oh, the places we'll go
Looking to expand your horizons and see the world? Interested in engaging with like-minded individuals who share a common bond with their alma mater? The alumni relations office, in partnership with the alumni board, is exploring the possibility of an alumni travel program. A first trip would take place as early as spring 2014. We hope to create a rewarding experience full of friendship, intellectual stimulation, beauty, and unforgettable memories in the spirit of the Carroll community. We'd like to hear from you. Like the idea? Have suggestions on possible destinations? Email alumni@jcu.edu with feedback.
Stay connected
Feel like you're out of the loop with your alma mater? Not receiving invitations to our events? Update your email address and stay connected with our community of 40,000 alumni worldwide. Stay informed, and don't miss opportunities to network, socially and professionally, through our expanded alumni chapter program. Visit jcu.edu/alumni, and look for the "Update My Information" icon.
Chapter contact information
Buffalo, N.Y.
Tricia Barrett '00, chapter president
buffalo@jcu.edu
Chicago
Paul Hulseman '82, chapter president
chicago@jcu.edu
facebook.com/JCUChicago
Cleveland
Larry Oskowski '93, chapter president
cleveland@jcu.edu
facebook.com/JCUCle
Columbus, Ohio
John Davidson '88, chapter president
columbus@jcu.edu
facebook.com/JCUColumbus
Detroit
Leadership committee forming
detroit@jcu.edu
facebook.com/JCUDetroit
Greater New York City
Nick Conyngham '82, chapter president
newyorkcity@jcu.edu
Pittsburgh
Jake Oresick '06, chapter president
Pittsburgh@jcu.edu
facebook.com/JCUPittsburgh
Greater Metro Washington
Chris Rankin '98, chapter president
washingtondc@jcu.edu
facebook.comJCUWashingtondc
Mark your calendar
Dec. 1
New York
Alumni Mass and Brunch
The Cathedral of St. Patrick, Lady Chapel
Dec. 1
Tampa, Fla.
Children's Cancer Center
Service Project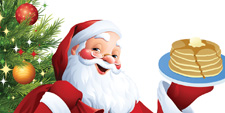 Dec. 2
Chicago
Breakfast with Santa
Loyola University Chicago
Water Tower Campus
Dec. 6
Cleveland
Alumni Christmas Reception
On campus in the Dolan Science Center
Dec. 9
Cleveland
Mass at St. Francis Chapel
Breakfast with Santa in Schott Dining Hall
Dec. 12
Cleveland
Christmas Ale & Cookies
Panini's Mayfield Heights and Westlake, Ohio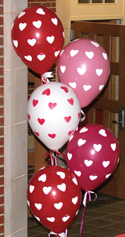 Jan. 29, 2013
Cleveland
JCU evening at the Cleveland Cavaliers game
Quicken Loans Arena
Feb. 9, 2013
Cleveland
Alumni Couples Reception
On campus in the Dolan Science Center
To view a complete listing of events, visit jcu.edu/alumni.
---
Leave a Reply