I didn't come back to lead a cheering section. I came back because, in my own way, I thought I could help. Last summer, I viewed the opportunity to become the next director of alumni relations as a chance to tackle issues, listen to feedback, and implement exciting programs aimed to engage, or reengage, alumni more deeply. My goal is to help make John Carroll even better, and I'm certain I share that goal with many of you.
I graduated as part of the class of 2000 and since have worked for other universities and institutions, in and out of state, private and public, large and small, Jesuit Catholic, and those with no religious affiliation. My biggest take-away from those experiences is how special and unique the tight-knit Carroll community is. I want to make sure we build on this momentum and never take it for granted.
Let this column serve as a reminder of what Carroll means to you. Do you still keep in touch with a former professor or coach? Did your experience or degree help propel your career? Did you meet your spouse on campus? Did one of our Jesuits baptize your baby? When someone asks where you went to college, do you speak as an advocate of JCU? Do you feel like you're informed?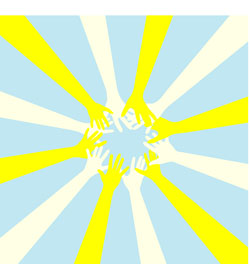 Since I arrived back on campus last summer, the alumni department and I have worked purposefully to create strategies and identify opportunities to capitalize on the passion you feel for JCU. New events such as the inaugural Alumni Couples Night Out reception near Valentine's Day and the student outreach series Backpacks to Briefcases were extremely well received. Initiatives such as the new Alumni Corner column in the Carroll News, written by Carroll News alumni, has been an effective way to reach our students and engage a special segment of the alumni. Even though we've created the alumni newsletter "Onward," expanded our website, use social networking more effectively, and implemented an engagement campaign involving John Carroll himself (well, his head that is), we'll continue to be relentless telling our story and asking you to share yours.
We invite you to remain a close part of Carroll in your own way. Active alumni are vital to the growth and excellence of the University. We're in this together. Whether your Carroll experience was the greatest four years of your life, or it served as a means to complete your degree and move on with your life, your degree has been granted by John Carroll University, which is your alma mater. How you interact with the University continues to impact the reputation, prestige, and health of JCU, not to mention the value of our diplomas.
I'm sure you've heard it before, and the phrases are common at universities throughout the country: "Volunteer to help the admission office, mentor a student, give to the annual fund." These actions are critical. But my greater hope is simple – for you to be excited. Be excited about where the University has been and where it's going. Be excited you're asked for feedback and you're being heard. Be excited you attended a special institution that, through peaks and valleys, still motivates you to pick up this magazine and read it cover to cover.
Is it fair to say if you're excited about Carroll, you'll be engaged, involved, and active? Will you show support through your time, talent, and treasure? I think so, and now's the time to act. Update your contact information with us, read the
newsletter ("Onward"), follow us on Facebook, stay informed, and learn about the interesting things we're doing. You'll like what you see. Don't believe me? Here's an email I received recently from a '02 graduate in response to our improved alumni chapter program:
"I've attended more alumni events during the past three months than during the 10 years combined since I graduated. That's a credit to you guys. You're absolutely on the right track. Thanks for giving me the opportunity to be involved."
I assure you there are wonderful things happening on our picturesque campus in University Heights. To take Carroll where we hope it can go, we need you. I invite you to join me and look forward to your feedback. JCU
Dave Vitatoe '00, a former first-team All-American on the football field for the Blue Streaks, is director of alumni relations.
---
Leave a Reply