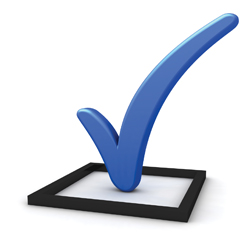 Admission checkpoint
It's summertime, and those forward- thinking seniors, who just completed their junior year of high school, hopefully are in the midst of their college search. For forward-thinking juniors, it's not too early to start thinking about college.
One of the easiest ways to start the college search is to look at external sources – websites, publications, and rankings, as well as at what schools offer, especially in terms of academic majors. While this is important, and many of these resources provide helpful information, the best place to start is by looking internally – at yourself.
There are more than 4,000 colleges and universities in the U.S., and they come in all different shapes, sizes, missions, and specialties. There's no perfect college, but there are colleges that are perfect for you. Every student is unique, and ideally, students select a school that fits them best in terms of their goals, learning style, interests, and comfort. After all, the school you select will be your home for four years and the springboard to your future.
As you conduct your search, and perhaps, visit colleges, ask yourself the following questions and reflect on the answers to help you through the process:
• What are my future goals?
• What kind of person do I hope to be?
• What's important in my life?
• Do I have a definite academic interest, or am I like most others and am undecided with a few possible interests?
• What kind of educational environment do I want or need?
• Does the size of the student body and classes have an impact on my ability to learn?
• What type of relationship do I need and want with my professors?
• How far away from home and my family do I want to be? How much impact on my happiness and success will this have?
• Am I a city person who needs to be around or in the heart of a metropolitan city, or do I prefer a small-town environment? How much impact on my happiness and success will this have?
• Would I rather be more of a spectator and passive participant in the campus life of a school, or am I one to jump in, become involved, and take on leadership roles?
• Am I simply looking for job preparation and the fastest path to a diploma from my college experience, or am I looking for a complete education and experience that will help me grow, learn who I am, and set the foundation for me for a successful future?
• AmIlookingforthecheapestschool,or am I trying to find the best value possible?
• How do I define value? Is it worth possibly paying a little more?
You might not be sure about the answers to some of these questions, but that's fine. The questions are designed to encourage you to think about the types of schools on which you want to focus. Taking time to think about yourself and identifying your needs before your wants will give you a solid start to your college search. And there's no substitute for visiting a college campus. We hope to see you at John Carroll soon.
Student spotlight
Marybeth Stucker
Class of 2012
Cincinnati
Accountancy major
1. What's your favorite JCU memory?
One thing that makes JCU such an awesome place to be is so many people embrace being men and women for others. Some of my favorite memories are from events such as Boler Community Day, where I spent a fun afternoon reading books and playing games with first-graders. This past winter, I had a blast doing crafts and face painting with my third-grade buddy at Carroll's Through the Eyes of a Child, an event in which local children visit campus. I'll always remember Seeds of Hope (Big Brothers Big Sisters) events. We always have fun hanging out with our "Littles" from Gallagher Middle School.

2. What will you be doing next year?
I'm working as a finance analyst for Key Bank. I was fortunate enough to get a job in a great rotational program, so I have the opportunity to explore different areas of accounting and finance in the banking industry. It was a relief to know I had a job after graduation. I was offered the position in October.

3. What opportunities did you have at JCU that will help you prepare for the future?
JCU has provided my classmates and me with countless opportunities to learn and prepare for the future. In the Boler School of Business, the accounting program has been demanding and rigorous, but it has been well worth it because I'm positive I can handle whatever the working world will throw at me. I've also benefited from an accounting internship and numerous business etiquette and networking events that have helped me feel more comfortable in a professional atmosphere. Overall, Carroll has transformed me during the past four years, and I feel eager and confident as I look toward my future.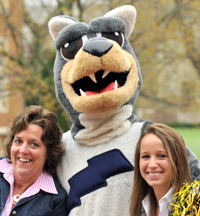 Join us for a Blue Streak Preview Day
Offered to juniors and seniors engaged in the heart of their college search process, these events allow prospective students to take a campus tour, learn more about the academic experience, hear from current students, and find out about the admission and financial-aid process.
• Sunday, Oct. 21
• Sunday, Nov. 11
Visit jcu.edu/visit to register and learn more about all campus visit opportunities.
---
Leave a Reply