I've always been blessed with ample opportunities to succeed, and the opportunities John Carroll has presented me have been more than what I've hoped for. When I arrived at JCU as a freshman, I never expected to do the things I've done now as a junior: working in a prestigious internship, editing sections of The Carroll News, having a job in which I was a student supervisor, and interviewing for and earning other job opportunities.
John Carroll maintains rigorous academic standards that have forced me to work extremely hard and remain motivated. However, aside from academic opportunities, it's the interpersonal opportunities outside the classroom that stand out.
For as long as I can remember, I've been interested in writing. In high school at Gilmour Academy in Gates Mills, Ohio, an English teacher who recognized my potential – even before I did – inspired me by changing my outlook about writing and literature. If it wasn't for him, I don't know if I'd be an English major now. I definitely wouldn't be as confident in my writing ability.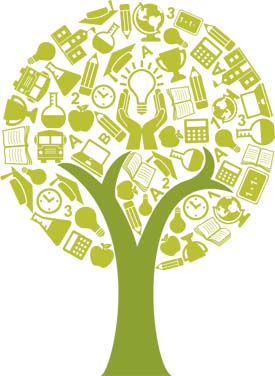 Matriculating into Carroll, I had written only poetry and prose, but when the spring 2009 semester began, I decided to try writing for The Carroll News. I loved it from the start. I enjoyed the feeling of interviewing people and composing stories. It was a new style of writing, a new challenge. A month later, I became the campus spotlight assistant editor, then an editor. After that, I became the op/ed and editorial section editor and earned my own column. I never thought I'd be interested in news writing, but because of the opportunities presented to me, I'm heading down a career path with a passion for writing.
During my freshman year, I was hired at the Recreation Center as a front-desk assistant. The following year I became a recreation student supervisor. I learned to organize and plan events, as well as develop marketing, interviewing, and scheduling skills. The position has helped me improve skills such as time management and interpersonal communication, which will help me throughout my years as a student and in my professional career after school.
One of the most profound opportunities I've taken advantage of is meeting and developing relationships with different people. Everyone I've met at Carroll has influenced me in some way. I've developed close friendships and built relationships with faculty and staff equally.
Last year I was fortunate to have met one of the most dedicated and friendly people I've ever known. Al works for the University and cleans the RecPlex at night after hours. When I was working at the desk until the RecPlex closed for the evening, he frequently talked to my best friend and me. Al was interested to know who we are, though he didn't have to pay any attention to us. I've learned a lot from him: how important it is to be completely dedicated to what I'm involved in; the value of relationships based on what he's taught me about love and marriage through his own experiences; and taking the time to get to know someone because that person can make a difference in your life when you least expect it. If it weren't for JCU's welcoming environment, my best friend and I wouldn't have had the opportunity to get to know Al.
Carroll has professors and staff who are keenly interested in students' success. I've been lucky enough to have taken classes with professors who recognize my potential and encourage my success. Robert Noll, director of The Carroll News and journalism program, made me realize my potential and love of writing. I've gotten to know professors who I haven't even taken classes from, yet still are interested in my achievements and accomplishments. One is Andrew Welki, Ph.D., associate professor of economics. Another is Philip Metres, Ph.D., associate professor of English. This type of concern, influence, and involvement is unique to Carroll, which presents students with numerous opportunities to develop meaningful relationships.
I thoroughly appreciate these opportunities and look forward to the many more the University will present. I plan to take advantage of anything JCU throws my way because these educational experiences happen once in a lifetime. JCU
Kaitlin Gill '13 was the editorial intern for John Carroll magazine during the fall 2011 semester.
---
Leave a Reply