In collaboration with the NCAA, Global Football, and Anthony Travel, the John Carroll Blue Streaks football team will travel to Dublin for its 2012 Division III season opener vs. Saint Norbert's College (De Pere, Wis.) during Labor Day weekend, Aug. 30 – Sept. 3. This will be the sixth time John Carroll has been to Europe since 1994 and the second time visiting Ireland. The team traveled there in May 2004 for an exhibition game against a team from the Irish American Football league in Wicklow. JCU also has visited Germany (1994), Spain (1997), Italy (2000), Switzerland (2007), and France (2010).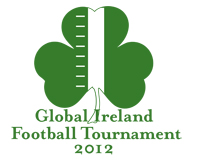 Event schedule
As part of the Global Ireland Football Tournament (GIFT), the game between the Blue Streaks and Green Knights is 7:30 p.m. Aug. 31, 2012, at Donnybrook Stadium, home of Leinster Rugby. It's the first regular season NCAA Division III football game played in Europe since 1992. The Emerald Isle Classic game between Notre Dame and Navy will take place Sept. 1 at Aviva Stadium. That game is sold out. Optional tourism aspects of the trip include:
• tours of castles, churches, and the city of Dublin;
• a literary pub crawl (8/30);
• a JCU football reunion (8/31); and
• Mass and brunch (9/2).

Travel packages
Alumni, parents, and Blue Streaks fans can take advantage of various travel packages to the Emerald Isle. Packages range from $895 (three nights, land only for a child) to $3,579 (single, five-nights). The packages are flexible to meet the needs of all travelers, who also might wish to create their own package with Anthony Travel. All JCU packages include tickets to the GIFT 2012 games Aug. 31 and Sept.1, including the Notre Dame-Navy game.
Preparation
The Blue Streak football team is preparing for the trip mentally and physically. In the classroom, it's learning about Irish history and culture through a course lead by John Day, Ph.D., provost and academic vice president, and Paul Murphy, Ph.D., director of the Institute of Catholic Studies and assistant to the president for university mission and identity. Outside the classroom, the team has the opportunity to prepare physically for battle on the field with help from certified strength-training coach Tim Robertson.
Supporting the team
Initial support to enable the football team to compete overseas has come from the leadership of generous alumni. Ongoing sponsorship and donations to team travel expenses are welcomed and appreciated. All JCU confirmed reservations secured through Anthony Travel are one method to support the team's needs. Additionally, online contributions can be received. To inquire about specific sponsorship of an event planned in Dublin for the team or JCU community, contact Jane Evans, assistant athletic director, at jevans@jcu.edu or 216-397-1663. JCU
For more information, including game tickets, visit jcu.edu/ireland or anthonytravel.com/globalfootball/gift-jcu/.
---
Leave a Reply