By Bob Longo '72
Forty years ago, I took a course at JCU about advanced public speaking. One assignment was to make a tribute speech. I did mine on Albert Einstein. The always-blunt Professor Joe Miller, Ph.D., insulted me with a "C" and said I lacked passion about my subject. It also was the only time Joe gave me a mulligan. My second time merited an "A" after a heartfelt reminiscence about my cherished grandfather.
Recently, I've had my fill of memorials with the loss of three beloved '72 classmates: "Disco Dancing" Chucky Rambaldo, "Rathskeller Rascal" Marty Lindstrom, and "Mr. Blue Streak" T.J. Russert.
Now I have the unfortunate honor to pay tribute to my former boss and friend, Steve Jobs. I had the rare opportunity to work for Steve three times throughout a 13-year span. Trust me, not many three-peaters are still alive to make this claim. I first met Steve in 1981 after Apple recruited me into management. Our last get-together was a private dinner hosted by a mutual friend in Menlo Park, Calif. Steve sat on the restaurant floor in between my son, Ben, and me and probed Ben about his job at the tech Weblog, Gizmodo. Ben was over the moon.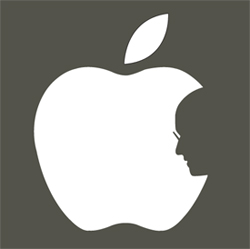 While I could share similar stories about this renowned clairvoyant, my tribute is more personal. Steve and I traveled together many times, visiting universities, government labs, and the offices of governors and Fortune 500 CEOs. As his East Coast sherpa, I learned a good deal about this sensitive man, who was more of an artist than a businessman. He had an uncanny sense of exactly where art and science intersected to benefit us mere mortals. And he was a gifted provocateur. He cared deeply about family, especially his adoptive parents and his biological sister, Mona, who he discovered when we worked together the second time at NeXT. He cherished his immediate family and guarded their privacy ferociously.
Steve was incredibly kind to my family. On at least three occasions, he intervened in our lives. Yes, this busy, amazing man interrupted his life and made our life a priority. At 14, my oldest son was overdosed by an incompetent doctor with six times more than the adult dosage of a pre- scription medication. Steve and I were together when my wife, Suzanne, who also attended JCU, called. We immediately received calls from the head of the National Institutes of Health and heads of pharmacology at UCLA and Stanford, who all said Steve asked them to call.
After Steve's death, we learned from our son, Britton, that Steve called to reassure him he'd get better from this frightening episode. Several years ago, Suzanne had an unexpected heart attack. While I was waiting in the intensive care unit, my cell phone rang. It was the famous cardiologist Dr. Dean Ornish calling from an air phone saying he heard about Suzanne's heart attack from Steve and asking me to put her attending doctor on the phone.
And finally, after my last role turning around a distressed Apple acquisition, I was diagnosed with colorectal cancer. This surfaced after Steve's own bad news. He immediately made an appointment with his oncolo- gist and radiologist at Stanford. I began my treatment, and this Christmas was the fifth anniversary of my successful surgery. I was reading an email stream from Steve after he asked how I was doing after surgery. I told him they blasted out my tumor with effective chemo and radiation treatments. He sent a one- word response – "fantastic" – accentuated with 20 exclamation points.
I listened to him after his breakup from a long relationship, ate a flower salad at his vegan dinner table, and heard about his first meeting with his future wife, Laurene. I rode with him on a private jet – which he charged to my cost-center! – and lived through memorable restaurant scenes while he meticulously described his food preparations. I also had my run-ins with him but learned how to pick my battles and gird my loins.
On my last day working at NeXT, Steve popped into my office and asked if I had time for one of his famous walks. In the workplace, compliments were scarce from him because he was always in search of, not excellence, but perfection. This period followed a challenging time after he decided to flush our beautiful hardware and become a software company. To Steve, the hardware was a work of art, so it was a painful decision. On our walk, he told me he just wanted to thank me for my help. Then he said, "I don't think I could have made it through the past few months without you."
I didn't need an airplane ticket to get back to Pittsburgh that night, I simply could've floated. JCU
Bob Longo '72 is the president of SchoolOne, a Cleveland-based, education software and services company. He resides in Palo Alto, Calif., and Cleveland.
---
Leave a Reply