Admission checkpoint
Now that the winter months are upon us, it's time to think about completing the Free Application for Federal Student Aid (FAFSA). This is the only form you need to complete to be considered for all need-based financial aid at John Carroll. The FAFSA is used by our financial aid staff to award federal and state grants, loans, and work-study programs. More importantly, the FAFSA is used by Carroll to award our institutional need-based aid.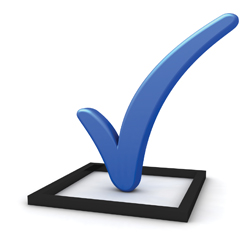 The FAFSA can't be filed before Jan. 1, 2012, but you don't need to complete your taxes to file the FAFSA. We encourage early completion of the FAFSA in January by estimating your 2011 income and tax information. The most convenient way to file it is by using the online version at www.fafsa.gov. To complete the form, you'll need to acquire a personal identification number (PIN) for you and at least one of your parents. Apply for a PIN at www.pin.ed.gov.
To assist families through the financial aid process, John Carroll will be a 2012 site for College Goal Sunday Feb. 12, 2012. Financial aid professionals will meet with you one-on-one to answer questions and help you fill out the FAFSA.
Our financial aid staff is accessible throughout the entire admission process. We encourage you to stop by our office with questions during any campus visit. Our enrollment staff is always available to discuss your unique financial situation. We're here to help.
If you plan to apply for any of our additional scholarship programs – including the Arrupe Scholars Program, Leadership Scholars Program, and Honors Program – know the deadline is Jan. 25, 2012. Applications for each of the programs can be found at jcu.edu/aidjcu/.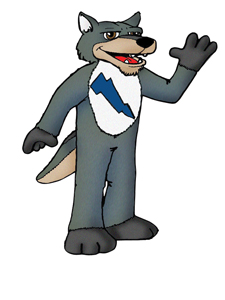 Letters to Lobo
I'm interested in playing varsity sports at JCU. How should I contact the coach? – Jake from Erie, Pa.
Students who are interested in continuing athletically at the varsity level should complete our online athletic recruit form at jcusports.com first. By answering demographic, athletic, and academic questions about yourself, our coaches will have a better sense of who you are and can reach out to you. Go Blue Streaks!
Jake will be receiving a free bag of JCU swag items. Do you have a question about John Carroll or the admission/ financial aid process? If so, write a letter to Lobo at jcu.edu/admission/lobo. You also could receive a bag of swag, and your question might be featured in the next issue.
Come visit us
Seniors
Class of 2016 Celebration – March 31, 2012
Celebration is a fun, informative day for high school seniors admitted to the incoming freshman class. For some, it's a day to learn more; for others, it's a day to confirm their decision. Highlights include:
• Detailed tours of campus and freshman residence halls.
• Neighborhood tours.
• Perspectives from students.
• Academic presentations.
• Presentations from various campus departments, including Financial Aid, Student Life, and Residence Life.
• A spring indoor picnic.
Personalized visits
Personalized visits help students and their families explore academic, athletic, and personal interests. Coordinators will assess your needs and design a distinctive and exciting visit to campus, which could involve:
• Discussing an academic interest with a faculty member.
• Talking with a coach.
• Eating with students in our dining hall.
• Taking a specialized tour.
• Meeting with an enrollment manager to address your admission, scholarship, and financial aid questions.
Sophomores and juniors
Discover Days
Join us Feb. 26 or April 15, 2012, for Discover Days at JCU. Let us help calm your nerves and set you off on the right foot. Learn about the college search process while discovering more about the University through various sessions including:
• College search tips and time lines.
• Writing an outstanding college essay.
• Enhancing your educational experience with DIII athletics.
• The unique academic experience at JCU.
• Student-led campus tours.
• Admission and financial aid 101.
Student spotlight
Edward "Ned" Barnes
Class of 2015, Syracuse, N.Y.
Intended communications major and entrepreneurship minor
1.
Why did you choose JCU?
I chose JCU for various reasons. The first time I walked on campus I noticed students and faculty were so welcoming and friendly. I was impressed that students I didn't know approached me and told me how worthwhile John Carroll University is. JCU is also the perfect size for me. I didn't want to be one out of 400 students in a classroom. JCU offered a personalized education that appealed to me in my college selection process.
2. What's your favorite thing about JCU?
My favorite memory thus far is the second weekend at school. A bunch of my friends and I went into Cleveland to explore what the area had to offer a college student. We went to Tower City, Quicken Loans Arena, Progressive Field, and Little Italy. The best part about the experience was it took us 25 minutes to get to Tower City from John Carroll, costing us just $5 to get there and back. It was an inexpensive and worthwhile experience.
3. What organizations are you involved with on campus?
I'm part of the Arrupe Scholars Program, and I recently joined Beta Theta Pi Fraternity. I'm involved with intramural soccer and football. I'm also a member of Rhapsody Blue, the all-male a capella group, as well as the Schola Cantorum vocal ensemble.
4. What advice do you have for high-school seniors going through the college-search process?
My advice to high-school seniors is to simply go with what feels right and don't stress about it. If you begin to stress about selecting a college, the process becomes lengthy and daunting. Take your time, and make the best decision for your future.
---
Leave a Reply