Admission checkpoint
Welcome back to school. Hopefully by now, all you seniors are well on your way in your college search, having compiled your list of schools and, maybe, visited some of them. So what's next?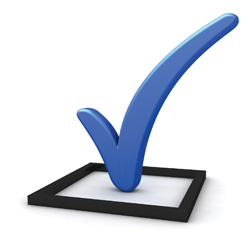 Well, fall of senior year means it's college application time. At John Carroll, we've tried to make the application process as straightforward as possible. To start, applying to JCU is free. Secondly, the entire process can be completed online. We are an exclusive user of The Common Application, meaning this is the only application for freshman admission that we accept. The Common Application is a not-for-profit membership organization, which was founded in 1975. Presently, there are more than 400 members, and membership is open to colleges and universities that promote access by evaluating students using a holistic selection process. Last year, almost two million applications were submitted via the Common App Online. The Common Application allows students to complete one application and submit it to multiple schools.
Although a paper version of The Common Application is available, almost all of our applications during the past few years have been received online. Visit www.commonapp.org to register for a free account, search for the colleges you're considering, add them to your "My Colleges" list, and begin your application. It's that easy.
The John Carroll supplement to The Common Application also can be completed online through www.commonapp.org. In addition to your application and supplement, you'll need to have your supporting documents sent from your high school, which include your transcript and The Common Application School Report form, which will be completed by your guidance counselor. Last but not least, don't forget to send us your ACT (our school code is 3282) or SAT (1342) test results. This will complete your application for admission.
Finally, please be aware of Dec. 1, 2011, which is our Early Action I and priority scholarship deadline. Our first round of admission decisions will be mailed the third week of December to all students who have completed applications on file by Dec. 1. In addition, to guarantee your full review and consideration for all merit scholarship programs, including our Arrupe Scholars, Leadership Scholars, and Presidential Honors Award, which all require separate applications, it's important to apply for admission by Dec. 1.
If you have any questions as you go through the application process, please let us know. Our admission staff is here to help. You might even see one of us out on the road in the next couple of months as we travel throughout the country for high school visits and college fairs. To see where we're traveling, visit www.jcu.edu/admission. Also, if you haven't visited campus, fall is a great time to come and learn more about JCU. Join us for a campus tour and admission presentation, a Blue Streak Preview Day, or for a personalized visit. We hope to see you soon.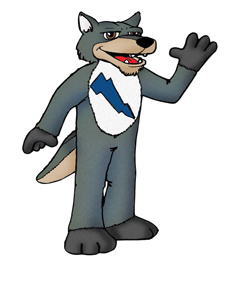 Letters to Lobo
I'm taking classes at a local community college during my senior year. Will JCU accept those credits?
– Alyssa from Detroit
As long as you attain a passing grade (C- or better) from an accredited institution, we'll accept those credits. After you submit your deposit, we'll perform a degree evaluation so it's clear which JCU requirements might have been fulfilled by the coursework you completed. At a minimum, credits will be accepted as electives.
Alyssa will be receiving a free bag of JCU swag. Do you have a question about John Carroll or the admission/financial aid process? Write a letter to Lobo at jcu.edu/admission/lobo. You may also receive a bag of swag, and your question might be featured in the next issue.
Student spotlight
Jevon Page
Class of 2012
Bedford, Ohio
Major: Psychology
1. How are you involved on campus?
This year, I'm a resident assistant in Murphy Hall, president of iDance, and chairman of M.I.O.S. (Men Inspiring Others to Succeed).
2. How did your love of dance inspire you to create iDance?
I started dancing my senior year in high school, and I fell in love with it. When I came to John Carroll, it was difficult for me to adjust to campus life at times. I was quiet and didn't know many people, so dance became my escape from reality. I danced every day for hours. My girlfriend and I realized how dance impacted our self-esteem and dramatically increased our confidence and patience. We decided it was time to give back to others. We wanted to teach students how to dance so maybe they would use it as a stress- relieving tool. After establishing this organization, I was proud because I felt like I had the freedom to create something within John Carroll. If I didn't dance, I don't think I'd be where I am today.
3. How do you think you've inspired others to succeed?
By just being there for my students during any time of need – whether it's a concern about academics, social-life issues, or if they just want to hang out – and pushing them to be better people for themselves and their community, I feel I've inspired them and they've inspired me. Helping them find ways to become involved on campus forces them to manage their time, which is a skill everyone needs to practice. When students become involved with certain groups, they form their identity.
4. How do you want to be remembered after you graduate?
I'd like to be remembered as the founder and co-founder of two influential and positive organizations – iDance and M.I.O.S. I hope after I graduate these organizations will continue to move forward successfully because they're needed and can help make a difference in a student's college experience.
A better sense of the cost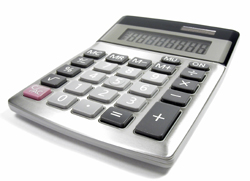 John Carroll embraces the recent change to the Higher Education Opportunity Act, which will help students and families plan financially for education. The act requires colleges to develop a net price calculator to provide families with an estimated out-of-pocket cost for their school. Similar online tools have been in place in other industries, such as real estate, car, and travel. With this new tool, parents will be able to develop, more precisely, a realistic list of schools to consider much earlier in the search process, saving time and energy when visiting and applying to schools. We hope this tool ensures fewer surprises or disappointments later in the process.
Providing estimates of the true cost compared with the sticker price earlier in the admission process has the potential to have a profound impact on the college search process. It will allow more time to plan financial resources and have more realistic expectations of the costs of the various schools being considered.
To access our calculator, visit www.jcu.edu/aidjcu. To learn more about the value and worth of a JCU degree, visit www.jcu.edu/success.
Join us for a Blue Streak Preview Day
Take a campus tour, learn more about the academic experience, hear from current students, and discover everything you need to know about the admission and financial aid process.
• Sunday, Oct. 9
• Saturday, Oct. 22
• Sunday, Nov. 6
Visit www.jcu.edu/visit to register and learn more about all the opportunities to visit campus.
---
Leave a Reply