In this third (of four) installment of the magazine's special 125th anniversary section, we publish some interesting historical facts about JCU. To submit additional tidbits, fill out the comments box at the end of this page. To read the other part of this third installment, click here. To read the second part of the 125th series, click here, and to read the first, click here.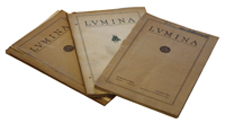 – Lumina magazine was published first in 1915. In 1925, the first copy of The Carroll News was published, and it's been a weekly tradition since.
– The Carillon, the student yearbook, was published first in 1938 and, except for six years during World War II, has been published every year since.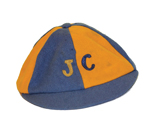 – Freshmen used to be required to wear beanies on campus so they could be identified, a practice that ended in 1961.
– The JCU band, which began in 1934, is in its 77th consecutive year of performing at concerts and sporting events.
– Until 1977, seniors used to put on Stunt Night, an event that ribbed the University's politics, sports teams, and administration.
– There used to be a University-sanctioned bar called the Rathskeller, or the Rat Bar, on campus.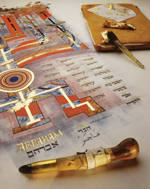 – The Saint John's Bible, a gift to the University is the only handwritten and illuminated bible commissioned since the advent of printed books more than 500 years ago.
– In 1975 Tim Russert '72 booked an unknown artist named Bruce Springsteen to play at John Carroll just prior to the release and success of the Born to Run album.
– JCU has conferred an honorary degree on Mother Teresa of Calcutta.
– In 1958, weekly Mass was required for all full-time Catholic students, ROTC was mandatory for all freshmen and sophomores, and fees were $20 per credit hour.
– The Rev. Frederick Odenbach, S.J., who was a seismologist, and his dog, Hector, became the first residents on the University Heights campus. Even though construction stopped in 1931, they moved into the top floor of Grasselli Tower where he planned to set up an observatory.
– It wasn't until 1923 that JCU officially received its name. The Jesuits wanted to call the school Cleveland University, but civic leaders at the time wanted to reserve that name for a nonsectarian institution.
– Gymnast Dominique Moceanu, Olympic Gold Medalist, attended Carroll and earned a BSBA in management in 2009. Also, gold medal Olympic swimmer, Diana Munz, graduated from Carroll with a communications degree in 2007.
– Commencement speakers have included: Bob Hope, George H. Bush, Cardinal Joseph Bernardin, Tim Russert '72, Tom Brokaw, and Don Shula '51.
– The Carroll seal embedded in the entrance under Grasselli. Tradition said if anyone stepped on the seal, he would earn a verbal onslaught by faculty and students. Everyone avoided desecrating the seal.
– The JCU marching band became one of America's first skating bands – performing between periods at the Cleveland Arena – on skates.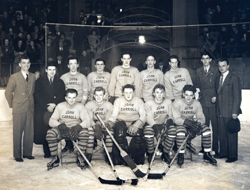 – In 1939, the JCU hockey team was undefeated and untied in 15 games and had run up a string of 41 consecutive victories.
– In September 1968, the University made the transition from full-time, all-male enrollment to a fully coeducational institution when women were admitted to the College of Arts and Sciences.
---
Leave a Reply