Admission checkpoint
It's summertime, and those forward-thinking seniors, who just completed their junior year of high school, hopefully are in the midst of their college search. For forward-thinking juniors, it's not too early to start thinking about college.
One of the easiest ways to start the college search is to look at external sources – websites, publications, and rankings – as well as at what schools offer, especially in terms of academic majors. While this is important, and many of these resources provide helpful information, the best place to start is by looking internally – at yourself.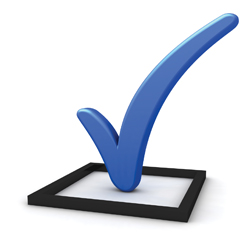 There are more than 4,000 colleges and universities in the U.S., and they come in all different shapes, sizes, missions, and specialties. There's no perfect college, but there are colleges that are perfect for you. Every student is unique, and ideally, students select a school that fits them best in terms of their goals, learning style, interests, and comfort. After all, the school you select will be your home for four years and the springboard to your future.
As you conduct your search and visit colleges during the summer, ask yourself the following questions and reflect on the answers to help you through the process:
• What are my future goals?
• What kind of person do I hope to be?
• What's important in my life?
• Do I have a definite academic interest, or am I like most others and am undecided with a few possible interests?
• What kind of educational environment do I want or need?
• Does the size of the student body and classes have an impact on my ability to learn?
• What type of relationship do I need and want with my professors?
• How far away from home and my family do I want to be? How much impact on my happiness and success will this have?
• Am I a city person who needs to be around or in the heart of a metropolitan city, or do I prefer a small-town environment? How much impact on my happiness and success will this have?
• Would I rather be more of a spectator and passive participant in the campus life of a school, or am I one to jump in, become involved, and take on leadership roles?
• Am I simply looking for job preparation and the fastest path to a diploma from my college experience, or am I looking for a complete education and experience that will help me grow, learn who I am, and set the foundation for me for a successful future?
• Am I looking for the cheapest school, or am I trying to find the best value possible?
• How do I define value? Is it worth possibly paying a little more?
You may not be sure about the answers to some of these questions, but that's fine. The questions are designed to encourage you to think about the types of schools on which you want to focus. Taking time to think about yourself and identifying your needs before your wants will give you a solid start to your college search. And there's no substitute for visiting a college campus. We hope to see you at John Carroll soon.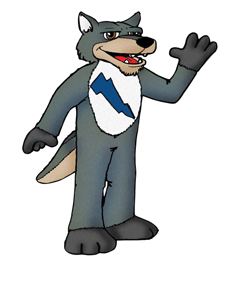 Letters to Lobo
Here's an opportunity to contact John Carroll's friendly and helpful mascot, Lobo, with questions about the University or the admission/financial aid process. Lobo will select one question and answer to feature in each upcoming issue. The reader whose question is selected will be listed in the magazine and receive a bag of JCU swag. Submit your question at www.jcu.edu/admission/lobo.
The incoming class
As the class of 2011 left University Heights this May to put into action all it learned, it left a void on campus. Yet, the enrollment division is charged with bringing in the class of 2015 to take its place and continue moving the University forward. As plans for orientation are under way, we know the class of 2015 holds much promise for a bright JCU future. At press time, here's what we know about members the class:
They're talented:
• Their average high school GPA is 3.39.
• Their average SAT verbal and math scores are 545 and 547, respectively.
• Their average ACT score is 25.
• 21 percent comes from the top 10 percent of their high school (when rank is provided).
They're diverse in many ways:
• They hail from 25 states and five countries.
• 11.4 percent have diverse racial/ ethnic backgrounds.
• 45 percent are female.
• While about 80 percent are Catholic, many religions are represented, including the Islamic, Hindu, and Jewish faiths.
• Even in difficult economic times, we've been able to maintain a commitment to affordability with 23 percent Pell Grant recipients in the class.
• 12 percent are first in their family to pursue a college degree.
• 28 percent are legacy, meaning a family member has attended JCU.
They're our future. We look forward to welcoming them to campus with open arms and can't wait to see how they challenge us and grow during the next four years.
Student spotlight: Meghan Brown
Class of 2011, Sylvania, Ohio
Biochemistry and cell and Molecular Biology (double major)
1. What's your favorite JCU memory?
It's almost impossible to choose a favorite one because I've loved every moment. One of the best ones was when my team won John Carroll GUTS (based on Nickelodeon "GUTS") this year. After four hours of intense competition, we came from behind to win a piece of the Agro Crag, tickets to the Cavs/Knicks game, and intramural champion T-shirts.
2. What will you be doing next year?
Attending the University of Toledo College of Medicine in the M.D. program. I hope to become an emergency physician, including flight physician and medical director for a fire department.
3. What opportunities did you have at JCU that will help prepare you for the future?
I was involved in the campus EMS department all four years, which gave me hands-on experience in the medical field and allowed me to develop as a leader. I was trained as an EMT-Basic and was able to provide emergency medical care on campus to students, faculty, staff, and administrators as well as work as a volunteer for fire departments in University Heights and Sylvania. I've done two years of research on campus with an organic chemistry professor and completed my senior honors thesis about my research, which will be published in a scientific journal. JCU helped me find a position as a research assistant in a cell biology lab where I researched cancer for two summers. I was provided the opportunity to work alongside a professor as a teaching assistant during the school year in chemistry laboratories, where I learned better through teaching. I've done a vast majority of my shadowing and volunteering at Cleveland Clinic hospitals. The leadership and service opportunities I've been given have sparked a desire to participate in Doctors Without Borders after becoming a licensed physician.
Join us for a summer cookout on the quad
Take a campus tour, interact with admission staff and faculty while discovering more about JCU.
• Saturdays: June 25, July 16, July 23, Aug. 6, Aug. 13
• Thursday: Aug. 18
Visit www.jcu.edu/visit to register and learn more about summer cookouts, as well as additional opportunities to visit campus during the week.
---
Leave a Reply