As you progress through the college search, you will reach various checkpoints in the decision-making process. The JCU admission team has more than 50 years of admission experience, so we hope our checkpoints will help you pause briefly during the enrollment process and help you prepare for each step.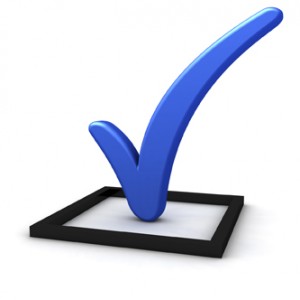 SENIORS
March/April
You should be hearing about offers of admission and financial aid awards from all the schools you have considered to date. The months ahead are about finalizing your decision. You now have all the information you need and can finally compare schools side by side.
There are many tools to help you. College Navigator, a new U.S. Department of Education tool, will help you evaluate the schools you are considering based on various criteria such as loan borrowing, retention and graduation rates, diversity and age of students, campus safety and crime rates, and much more. Check out this tool at http://nces.ed.gov/collegenavigator/ so you can be more informed about your college selection.
April 2, 2011 – class of 2015
Celebration at John Carroll University is a fun and informative day for high school seniors admitted to the incoming freshman class at John Carroll. For some, it's a day to learn more; for others, it's a day to confirm their decision. Program highlights include:
• Detailed tours of campus and freshmen residence halls
• John Carroll neighborhood tours
• Perspectives from current John Carroll students
• Academic presentations
• Presentations from various campus departments including Financial Aid, Student Life, and Residence Life
• Spring indoor picnic
For more information, please call 216-397-4294 or 888-335-6800.
May
May 1 is the National Response Date – the deadline to notify the school you plan to attend in the fall. Those of you who have selected John Carroll will receive information about summer orientation sessions and planning your successful transition to University Heights.
Lt. Col. Eric Patterson, who was formerly in charge of the ROTC program at the University, has joined the enrollment division as director of veterans affairs and international services. Patterson's primary responsibilities will be leading veterans affairs recruitment and retention efforts and supporting and bringing together resources to support international students in their transition to campus and ongoing success. Patterson spent this past fall in Africa on a final mission with the Army for his required service before retiring from active duty in February.
Finalize your summer job plans and think about how you are going to manage your income. Find an appropriate balance between spending money this summer and saving a portion of your earnings for your college expenses.
Sign up for orientation early so you can factor it in to your summer job and vacation plans.
Before graduation, work with your high school counselor to be sure your final school transcripts are forwarded to your chosen college or university.
You can follow the progress and updates for joining the class of 2015 online at http:// www.jcu.edu/classof2015.
JUNIORS
March/April
You've probably heard all year long that junior year is your most difficult year of high school. Now it's almost over! You still should be focused on achieving good grades and high test scores. But now is the time start thinking about laying the foundation for your summer and next school year.
Spring break is a great time to narrow your college search and visit campuses, if you have not already. Look at a number of different types of schools and visit the various campus environments to see which ones your prefer. Of course, we'd love for you see John Carroll as well, so visit our website (www.jcu.edu/visit) to review the programs available for juniors.
This April through June is a time you can take the SAT and/or ACT, if necessary.
Think about what you want to accomplish this summer. Juniors should focus some effort in the summer on possible internships, volunteer work, and looking into career opportunities. It's a time to explore majors you are considering by pursuing meaningful work experience, not just a paycheck.
You will select your senior year classes soon so be sure to check with your guidance counselor to ensure your courses meet necessary college entrance requirements. Try to take the most demanding courses you can.
Whether you need to catch up or want to get ahead, you also should consider a course or two at a community college over the summer. You can supplement your high school transcript with courses that interest you, or that you can't take at your school, or that will otherwise set you apart in the college admission process.
Develop a plan to become a leader in some of your activities. You will be a senior next year. Where can you lead and gain worthwhile experience outside the classroom next year? Whether on the field or off, it is your year to think about your legacy at your school and take that next step. John Carroll and many other schools have scholarships that are awarded based on student leadership.
Finally, it's never too early to research scholarship opportunities. Many schools set application deadlines for merit scholarships during December of your senior year, and it's much easier to complete applications during the summer than during the school year. Plan ahead and visit www.jcu.edu/aidjcu/ scholarships for more information about scholarships at John Carroll. JCU
---
Leave a Reply