The University improves and expands its sustainability efforts
By John Walsh
Carroll cares about the environment, and it's starting to show. The University is improving and increasing its sustainability efforts significantly, and, although a lot of progress has been made, there's still much more to do.
The University is supporting sustainable activity; setting an example for the community; and serving as a leader in the region through education, action, and policy development. It's committed to protecting and preserving the earth and ensuring the quality of life for future generations in a manner consistent with its Jesuit mission.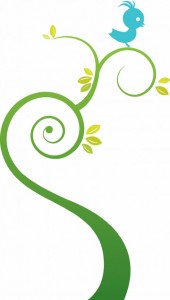 JCU's vision is to have an environmentally, socially, and economically sustainable campus and community with employees and students who incorporate sustainability in their education, work, and daily lives. Three overarching strategic initiatives are:
• Conserve natural resources and reduce waste, energy usage, and its carbon footprint.
• Identify, promote, and implement sustainable practices in all operational areas.
• Support a culture of continuous improvement and enhance the Catholic character and commitment to the environment.
Recently, Carroll, which is a member of the Association for the Advancement of Sustainability in Higher Education (AASHE), earned a B- on the 2011 Sustainability Report Card released by the Sustainable Endowments Institute. The grade represents significant improvement the past three years since the University initially completed the assessment.
JCU's most notable achievements are in the Climate Change & Energy and Food & Recycling categories. The University reduced greenhouse gas emissions by 22.3 percent from 2005 to 2008 and is developing a formal plan for emissions reduction. Half of campus buildings have been retrofitted with an energy management system to optimize efficiency.
Additionally, dining services spends 17 percent of its annual food budget on local items, purchases sustainably harvested seafood, and serves fair trade coffee exclusively. The dining hall is trayless, and a food waste audit was completed. JCU composts preconsumer and postconsumer food scraps and landscaping waste. It also recycles used cooking oil for biodiesel production.
Green initiatives
In 2010, a sustainability committee was formed to inspire a sustainability culture and improve the education and communication of green initiatives on campus and in the larger community. The committee developed goals and metrics in the following nine areas to gauge sustainability efforts better and measure Carroll's progress toward achieving carbon neutrality.
Energy and water use. The University invested more than $560,000 from 2004 to 2009 in energy conservation projects, such as lighting-fixture upgrades with more efficient T-8 lamps with electronic ballasts; motion sensors that turn off lights in unoccupied spaces; automatic flow faucets; and auto-flush toilets.
"We hope to have energy dashboards in several campus buildings to show how much energy is being used," says Carol Dietz, associate vice president of facilities. "At some point, we'll have a competition between, say, Campion and Hamlin Halls to see which one uses less energy."
Office practices and IT. Office practice initiatives include: paperless time cards, paychecks, and purchasing; and battery, printer, and cell phone recycling. Information technology initiatives include: replacing cathode ray tube computer screens with energy-saving liquid crystal display screens; networking printers and switching to higher- efficiency printers; and making many University documents available online only.
Waste reduction. JCU entered into an agreement with Landmark Disposal for the removal of solid waste and recyclables. Landmark uses a processing center in Medina County where the trash and recyclables are separated.
Food services. The Schott Dining Hall has been trayless (reducing food waste and minimizing water and energy needs for cleaning) since 2008. A reusable take- out program is in place, along with the use of biodegradable containers that divert about 60,000 foam containers from landfills. The University began composting pre and postconsumer food waste with Rosby Resource Recycling last spring.
Design and construction. Leadership in Energy & Environmental Design (LEED) best practices are employed in all renovation and construction projects; new energy efficient windows have been added to the Schott Dining Hall and RecPlex; and material and furniture selections are sought from green suppliers and manufacturers.
Procurement. JCU specifies rubber flooring, vinyl tile, and carpet with recycled content; energy efficient and Energy Star products are specified when available; personal-computer purchases are Electronic Product Environmental Assessment Tool (EPEAT) and Energy Star certified; and janitorial services use green cleaning products where appropriate.
Transportation. Bike racks have been added throughout campus and total 14; a student bike co-op began this past fall; and carpool priority parking spaces have been designated for faculty, staff, and administrators.
Landscaping/grounds. Eco-friendly fertilizers and deicing products are used for snow melting; more native plants, grasses, and wildflowers are used; and the use of herbicides and pesticides have been reduced.
Student life. The community garden supports a local food pantry; during Residence Hall move-out in the spring of 2010, 570 pounds of food was donated to the Cleveland Food Bank and 22 boxes of clothes, toiletries, supplies, and appliances were donated to Habitat for Humanity and Planet Aid.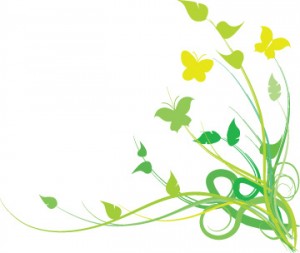 The committee should make suggestions by May 11 to the president, Robert L. Niehoff, S.J., about what needs to happen next.
"Defining goals is the next step," Dietz says. "There will be policies in place. Right now, there are just suggestions. We'll keep sustainability in mind as we build or renovate buildings."
Carroll plans to incorporate sustainability in academic programs and student experiences.
"Sustainability should be considered in all decisions we make, and it makes financial sense," Dietz says.
Financial support
Funding is the biggest challenge when implementing many green ideas.
"The committee has a mission and vision, but we need policies and funding," Dietz says. "We've had money the past few years for energy reduction but not for the broader vision."
Students have come to Dietz with green projects, and so far, funding has come from various areas. For example, making gardens on campus came from the facilities budget.
"We need to find a way to fund more green projects," Dietz says. "We're applying for grants as they come up. The Catholic Coalition on Climate Change is an example. There are also state and federal grants, but the competition is stiff."
One way to generate funds is to increase student fees. Some universities have instituted a sustainability fee – $5 a year or semester per student, for example.
"If we did that, it could generate $15,000, which could fund one project or several smaller projects," Dietz says. "However, the University is reluctant to increase student fees. If students propose it and want it, OK, but the administration doesn't want to dictate something like that."
Some universities have taken money out of their endowment to reduce utility usage by investing in renewable energy – solar panels and wind – which is expensive. Carroll hopes to install solar panels on the roof of the Grasselli Library and is exploring funding opportunities for the project.
"Solar panels wouldn't take the library off the grid, but it would help reduce daily electricity use," Dietz says.
Why it matters
The importance of sustainability has been acknowledged in government, business, student, and religious circles. Looking ahead, federal and state governments will implement more carbon-emission regulations, and electric-use reduction regulations are on the books already.
"We have to comply," Dietz says.
Some high-school students use the aforementioned sustainability report card to evaluate schools when applying to universities, so it can be a criterion and is a factor in attracting students.
Furthermore, the Catholic Bishops and Jesuits believe global climate change is real and it's the responsibility of this generation to help solve the problem.
"We need to be good stewards of the earth," Dietz says. JCU
For more information about JCU's sustainability efforts, visit http://sites.jcu.edu/sustainability.
---
Leave a Reply