By John Walsh
John Carroll University has a reputation for academic quality – as evidenced by its U.S. News & World Report rankings, by many other measures, and, of course, by the quality and success of its graduates. The University recently developed new academic programs to provide students more opportunities to prepare for and thrive in a global economy and job market.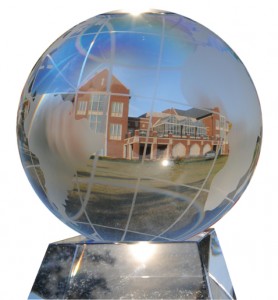 More specifically, those opportunities are in the form of three new majors that were put in place this fall. They are:
"These new majors have an experiential element, which will support and enhance what students learn in the classroom," says Lauren Bowen, Ph.D., associate academic vice president for academic progress and faculty diversity. "These new programs are truly interdisciplinary, as evidenced by the significant collaboration across departments."
The administration received more than 20 proposals from the faculty last year to create new programs.
"We were pleased with the response," Prof. Bowen says.
The three majors fit nicely into and complement the existing curriculum.
"The programs are part of a larger curriculum evaluation," says John Day, Ph.D., academic vice president. "We're thinking more comprehensively about shaping the curriculum for the future, putting our students in a better position to lead and serve in the region and around the world."
Moving out in the world
Students in the Boler School of Business, the Department of Classical and Modern Languages and Cultures (specifically in Italian classes), and other students are particularly keen about the new IBLC program.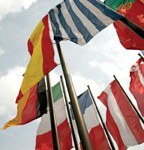 "There are plenty of opportunities for collaboration among departments at JCU," says Jim Martin, Ph.D., associate dean and director of graduate business programs in the Boler School of Business. "Team-taught classes are a really great thing for JCU. We had international finance and marketing classes, for example, but we didn't have a major.
"So we pushed hard to get it all done," adds Prof. Martin, whose IBLC co-chair was yet to be named at press time. "A lot of pieces had to be put together to get the proposal done. We looked at what was out there – other schools in Northeast Ohio, the state, and across the country – but none seemed to be capturing what we thought international business is all about. Other programs didn't seem to be unique enough for our vision."
Prof. Martin and other faculty approached the business community asking what students needed to succeed in international business. The answer: the ability to handle a lot of uncertainty, to have cross-cultural competencies, and to have outstanding problem-solving skills that can be put to use over international borders.
"These are the fundamental elements of the new IBLC major," Prof. Martin says.
The major features five main components:
1. Foreign language. Students have to be competent in a foreign language through the 300 level or junior year.
2. Culture-specific classes. Students are required to take two culture-specific classes, which depend on a language. Italian, for example, has six or seven culture-specific classes, so there are many options for students. Spanish also has a number of culture-specific classes.
3. Business core. An international business core of four classes, which are all team taught, are required. The first one is culture and change taught between arts and sciences and the business faculty. "To my knowledge, this kind of innovative format doesn't exist anywhere other than the Copenhagen Business School in Denmark," Prof. Martin says. The second class is about international business transactions, which is a combination of the financial and logistical sides of business transactions. "Other majors don't combine these sides," Prof. Martin says. The third class covers international market structure and regulatory environments. And the capstone class covers problem solving across cultures. "That will be a very unique class," Prof. Martin says, adding it will introduce a business problem in the U.S. and attempt to solve it, and then take the same problem overseas. A business core curriculum is added to these four classes. "This is an opportunity to blend the thinking of what's taught in arts and sciences and business schools," Prof. Martin says.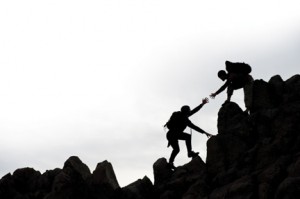 Leading the way
The leadership minor will play a larger academic role at JCU because, as a discipline, it cuts across all academic areas, says Jim Martin, Ph.D., associate dean and director of graduate business programs in the Boler School of Business. John F. Kennedy once said leadership and learning are indispensable to each other. JCU's interdisciplinary leadership minor began this fall.
"The University's mission is to develop leaders," Prof. Martin says. "We should have an opportunity for students to develop leadership skills in a more direct way. The leadership minor is designed to be a good companion to any major here."
When developing the new minor, faculty looked at more than 70 leadership programs. Martin acknowledged good ones exist.
"Some are more academic, and some are more experiential," he says. "We have a balanced approach. The leadership minor will reflect real life."
Developing the minor was an interesting challenge.
"We want to move students from where they are leadershipwise, whether they're natural leaders or more reluctant ones," Prof. Martin says.
After introductory courses about leadership theory, students will identify their needs and base their leadership labs (three are required) on those individual needs. One lab is about creating and using a professional network. Students will be required to attend a community event and build a network there. Experiential courses – designed and taught in a hands-on way – are included, too. They could be project based or interaction based. Some courses are taught in a weekend, throughout five weeks, or span a full semester.
But it's the capstone course that sets this minor apart from others, Prof. Martin says. Individually, students will design a legacy project for John Carroll. The on-campus or community impact will be long lasting. It's not a typical service project in that students will have to use everything they've learned about leadership.
"We'll see leadership in practice in the capstone class," Prof. Martin says. "Students will use what they've learned in the first four classes."
In late July, there were 37 students signed up for the 101 class.
"You usually get about 10 students in the first semester for a new program," Prof. Martin says. "It's a good sign we have more than expected."
Existing faculty in departments that are already teaching leadership (such as business, military science, and psychology) will teach the new leadership courses.
"Leadership is one of those minors that has strong potential to move students forward and get them to where we want them to be," Prof. Martin says.
4. Semester abroad. Students must complete a semester abroad in a country where each student's foreign language of choice is spoken. Spanish-speaking students currently will study in Spain, but the department also is looking at Argentina and Chile. Students will complete an internship with a global company, but the company doesn't have to be in the country of the language they study. "We want students to be working as an intern in an organization in another country, not a U.S.-based company," Prof. Martin says. "We want to expose them to global culture and problem solving."
5. Internship. The last requirement is completing an internship with a company in the U.S. that conducts business in the foreign country where they completed their international internship. "We have a list of 30 companies in Northeast Ohio that are doing business in Italy," Prof. Martin says. "We don't want to just throw students out there – we want the experience to be a good one. We want them to work on meaningful types of projects and see how those projects are implemented."
The IBLC program starts with Italy, but during the next three years, the program will grow to include Spain, France, Germany, and Japan.
As of July, 16 students had signed up expressing interest in international business.
"It's not your standard program," Prof. Martin says. "It requires some openness. This program is meant to attract students who eat, sleep, and breathe this stuff. If we do this right, the major has the ability to put an exclamation point on what we say in terms of our mission at JCU – developing leaders who can truly engage the world. This is a tangible way to show that."
Peace and justice
In the summer of 2004, 18 students and four faculty members traveled to Belfast, Ireland for a month. The contingent went to learn about The Troubles – a period of ethno-political conflict in Northern Ireland that spilled over into England and the Republic of Ireland. The JCU group met with politicians, the consulate, police, and victim support groups, which gave the students a chance to see how a society deals with conflict resolution.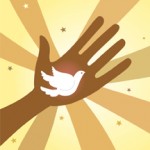 "That was a huge jumping-off point," says Richard Clark, Ph.D., associate professor of sociology and criminology, and director of PJHR, about the development of the program. "We've been shaping this program for the past six years."
A JCU contingent traveled to Ireland two more years after that, followed by a trip to South Africa in 2008, which exposed students to a society that was transitioning to a democracy with significant race issues. A JCU contingent plans to return to Ireland next summer.
"The trips support what is taught in the classroom," Prof. Clark says.
Coursework will include three classes centered on peace, justice, and human rights, and the rest will be interdisciplinary courses, such as theology and business ethics. The program also includes an internship at the 300 level, and the capstone class at the 400 level will be focused on critical analysis.
"The beauty of the program is the interdisciplinary aspect of it," Prof. Clark says. "It is collaborative and reaches across traditional departmental lines."
Students get a taste of interdisciplinary coursework with First Year Seminar, which is always taught by various faculty. Students receive different perspectives – such as literature, theology, and sociology – about the common theme of social justice, including human rights as a subtheme.
Beyond that, Carroll, in general, draws a lot of social justice students. About 300 students participate annually in immersion experiences, so an interest in PJHR exists. The program, which has a goal of 10 new majors a year, dovetails with JCU's social action efforts, Campus Ministry, and immersion trips.
"This major is consistent with the JCU mission, and we're hoping this program becomes one of our signature programs here at Carroll," Prof. Clark says.
So, what can one do with such a major? There are students who want to become lawyers and social workers, to work in refugee camps, as well as work for human rights groups and nonprofit organizations, such as the American Red Cross and Amnesty International.
"Our expectation is that most students will go on to graduate school," Prof. Clark says. "Ideally, we want to offer a master's degree in this program."
Prof. Clark hopes to have a base of 40 students, then plans to add faculty and expand the number of courses. For example, the conflict transformation seminar, which has concentrated on conflict in Ireland, can be expanded to conflict in countries such as El Salvador, Guatemala, and Colombia.
Prof. Clark acknowledges students may not declare PJHR as their major right away but grow into it after taking a class or two.
"For me personally, I'm excited to work with wonderful students and discuss this topic in class," Prof. Clark says. "I want to teach students who can go out in the world to make it a better place."
Eyeing the East
The East Asian Studies program dates to 1987 and the establishment of JCU exchange programs with Sophia University in Tokyo and Nanzan University in Nagoya, Japan. Over time, under the leadership of Susan Long, Ph.D., professor in the Department of Sociology and Criminology, and then Roger Purdy, Ph.D., associate professor in the Department of History, and with the active collaboration of a dozen faculty members from departments throughout the College of Arts & Sciences, the EAS program has developed into a vibrant academic program and presence on campus and in the community.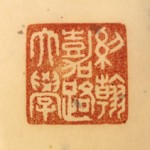 Recently, student interest in EAS has increased dramatically, reflecting the high-quality offerings and the increased prominence of East Asian countries on the world stage. The EAS major was approved this past spring, following approval of the EAS minor last fall. EAS now offers 17 courses in six departments across the curriculum.
JCU's East Asian Studies program is distinctive in a number of ways. An important strength is its commitment to Japanese and Chinese language learning, from beginning through advanced levels. Prof. Keiko Nakano teaches Japanese language to JCU students, and Wei (Sarah) Cai, a full-time teacher from China, joined the program this fall as the Confucius Classroom instructor.
EAS students also develop knowledge of East Asia as a region, in addition to knowledge of a particular country, Japan or China, whose language they're studying. EAS combines language training with learning about religion, arts and culture, contemporary society, economics, and politics to develop students' cross-cultural competence.
Another strength is its emphasis on student exchange and study abroad. In addition to the Sophia and Nanzan exchanges, JCU students enjoy a third option, Kansai-Gaidai University, near Osaka. John Carroll also is a founding member of The Beijing Center (www.thebeijingcenter.org) study abroad program in China.
The University has worked hard to reduce financial barriers to students wanting to participate in study-abroad programs. Most JCU financial aid travels with students to the Beijing Center semester and full-year, study-abroad programs. Students also can apply most of their scholarships to the Japan exchange programs, which helps offset the cost.
"We meet students where they are and help take them as far as they want to go," says Pam Mason, Ph.D., director of the EAS program, and associate professor in the Department of Political Science.
EAS also has developed and offers its own study tours to Japan and China.
On-campus programming includes the annual East Asia Festival, which will take place Oct. 4 and 5, and the annual Mitsui Distinguished Lecture, which is in March. A new speaker series about business, Asia, and Ohio, sponsored by Maroon Inc., will debut this fall. East Asian arts performances also are a regular occurrence on campus.
Recently, EAS faculty, led by Prof. Long, secured a significant grant through the NEH-Teaching Japanese in the Schools project to train certified high school foreign language teachers in Japanese. Paul Nietupski, Ph.D., professor in the Department of Religious Studies and a Tibet specialist, and student teams directed by him have received funding through the Freeman Foundation Student-Faculty Fellows Program for Collaborative Research in Asia twice. The program enables a faculty mentor to take up to five students to Asia to conduct research.
Additionally, Carroll has hosted the Midwest Japan Seminar several times, and EAS is active in the Midwest Conference on Asian Affairs and ASIANetwork, a consortium of liberal arts colleges in support of Asian studies.
EAS attracts talented students, too. For example, Alex Millar '10 and Craig Savolskis '10 designed their own EAS majors before the regular EAS major was approved. Millar, who graduated with an EAS and history double major and studied in Japan, is employed by Mitsui Steel. Savolskis, who double majored in business logistics and EAS, studied at The Beijing Center and completed a business internship in China. He's employed by Mueller Industries.
JCU alumnus Matthew Joyce '04, who combined a history major with EAS, has been awarded a prestigious and highly competitive Fulbright Fellowship for 2010-2011 to conduct research in China about "Blood Brothers: The Yihai Alliance and Ethnic Unity in Liangshan Autonomous Prefecture."
Joyce pursued his study of the Chinese language at JCU and attended the Beijing Center program his junior year. His senior thesis focused on the Long March. That year, he was the recipient of the Fr. Richard J. Schuchert Prize for the top student in EAS. After graduation, Joyce served five years on active duty in the U.S. Army, most recently as an infantry captain. After completion of his Fulbright year, he intends to pursue graduate work in international affairs.
"Most schools don't work with their students in this way," Prof. Mason says. "JCU has gone above and beyond to help make study abroad happen for as many JCU students as possible." JCU
---
Leave a Reply