By Brian Williams, vice president for enrollment
Every year, thousands of high school seniors traverse the country, listening to admission presentations and hoping to find that secret way to stand out in the eyes of their institutions of choice. Trying to gain an edge in the admission process can be stressful.
At John Carroll, there's no magic formula that guarantees admission. The solution lies foremost in understanding the role of our enrollment staff and how they can serve you. "If you have questions, please contact me via phone or e-mail and leave a message. I will respond." How many students actually listen when we say that.
For John Carroll, the enrollment staff is uniquely accessible to prospective students. Staff who give each presentation and visit high schools sit on the admission committee; but they also review applications for merit scholarships, award all financial aid, and work with you throughout orientation and move-in day.
Why they chose
John Carroll
"Without knowing my admission representative, I most likely wouldn't have ended up at this university. She went out or her way to make sure I had all my needs meet and made my selection process easy. I applied to many colleges throughout the state, and my admission representative at John Carroll was the most helpful."
– Damien Daugett '13, Glenville High School, Ohio
"My admission representative was beyond helpful and turned into more of a friend and guidance counselor rather than just someone who helped with admissions. It was important I knew her when it came to choosing JCU. Not only did she fight for me to get into school, but she had my back well into my freshmen year."
– Katie Hazelwood '13, Holy Family, Colo.
"Because I knew my admission representative on a personal level, it made choosing JCU over other universities much easier because I was comfortable asking any questions I had. Other universities don't provide the same type of representatives. It was one of the main reasons I choose JCU."
– Brian Kovacs '13, Lorain Southview, Ohio
This one-point-of-contact model for families makes the college process more special. It allows students to connect with us and allows our staff to go beyond the numbers and get to know each student better. It's our simple way of demonstrating the spirit of the John Carroll experience and special attention that awaits students once they enroll with us.
We want to meet students on the road and know them by name when they visit campus or once an application arrives at our office. Through our model, we can match a student to the right scholarship opportunities or schedule meetings with the most suitable people that align with their interests during a campus visit. (Read about personalized visits on the next page.) For us, it's not merely about admitting or denying a student admission to the University, it's about helping each student find a way to succeed at John Carroll and become a future alumnus or alumna.
Almost any day of the school year, the admission office isn't just full of visitors. When you visit our beautiful campus, you'll notice the hustle and bustle of JCU students bringing life to the second floor in Rodman Hall. Various students will drop in to tell us how their classes are going, fill us in about new groups they've joined, or say hello when they're homesick.
We strive to be more than an admission committee whose job is finished when an application is read. We're here not only for applicants but for our current students, too. We're an easy point of contact that connects them to the rest of the campus to help them with all academic, social, and financial questions on the path to graduating from John Carroll.
So, when you're on the road visiting many institutions and you hear an admission representative say, "If you have questions, call me," take special note of John Carroll. It's a person who's uniquely positioned to help you through the process.
To meet your specific enrollment manager, visit our staff page online at www.jcu.edu/meetus and be sure to call or e-mail. We'll respond. We look forward to meeting you in the months ahead to help you see all that our University has to offer you. Good luck!
Personalize your visit
Seniors, it's time to schedule your personalized visit, which provides an in-depth sense of a university that delves beyond solely a campus tour and helps you explore your academic, athletic, and personal interests in an individualized way.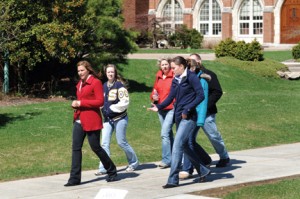 Online registration is available at www.jcu.edu/personalvisit. Please contact us at least two weeks before scheduling your visit. Personalized visits begin Sept. 7 and are offered Monday through Friday during the academic year, with the exception of holidays, high-volume visit days, and final exam weeks. Contact our office at 216-397-4298  to schedule your appointment.
Application season officially begins
High school seniors can now apply for admission for fall 2011. As such, it's important to know John Carroll is an exclusive Common App institution, simplifying the application to one accepted format. Applying has never been easier, and it's free for all JCU applicants.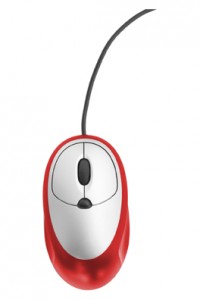 Visit www.commonapp.org to register. To create an account, follow these steps:
Use the My Colleges menu option to select John Carroll and any other institutions to which you want to apply.
Complete the main application and JCU supplemental forms.
Submit it to John Carroll and any other school you select. If you prefer, a paper application also can be downloaded from the site.
Just a reminder: To be reviewed for admission and all scholarship programs, John Carroll's priority deadline is Dec. 1, 2010. So start your application soon. We look forward to learning more about you.
---
Leave a Reply