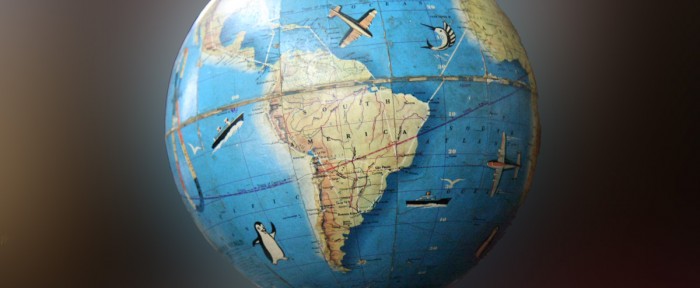 Oh the places we'll go!
Looking to expand your horizons and see the world? Interested in engaging with likeminded individuals who share a common bond in their alma mater?  The Office of Alumni Relations in partnership with the JCU Alumni Board has established the new Alumni Travel Program, a unique enrichment opportunity for John Carroll graduates and friends. Ultimately, we hope to create a rewarding experience full of friendship, intellectual stimulation, beauty and unforgettable memories all in the spirit of the John Carroll community.
Our next trip is April 29-May 7, 2015 to Normandy France!
On June 6, 1944, despite mounting challenges, a heroic formation of Allied troops achieved the largest coordinated military invasion in world history on the beaches of Normandy, triggering the beginnings of the end of World War II.  Walk through history on this exclusive journey through Normandy.  Visit Omaha Beach and the sobering cemeteries, memorials and landmarks of the Allied victory.  Scheduled to join you during the tours of the Normandy beaches is John Carroll alumnus from the Class of 1976 and former Commander, U.S. Army Europe (2008-2011), General Carter Ham, US Army (Retired).  Ham was also second Commander, U.S. Africa Command from 2011-2013.  A member of the John Carroll Board of Directors, Ham resides in Arlington, Virginia with his wife, Christi, an alumna from the JCU Class of 1975.
The trip also takes you to France's other beautiful and historic landmarks on full day excursions to the incredible granite island of Mont-Saint-Michel and Bayeux, the cradle of the Norman dynasty where you will visit the Cathedral of Notre Dame, a masterpiece of Norman Gothic architecture.  Feast on regional fare and wines as your French adventure takes you to the hills that have seen history change course.  You will arrive and depart from Paris, offering an opportunity to easily extend your stay to explore the capital of France.
All JCU alumni and friends are invited on a journey that "every American should experience."  We hope you can join us on this once in a lifetime opportunity provided by the John Carroll University Office of Alumni Relations.
Itinerary is subject to change.
The Normandy Trip is now SOLD OUT. We are compiling a wait list if you are still interested in attending.
We would like to hear from you!  Have suggestions on future destinations?  Email us at alumni@jcu.edu with feedback.