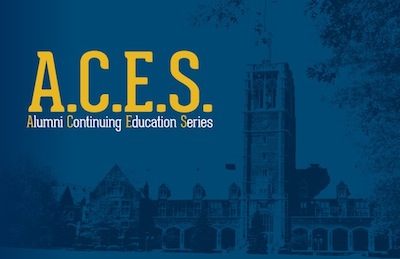 The Alumni Continuing Education Series (A.C.E.S.) is a non-credit granting, personal enrichment series offered to alumni of John Carroll as a benefit and aims to stimulate intellectual growth by connecting graduates to the academic resources of their alma mater.
Session 1: Wednesday, March 12 (postponed to April 2)
Edward J. Peck, Ph.D
Lessons in Leadership: Learning from Pope Francis
Session 2: Wednesday, March 19
Scott J. Allen, Ph.D.
Why Would Anyone Want to Follow You? Five Reasons They Will, or Won't.
Session 3: Wednesday, March 26
Scott J. Allen, Ph.D.
Women and Leadership: Forget About the Ceiling, You're in a Box.
No grades. No credits. No tuition. Pure learning. Continue life's journey with John Carroll University!
All sessions will be held on the main floor of Rodman Hall from 7-8:30 P.M.  Each class will be filmed with the intention of posting at a later date for those unable to attend A.C.E.S. in person.
The enrollment fee is $10 per session. Cost includes two books – "Pope Francis: Why He Leads the Way He Leads" by Chris Lowney and "The Little Book of Leadership Development" by Scott J. Allen, plus refreshments following each session. Each book will be referenced in class but not required to read ahead of time. If you register and attend all three sessions, your final class is free. You will be reimbursed your $10 following the March 26 class.
Call 216.397.4336 or email alumni@jcu.edu for any questions.
About our speakers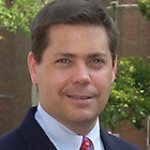 Edward J. Peck, Ph.D., is the founding executive director of the Ignatian Colleagues Program, now a program of the Association of Jesuit Colleges and Universities. The program office is housed on the campus of John Carroll University in Cleveland, Ohio. Prior to assuming this role in June 2008, Ed served as associate dean of the Graduate School at John Carroll University and taught business ethics in the MBA and Nonprofit Administration programs.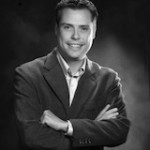 Scott J. Allen, Ph.D., is an assistant professor of management at John Carroll University and his research interests focus on leadership development. Scott serves as an associate editor for the Journal of Management Education and is the co-author of "The Little Book of Leadership Development" and "Emotionally Intelligent Leadership: A Guide for College Students." In addition to teaching and writing, Scott conducts workshops, leads retreats and consults across industries. Scott is a member of The Association of Leadership Educators, The Academy of Management, OBTS Teaching Society for Management Educators, and serves on the boards of the International Leadership Association and Beta Theta Pi Fraternity.