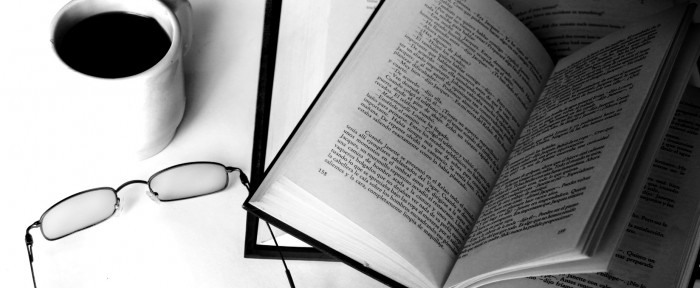 The Blue Streak Book Club features quarterly selections from John Carroll University faculty and administrators aimed to inform, entertain and engage our alumni and friends. All are invited to find a cozy chair, a warm cup of coffee and enjoy the latest recommendation!  Did you know that the Blue Streak Book Club also meets in person, is organized by alumni volunteers and is open to all members of the JCU community?  If you love literature, discussion and fellowship, click here to learn more and to get involved!
Current Faculty/Staff Recommendation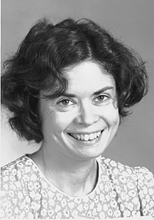 The latest faculty recommendation comes to us from Dr. Martha Pereszlenyi-Pinter, Associate Professor of French and Department Chair
I recently taught an "IC," International Cultures course in English entitled "Food in Film and Culture: The Global Gendered Table." While I attempted to demonstrate to my students that while eating is biological and cultural as well as personal and political, it is also normal to connect ourselves to a particular country, region, landscape, economy, and producer. And, the simple act of eating can reveal interconnections among so many diverse aspects of society and the environment. But in the 21st century, the "globalization" of food production is a topic that should interest anyone interested in a "greener" world in a larger context, and how to live a healthy as well as a longer life in a personal context.
I myself became engrossed in reading numerous books on the topic of "food," but in general, if I were to pick only one author, I would  recommend any books by MICHAEL POLLAN. The first book that launched him into becoming a  New York Times bestselling author and one of the most trusted food experts in America was The Botany of Desire, for which the documentary film version was shown numerous times on PBS stations. Everyone knows about the mutually beneficial dance of honeybees and flowers: the bee collects nectar and pollen to make honey and, in the process, spreads the flowers' genes far and wide. In The Botany of Desire, Pollan demonstrates how people and domesticated plants have formed a similarly reciprocal relationship. He links four fundamental human desires—sweetness, beauty, intoxication, and control—with the plants that satisfy them: the apple, the tulip, marijuana, and the potato. Pollan's Botany of Desire received the Borders Original Voices Award for the best nonfiction work of 2001 and was recognized as a best book of the year by the American Booksellers Association and Amazon, and the national bestsellers
In his next book, In Defense of Food. An Eater's Manifesto, Pollan attempts to answer the question: "What food is in our food?" Pollan also claims that where we are consuming food today — in the car, in front of the TV, and increasingly alone — is not really "eating". Instead of food, we're consuming "edible foodlike substances."
Finally, in his most recent book, Cooked. A Natural History of Transformation (2013), Pollan argues that when corporations process our food we not only consume large quantities of fat, sugar, and salt, we also disrupt our essential link to the natural world, and weaken our relationships with family and friends
Pollan is also the Knight Professor of Journalism at UC Berkeley. His writing on food and agriculture has won numerous awards, including the Reuters/World Conservation Union Global Award in Environmental Journalism, the James Beard Award, and the Genesis Award from the American Humane Association.
So – as Michael Pollan has already said:  "Eat food. Not too much. Mostly plants."