Orrin Woodward: Importance of Leadership
Orrin Woodward explores the importance of leadership in the business world through a sports analogy. He argues that a true leader looks at every facet of life as a learning experience to further expand his business, increasing customer satisfaction and profitability.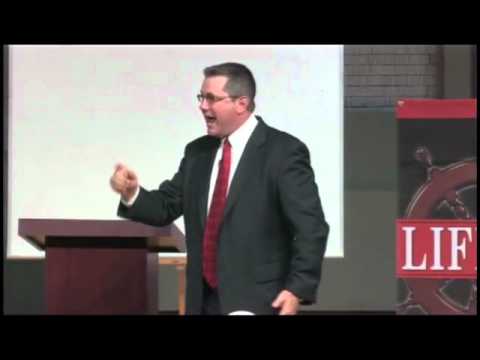 Peter J. Dean Leadership Video:
Peter J. Dean, Ph.D., founder and president of Leaders By Design, is at the forefront of motivating and educating top executives and managers around the world. Dr. Dean founded Leaders By Design as a company that specializes in consulting and coaching executives with the intent to develop their leadership and management skills.
Sheryl Sandberg (Facebook COO): Why we have too few women leaders
Sandberg looks at why a smaller percentage of women than men reach the top of their professions and offers three powerful pieces of advice to women aiming for the C-suite.
Simon Sinek: How great leaders inspire action
Simon Sinek presents a simple but powerful model for how leaders inspire action, starting with a golden circle and the question "Why?" His examples include Apple, Martin Luther King, and the Wright brothers — and as a counterpoint Tivo, which (until a recent court victory that tripled its stock price) appeared to be struggling.
Robin Sharma: What is Leadership?
What is Leadership? What Makes a Great Leader? Leadership and personal development expert Robin Sharma shares an interview on what makes a leader.
Garr Reynolds: Good leaders need to know how to design great presentations
Presentation designer and internationally acclaimed communications expert Garr Reynolds, creator of the most popular website on presentation design and delivery on the net – presentationzen.com – shares his experience in a provocative mix of illumination, inspiration, education, and guidance that will change the way you think about making presentations with PowerPoint or Keynote.
Marshall Goldsmith: Understanding classic challenges faced by successful leaders (Leader Series @ Google)
Marshall Goldsmith's current book, What Got You Here Won't Get You There: How Successful People Become Even More Successful, is a New York Times best-seller and was ranked as America's #1 best-selling business book in The Wall Street Journal. Dr. Goldsmith identifies 20 bad habits, mostly behavioral problems, that hinder high achievers from reaching future goals and suggests methods for promoting behavior change.
Daniel Goleman: The Importance of Social Intelligence as a Leader
Daniel Goleman discusses his book Social Intelligence: The New Science of Human Relationships as a part of the Authors@Google series.