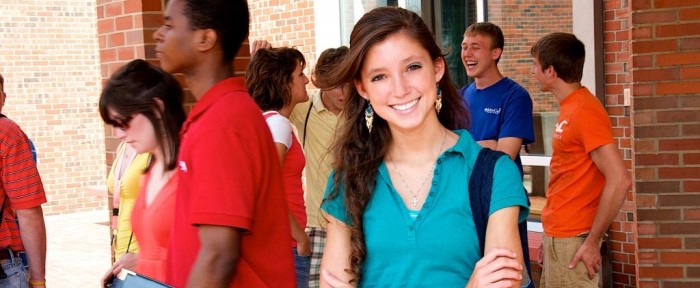 The Perfect Complement to Any Major
"We strive to develop each student as a whole person – mind, body, and soul. At the same time, we challenge them to make a difference in our world through leadership and service."
– Robert L. Niehoff, S.J., President Emeritus of John Carroll University
Engaging in the study of theoretical, contextual, and practical perspectives of leadership allows students to develop the toolbox of skills necessary to make an impact both on and off campus. The Leadership Development Minor provides students with opportunities to stretch their leadership capacities through a series of courses that will force them to discern about and recognize their individual approaches to leadership, the personal attributes that will allow them to excel when both leading and following, and their abilities to recognize opportunities to create change. The Leadership Development Minor helps our university live its mission of inspiring individuals to excel in learning, leadership, and service in the region and in the world.
Like leadership itself, the minor is interdisciplinary in nature; it has the flexibility to align with the needs and interests of individual students. Perhaps the most unique aspect of the JCU Leadership Development Minor, one that sets it apart from other schools, is that students have the opportunity to participate in a number of one-credit "learning labs" designed to reinforce leadership concepts and theories and to put what is being learned into action. These focus on topics such as personal attributes of leadership, creating a vision and matching brand, building a team, and making strategic decisions.
Questions about the Leadership Development minor? Contact the director Dr. Kyle O'Dell at kodell@jcu.edu.