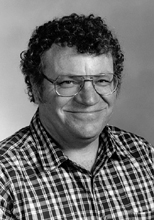 Jeffrey La Favre, Ph.D.,
Coordinator of Language Learning Center
Dr. La Favre has been responsible for the transition to digital technologies in the LLC at John Carroll. Students now enjoy the convenience of online media and other technologies which enhance the language curriculum. He has also offered workshops to faculty through the Faculty Technology Innovation Center on various aspects of instructional technology.
Before coming to John Carroll, he was a soil microbiologist at Cornell University and Celpril Industries in California. His research on the kinetics of hydrogen gas metabolism by bacteria in the root-nodule rhizosphere helped pave the way toward an understanding of a role of hydrogen gas in plant growth. This avenue of research has culminated recently in patent applications by others for the use of hydrogen gas to enhance growth of plants of agronomic importance. He earned his Ph.D. in Soil Microbiology from the University of California, Riverside and M.S. in Biology (mycology) and B.A. in Biology from California State University, Los Angeles.
Office: O'Malley Center 104
Phone: (216) 397- 4729
E-Mail: jlafavre@jcu.edu
More Information
Personal Web Site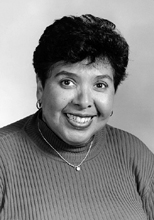 Mrs. Elssy Lawrence
Administrative Assistant
Office: O'Malley Center 134
Phone: (216) 397- 4371
E-Mail: lawrence@jcu.edu