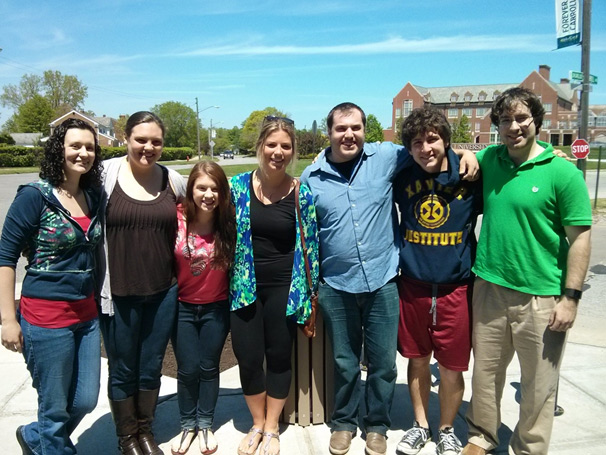 From left to right, our 2015 Classics majors and their next steps:
Jessica Pontious – grad school in library and information sciences and education at Kent State University
Kyra Rouse – law school at Ohio Northern University
Aislin Brown – an internship at a website company
Colleen Reilly – law school at the University of Cincinnati
Christopher Razek – law school at Case Western Reserve University
Matthew Dracoules – Latin teacher at Mason Classical Academy in Naples, FL
Kyle Kerman – an internship in IT
James Miller (not pictured) – graduate school in math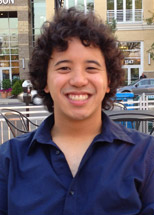 Samuel Flores '07 earned his Ph.D. in Classics from the Ohio State University in 2013. His dissertation examined Plato's appropriation of Solon and contemporary political ideology as part of his philosophic writings. After graduate school, Sam served as a postdoctoral fellow at Gettysburg College, and he is currently Visiting Assistant Professor of Classics at Kalamazoo College. He has taught all levels of Greek and Latin, as well as multiple courses on classical mythology, literature, and civilization.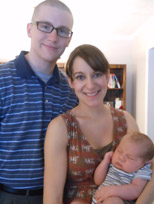 Maria (Roberts) Banaszak '09 received her Masters in Classical Languages at the University of Georgia, where she focused her thesis research on the biographer Suetonius.  Maria is now a Latin teacher at Northview High School in Atlanta, which was recently recognized as the #1 Latin program in the state of Georgia. At Northview Maria has taught Latin III, Latin IV, and mythology courses.  She says, "I absolutely love teaching, and every day brings some new adventure. I feel so blessed to be where I am and to be able to share my love of Latin with my students." She and her husband (her JCU sweetheart) have a son, CJ, and a daughter, Veronica.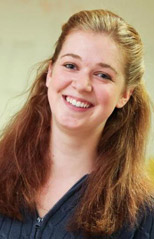 Megan McGinnity '10 moved after graduation to Chicago to complete a year of service with Amate House (an AmeriCorps program through the Archdiocese of Chicago). In addition to living in an intentional community, Megan served as a program assistant at a non-profit organization that helps community college students attain their degrees and grow professionally. Megan now works as a scholarship coordinator at the George M. Pullman Educational Foundation, where she manages the scholarship application process and supports current scholars as they work toward their degrees at four-year colleges and universities.
Patrick Neff '10 is entering his third year of teaching at Bedford High School in Bedford, Pennsylvania, where he is leading a revival of the Latin program.  In summer 2015, Patrick will be completing a study tour in Rome and Naples with the Vergilian Society.  Besides his work as a Latin teacher, Patrick is active in the cultural and civic life of Bedford. This year he helped start a youth ministry program at the local Catholic church, and he is running on both the Democratic and Republican ballots for Bedford Borough Council in the November election. Patrick is a graduate of the University of Illinois' M.A. program in classics and formerly served as the Latin teacher at Countryside School, a private K-8 elementary school (2011-2012).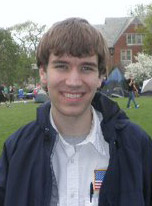 Sam Amos '11 received an MAT in Latin from the University of Massachusetts in 2013.  He was awarded a scholarship by the Classical Association of New England to study at the American Academy in Rome for six weeks in Summer 2012. He entered the novitiate for the Marist Brothers and will profess first vows in August 2015.  He will then move to the Marist Brothers community in the Bronx, where he will be teaching at Mt. St. Michael's Academy.
Adam Foley '11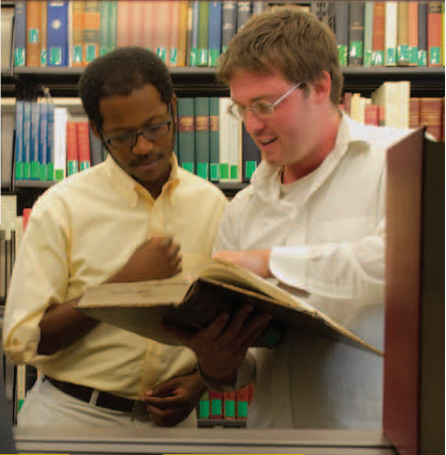 , a high school drop-out, is currently working on his doctorate in the Department of History at the University of Notre Dame. His dissertation offers a comprehensive study of the first Latin translations of Homer since antiquity done by humanists of the Italian Renaissance. He is also editing and translating the Greek correspondence of Manuel Chrysoloras (1350-1415) for Dumbarton Oaks Medieval Library / Harvard University Press, and has published articles on the first German translation of Milton's Paradise Lost (forthcoming in the Journal of the History of Ideas), Lorenzo Valla's Latin translation of Herodotus' Histories and Neo-Platonic readings of Virgil's Aeneid in the Renaissance.