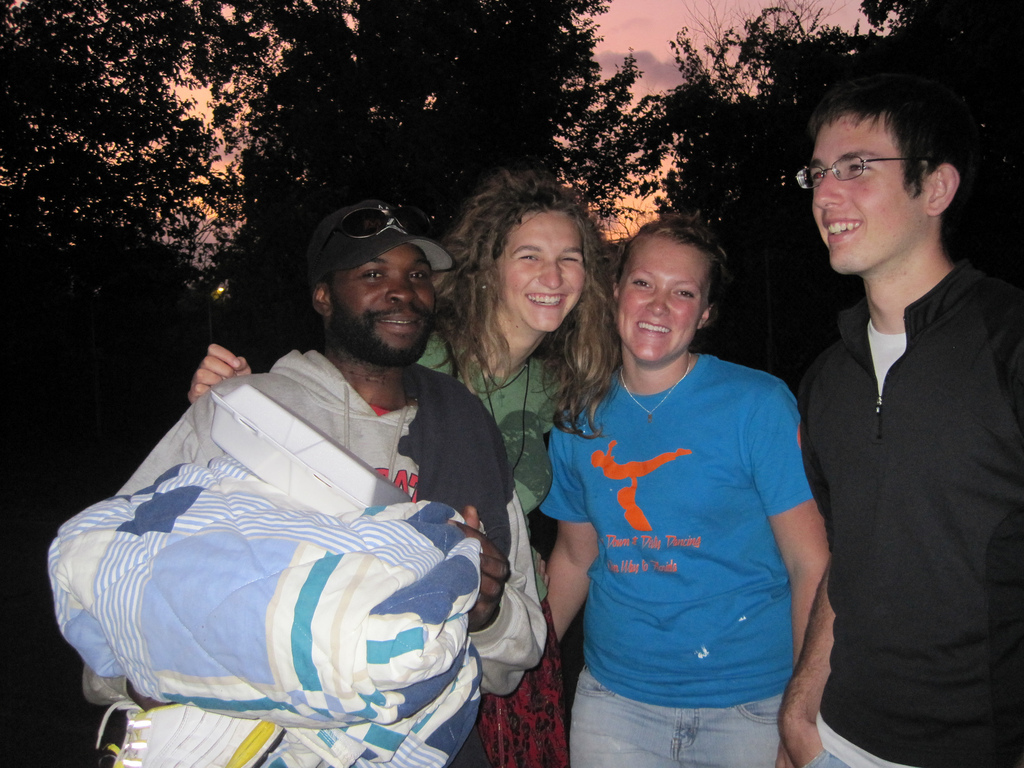 Once upon a time, on a cold winter night, a few high school students set out in a van with some left over food and hot chocolate. They went into the streets of Cleveland and gave the food away to the homeless people they saw sleeping on the streets, alleys, and sidewalks. They enjoyed the company they encountered on the streets so much they went out the next Sunday; and continued to go out every Sunday since then.
The high school is Saint Ignatius High School, and their weekly actions on Sunday night have evolved into what is known as the Labre Project. The name comes for Saint Benedict Joseph Labre, the patron saint of homeless people. The Labre Project was brought to John Carroll University by a group of Ignatius alumni in 2004. The project has continued since 2004 and is still growing on campus.
What makes Labre special is our purpose. The purpose of Labre is not to feed the homeless, but to offer them friendship. It is through the meal we bring that we build friendship with those we encounter every Friday night.
All are welcome to come with us on a Friday night, see the Sign-Up page for more details.