JUHAN 2015 CONFERENCE
"ENDING ENDURING HUMAN SUFFERING"
JUNE 9-12, 2015
Plenary Speakers
Fred Pestello, Ph.D., Saint Louis University
President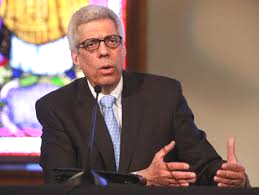 Fred P. Pestello, Ph.D., is the 33rd president of Saint Louis University.  Dr. Pestello is Jesuit- educated and has spent the entirety of his 30-year career in Catholic higher education. He was most recently the President of Le Moyne College, a comprehensive Jesuit liberal arts institution in Syracuse, New York. Prior to becoming Le Moyne's president, Dr. Pestello spent nearly 25 years as a faculty member and Provost at the University of Dayton, a Catholic, Marianist research institution in Ohio.
At Dayton, Dr. Pestello served as a professor of sociology; Chairman of the Department of Sociology, Anthropology and Social Work; and Associate Dean of the College of Arts and Sciences. As a faculty member, he was thrice elected Vice President of Dayton's Academic Senate, the highest position a member of the faculty could hold at that time.
In 2001, Dr. Pestello was appointed Dayton's Provost and Senior Vice President for Educational Affairs. In addition to his roles at the university level, Dr. Pestello has served on the board of the American Council on Education's Commission on Effective Leadership, and he is a member of the Council of Independent Colleges' Board of Directors.
Born and raised in Cleveland, Dr. Pestello has three degrees in sociology. He earned his bachelor's degree from John Carroll University in 1974, his master's degree from the University of Akron in 1981, and his doctoral degree through a joint program of the University of Akron and Kent State University in 1985.
Rev. Richard Ryscavage, S.J., Fairfield University
Director, Center for Faith and Public Life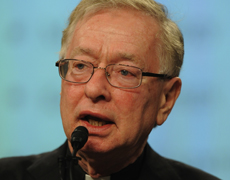 Rev. Richard Ryscavage, S.J., is a professor of sociology and the Director of the Center for Faith and Public Life at Fairfield University. Currently, he is a member of the federal government's Interagency Task Force on Unaccompanied Children, which includes members of the U.S. State Department, DHS, Justice, HHS and others. He was also Executive Director of the United States Conference of Catholic Bishops Office of Migration and Refugee Services, where he ran one of the world's largest refugee resettlement agencies; the former National Director of the Jesuit Refugee Service; and the President of CLINIC, the Catholic Legal Immigration Network. He chaired the humanitarian section of INTERACTION, the largest coalition of American non-governmental organizations working internationally. In addition, he was the first Arrupe Tutor at the Refugee Studies Centre of Oxford University in England. In 2006, he was invited by the Vatican to become a member of the official delegation of the Holy See to the 61st session of the UN General Assembly and participated in the Secretary General's "High Level Dialogue on Migration." He holds a B.A., from Assumption College; M.A., Boston College; M.Div., Weston School of Theology; M.A.L.D., Tufts University; and Ph.D. (Hon.), Assumption College.
Alexander van Tulleken, M.D., Fordham University
Helen Hamlyn Senior Fellow, Institute of International Humanitarian Affairs; Director of Humanitarian Studies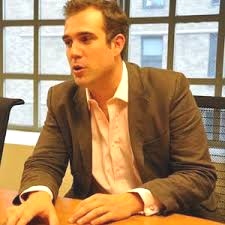 Alexander van Tulleken, M.D., is the Helen Hamlyn Senior Fellow at the Institute of International Humanitarian Affairs.  As such, he is directly responsible for teaching all undergraduate courses that comprise the International Humanitarian Affairs Minor and serves as the Academic Director for the Masters in International Humanitarian Action.  Dr. van Tulleken has worked for MDM, Merlin, and the World Health Organization in humanitarian crises around the world. His most recent mission was in 2010 in Darfur, running health clinics in the embattled Jebel Marra Region. He has a diploma in Tropical Medicine, a Diploma in International Humanitarian Assistance, and a Master's in Public Health from Harvard. He is an Honorary Lecturer in Conflict and Migration at University College London and is currently editing the first edition of the Oxford Handbook of Humanitarian Medicine.

Workshop and Panel Presenters
Dora Pruce, John Carroll University
Director of Government and Community Relations
Dora Pruce is the Director of Government and Community Relations for John Carroll University. She brings a decade of experience working with federal, state, and local government where she most recently worked in the office of U.S. Senator George V. Voinovich, having served as the Senator's District Director since 2004. In that capacity, she served as the Senator's liaison to the greater Cleveland community. Ms. Pruce also previously was the Director of the Government Affairs Office for the Greater Cleveland Partnership/COSE and worked at the Ohio House of Representatives as a legislative aide. Ms. Pruce is a graduate of the College of Wooster.
Christopher Kerr, Ignatian Solidarity Network
Executive Director

Christopher Kerr joined the Ignatian Solidarity Network (ISN) as Executive Director in July 2011, bringing over 10 years of experience in human rights advocacy and Catholic education to the network.  His most recent work prior to ISN was coordinating international immersion experiences and social justice education programming for John Carroll University's Campus Ministry office.  Mr. Kerr also served as an inaugural Co-Director of John Carroll's Arrupe Scholars Program for Social Action.
Prior to his time at John Carroll, Mr. Kerr served as a teacher and administrator at the elementary and secondary levels in Cleveland area Catholic schools.   He also worked for a number of years as a part-time staff member with the InterReligious Task Force Central America, coordinating advocacy and young adult outreach. He speaks regularly at campuses and parishes about social justice education and advocacy, Jesuit mission, and many human rights and justice issues. Mr. Kerr earned a B.A. and M.A. from John Carroll University in University Heights, Ohio.
Michelle Sterk Barrett, College of the Holy Cross
Director, Donelan Office of Community-Based Learning
Michelle Sterk Barrett is Director of the Donelan Office of Community-Based Learning at College of the Holy Cross.  Ms. Barrett earned her bachelor's degree in psychology from Villanova University and her master's degree in higher education administration from Boston College.  She is currently completing her Ed.D. in higher education administration from the University of Massachusetts, Boston.  The subject of her doctoral research is "Fostering the Spiritual Development of Undergraduates through Service Learning."  Ms. Barrett has held positions of increasing seniority in academic administration, including roles in admissions, career planning, and community-based learning.  Most notably, she served as Assistant Director of Boston College's PULSE Program for Service Learning from 1999-2008.
Sr. Rita Mary Harwood, SND, Diocese of Cleveland
Director, Secretariat for Parish Life and Development
Camille Gill, Esq., Catholic Charities
Immigration Attorney, Migration and Refugee Services