This tutorial will step you through steps required to set up the OS X Mail application for your John Carroll Gmail account.
In order for the Mail application to be able to connect to the internet while on campus you need to be connected to the jcuwpa2 wi-fi network (it will not work on the regular jcu network).
Step 1: Click on the "Mail" tab on the menu bar and select "Preferences…"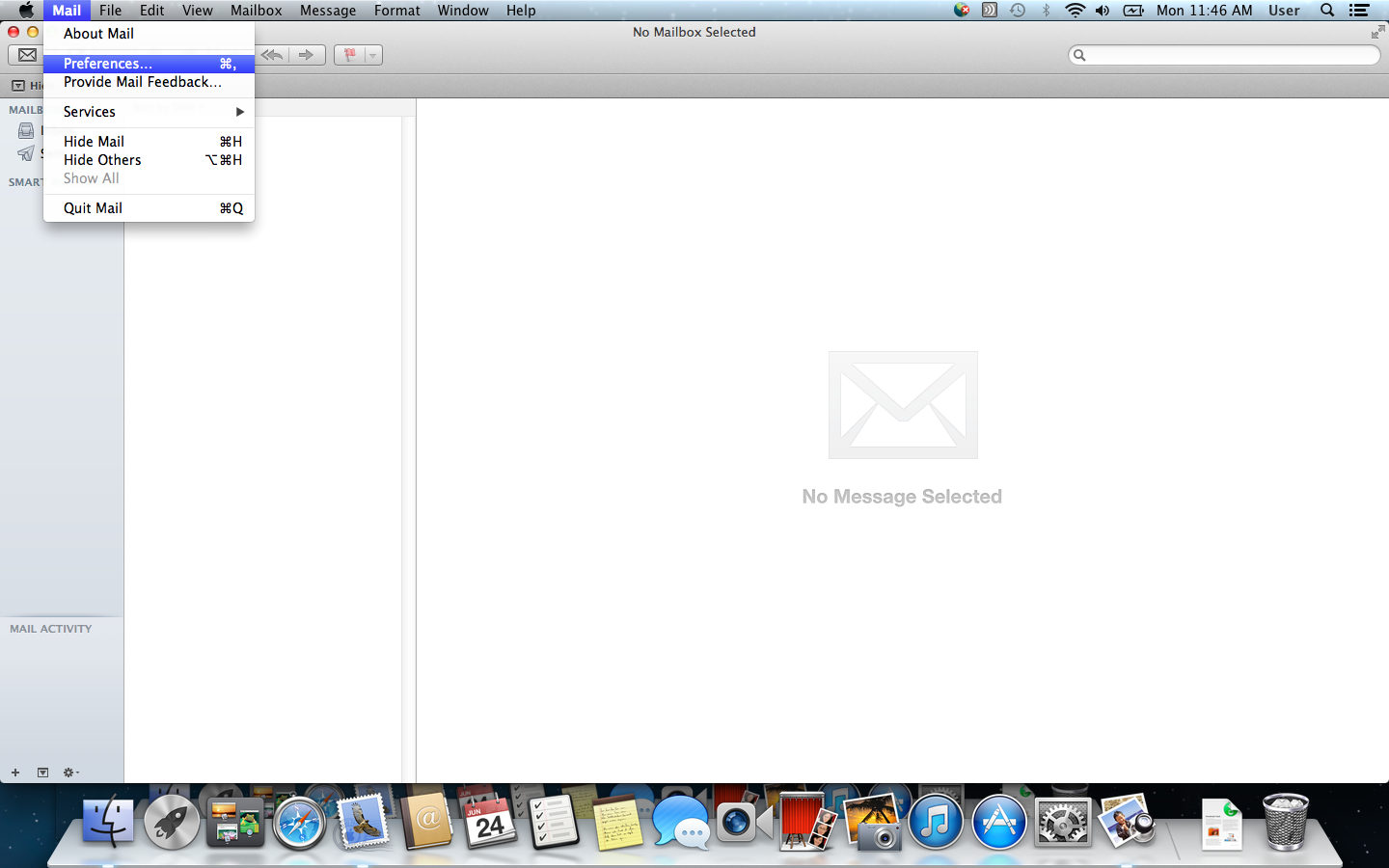 Step 2: Click the "Accounts" tab and then click the "+" button in the bottom left corner.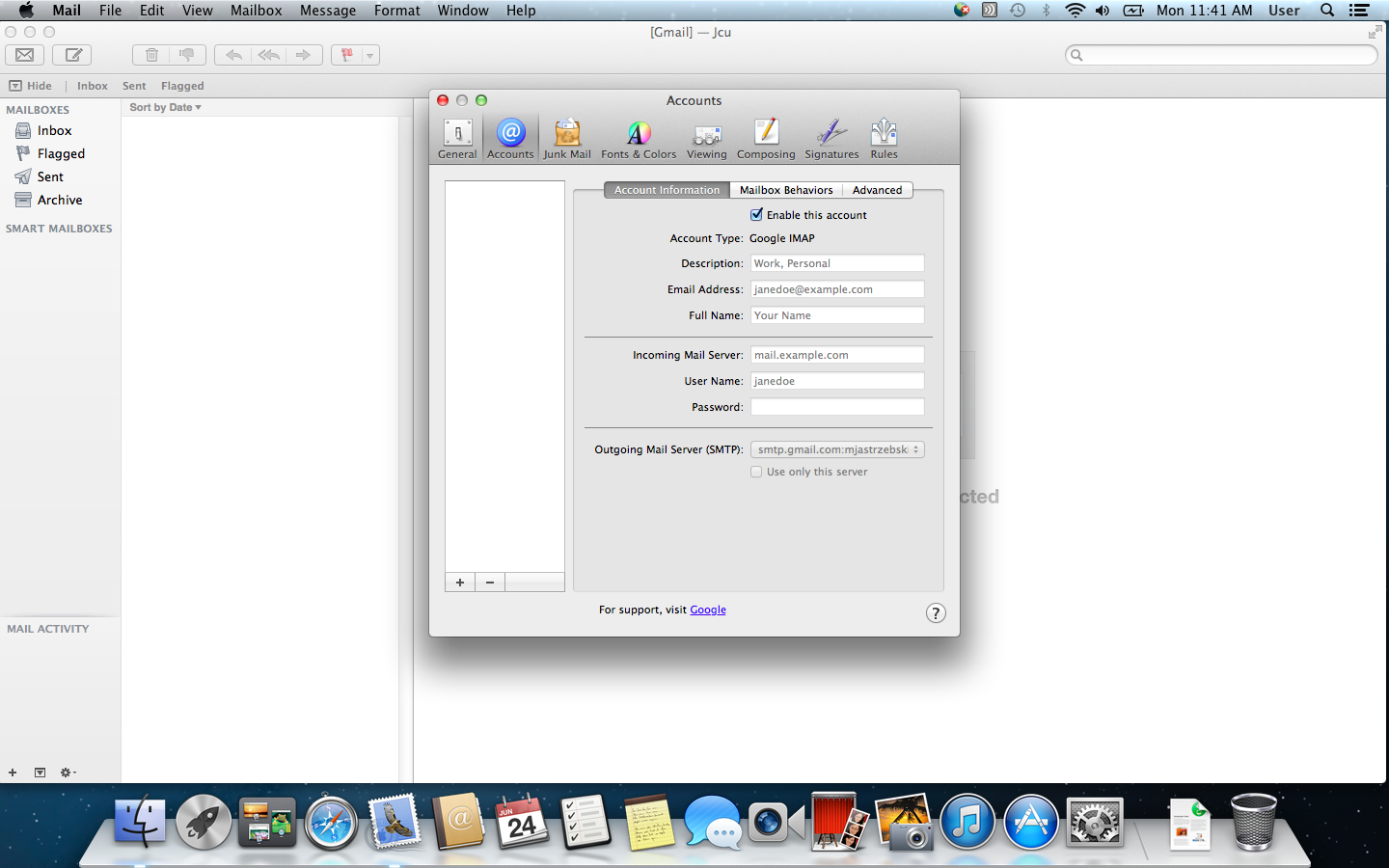 Step 3: Fill out the 3 text boxes with your credentials and click "Continue".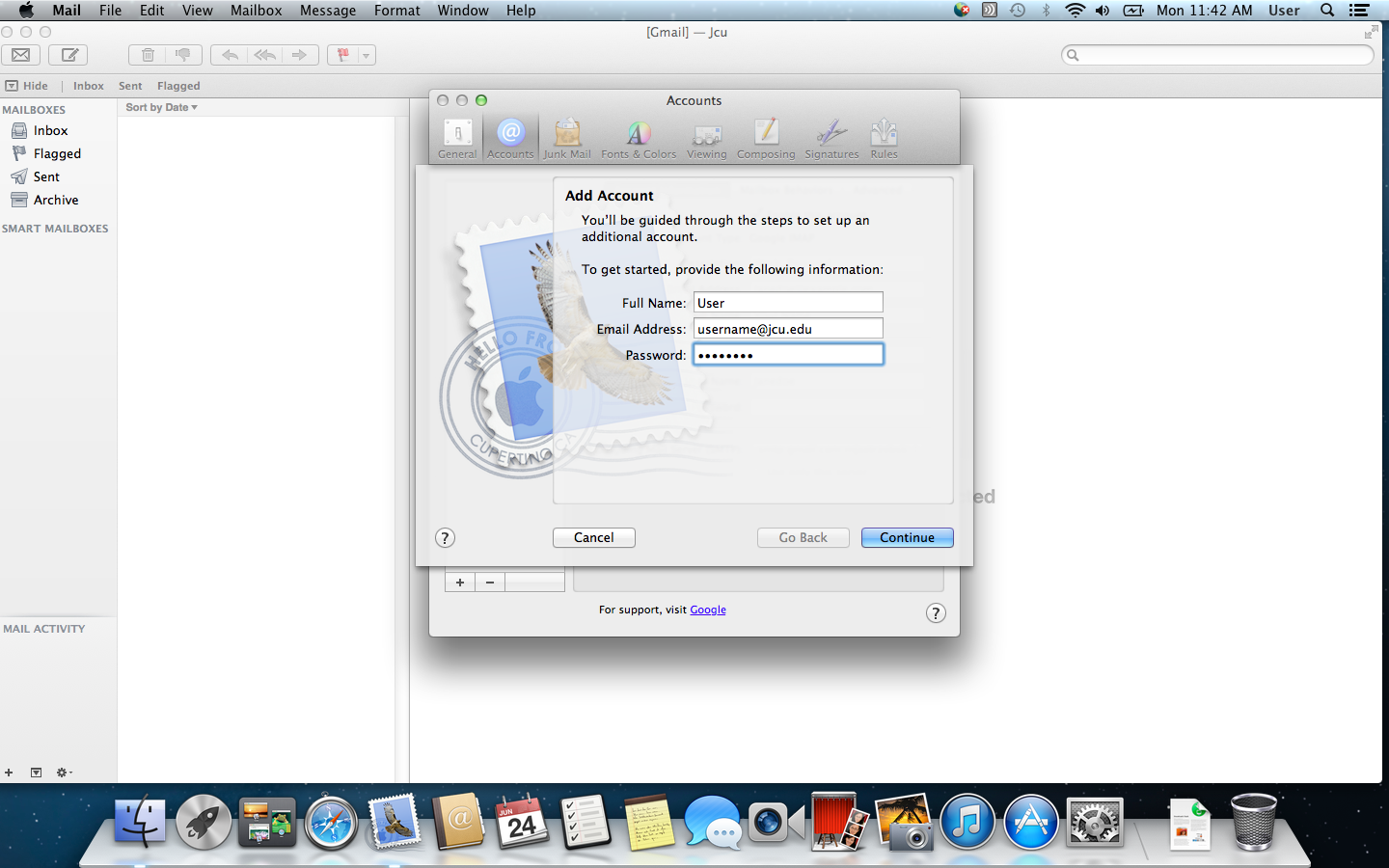 Step 4:  Select "IMAP" from the Account Type dropdown list.
Fill out the Description textbox.
Enter "imap.gmail.com" for the Incoming Mail Server.
Enter your credentials.
Click "Continue."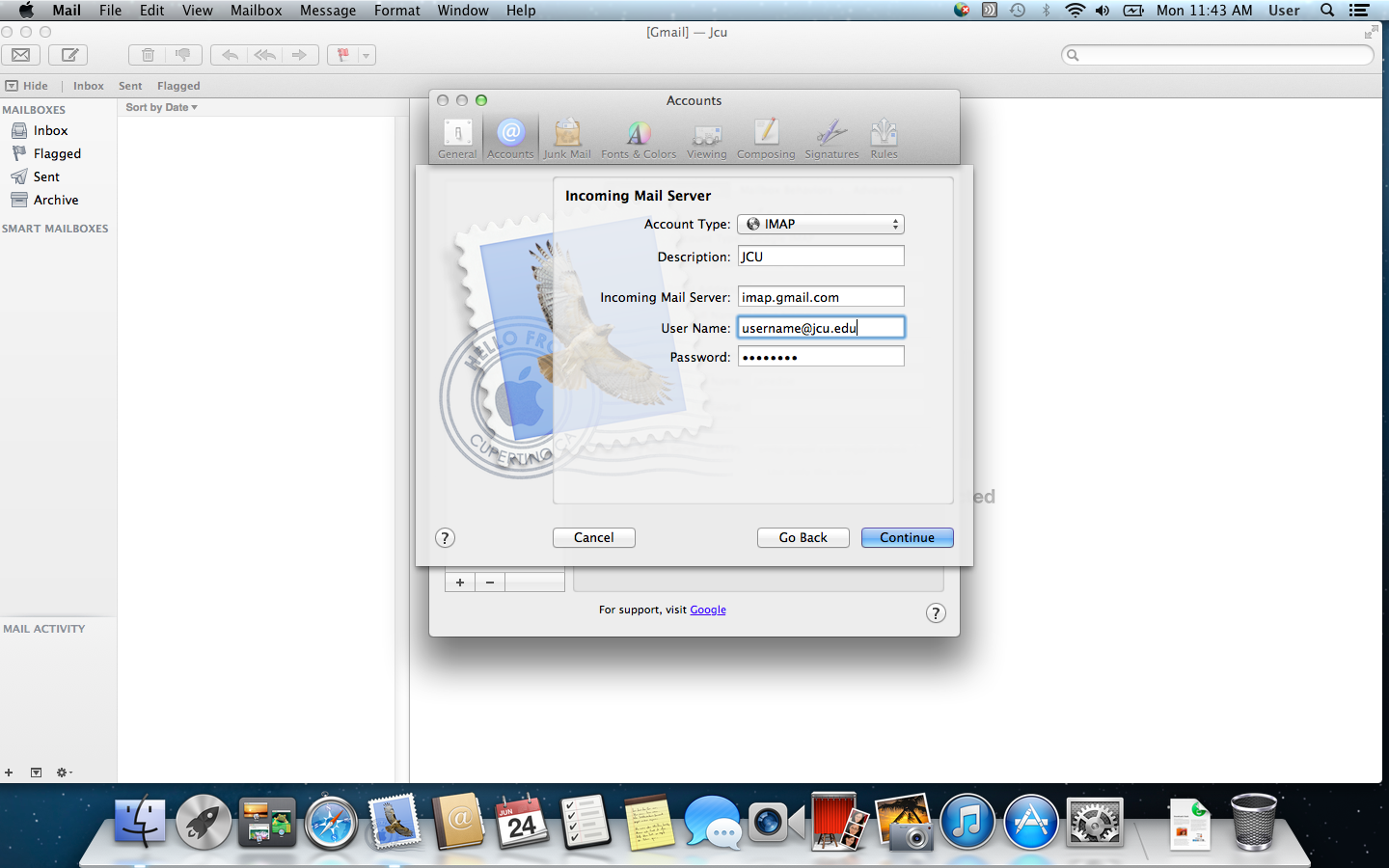 Step 5:  Fill out the Description textbox.
Enter "smtp.gmail.com" for the Outgoing Mail Server.
If you are using more than one account you will want to uncheck "Use only this server," otherwise you can leave it checked.
Check the "Use Authentication" check box and enter your credentials.
Click "Continue."
On the next page verify all the information and click "Create."