This guide shows you how to find and register the MAC address of an Xbox 360, PlayStation 2, or a Playstation 3.
If you own a game console and would like to be able to place it on the network, you will need to register it with Information Technology Services. One of the things you need to submit is the MAC address, which allows us to identify your console so we can grant it access. The following guides will show you how to find the MAC address.
Once you have your MAC address, register your game console by using the following link: http://www.jcu.edu/ismac
Users must log in using domain\username (i.e. CAMPUS\jsmith17) along with their password in order to retrieve the registration page.
The process is not automatic – it will email IS and they will process the information.
Note: PCs registered as game consoles will be blocked from accessing most typical PC applications, including Internet browsing.
Allow 24 hours to complete the registration.
———————————————————————————
To get your Xbox 360 console's MAC address:
In the Xbox Dashboard, go to My Xbox and open System Settings.
Select Network Settings, Configure Network.
On the Additional Settings tab, select Advanced Settings, then select Alternate MAC Address.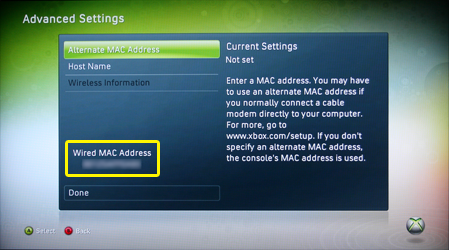 ——————————————————————————–
Playstation 2
1.  Power up the PlayStation 2 and load the Network Adaptor Startup Disc.
2.  Once it has loaded, select ISP Setup and press X.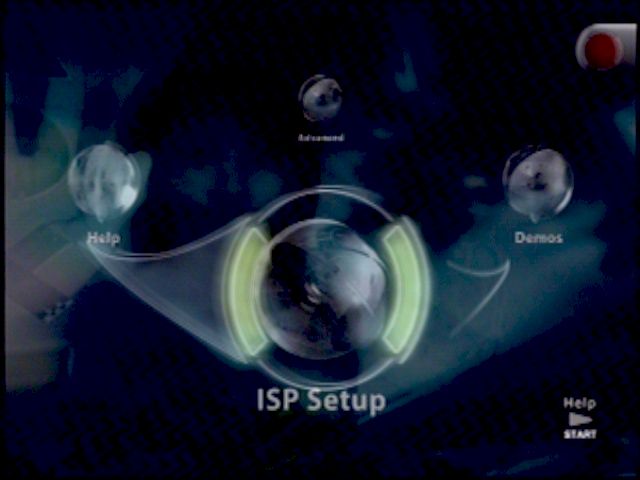 3.  The ISP SETUP will begin to load, and you will be presented with a license agreement. Select Agree and press X to continue.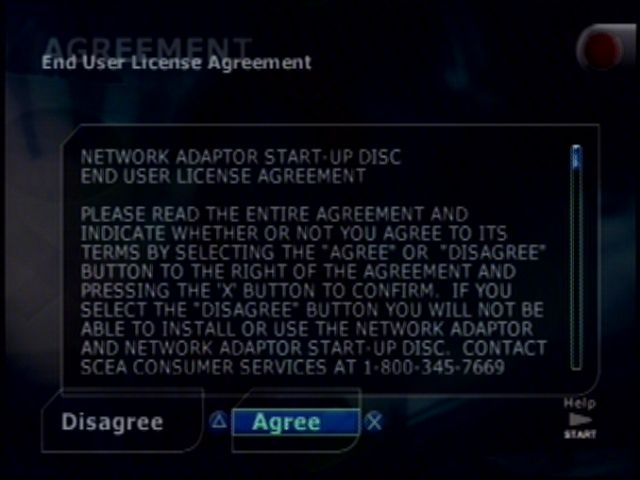 4.  For connection type, choose Local Area Network (LAN) and press X to continue.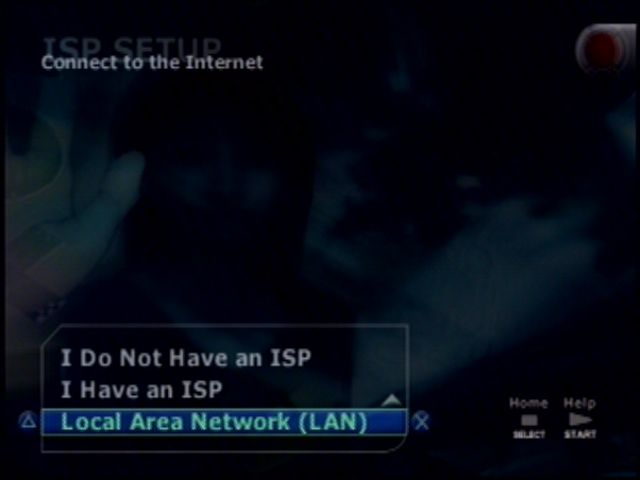 5.  Select Automatic Configuration and press X to continue.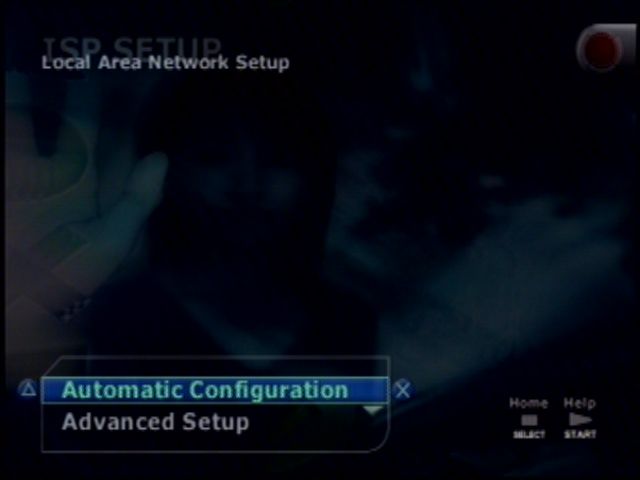 6.  At the connection test screen, select Advanced and press X to continue.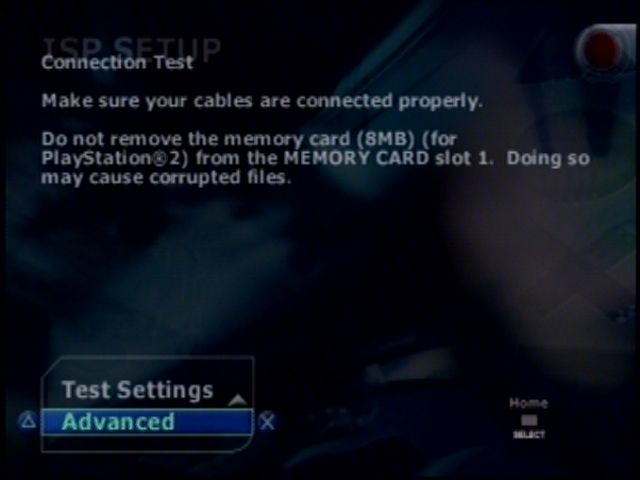 7.  At the Advanced Broadband Settings screen, make sure Automatic is selected. While you are at this screen, make note of the MAC Address at the bottom. You will need this number to register your game console.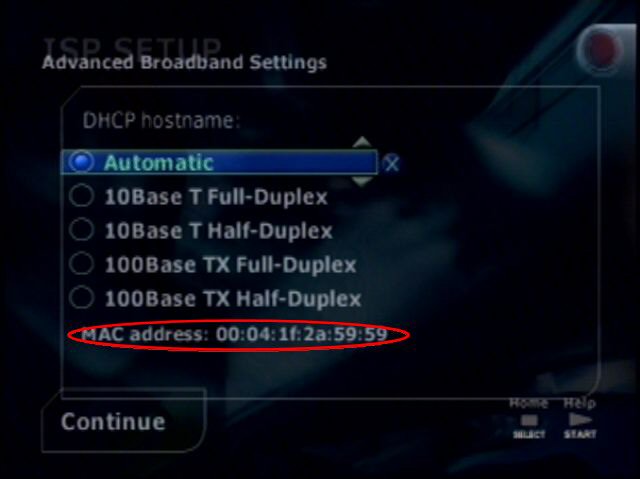 8. Once you have the MAC address, you may contact the Help Desk to register your Playstation. Once you give the information to the Help Desk, allow 2 business days to complete the registration. You should then be able to successfully connect your game console to the network.