Step 1
Run the Setup a Google Apps Sync User program under All Programs. When it opens, it will ask you for the username and password of the Gmail account that was setup. Put in the information and click Continue.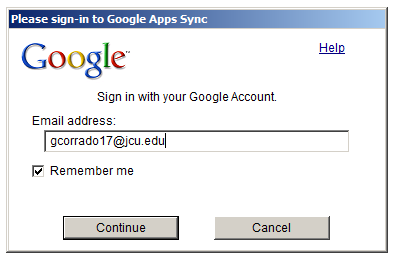 Google will ask whether you want to give various permissions to Outlook. Scroll down and click Accept.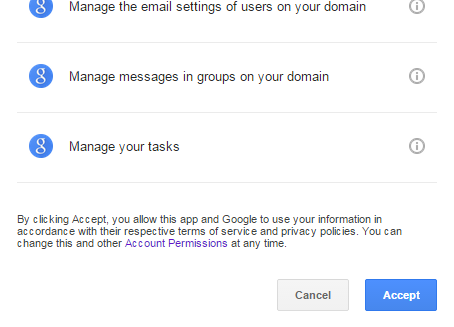 If the Google Apps Sync window is still open, click Continue.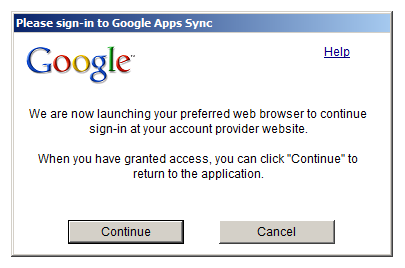 When it signs in, Click Create Profile.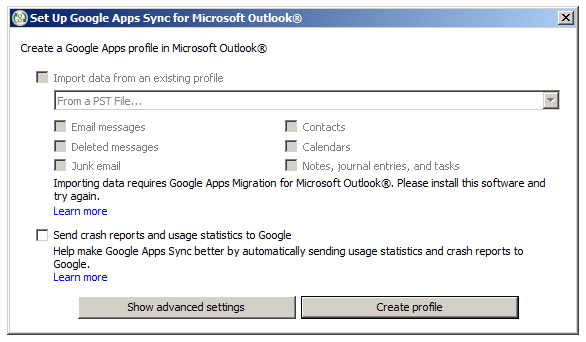 Once it is done, click Start Microsoft Outlook and the new Gmail profile will show up.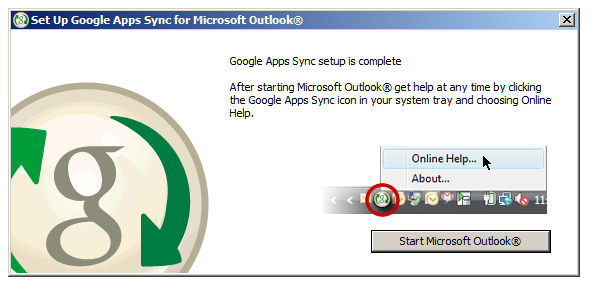 Outlook will open up and begin to sync. This may take some time.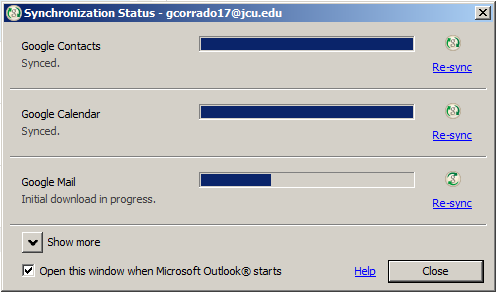 Then right click the 

 icon in the tray and select Set mailbox size limit.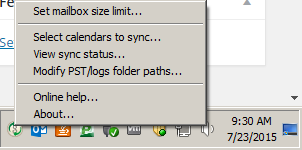 Then select unlimited and click OK.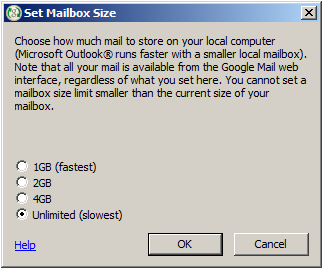 Add any department or specialty email accounts on as a delegate account if it has been configured. If not, call the Help Desk to get it moved over.
Once it has synced, have the Help Desk double check everything and correct any mistakes that were made.
Step 2 (Not always needed)
If you need to setup a department account as well, follow these instructions.
Go to the File tab, select Add Account at the top.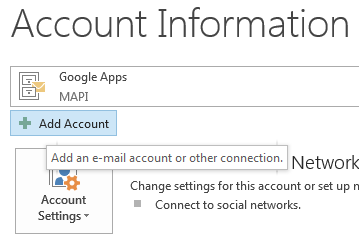 Select "Manual setup or additional server types" and click Next.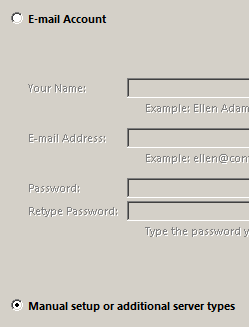 Select "POP or IMAP" and click Next.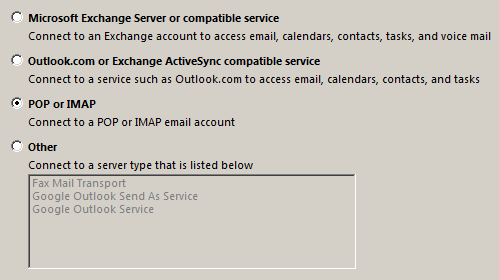 Insert the below information, substituting your name, email, etc. Be sure to select IMAP for Account Type and to fill in the Password box. You do not have to check "Remember password".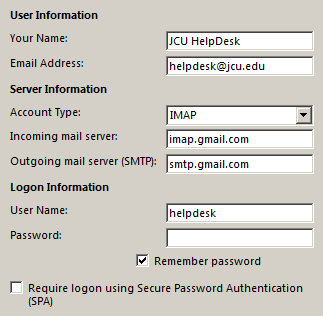 Then click More Settings, navigate to the Outgoing Server tab, and check the following box. Be sure the button "Use same settings as my incoming mail server" is selected.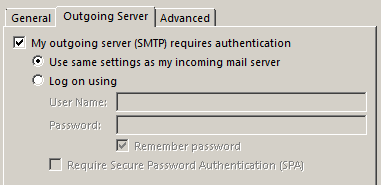 Navigate to the Advanced tab. For the first "Use the following type of encrypted connection" box select SSL and for the second select TLS. The IMAP and SMTP numbers will change to reflect this.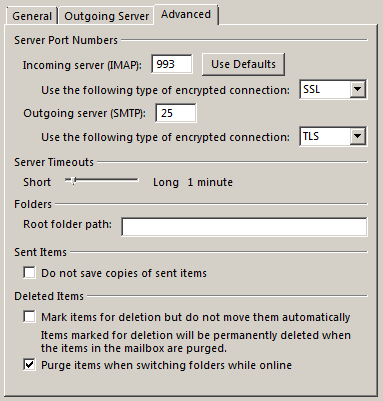 Click OK to close the More settings window, then Next, then Finish to close the Add account window.