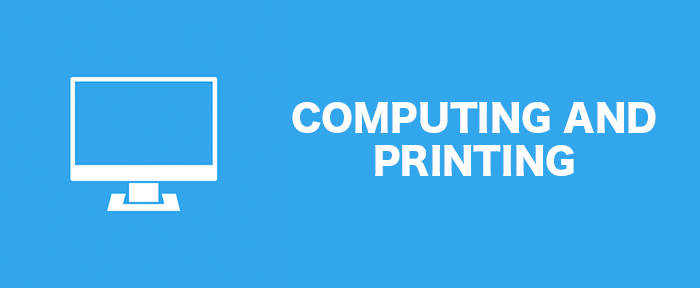 Classroom Technology
Classrooms are equipped with multimedia technology ranging from basic to theater to public collaboration.
Computer Labs
Computer labs equipped with Windows and Macintosh computers, printers, and other technology are located around campus. Specialized software is installed on lab computers for use in coursework.
Computer Repair
ITS offers repair and replacement services for John Carroll computers. Diagnosis and selective problem resolution is also available for personal computers.
Equipment Recovery Program
The Recovery Program is fashioned for the protection of user privacy and recycling. Please call Help Desk at 216.397.3005 for more information.
Map a Network Printer
Learn how to map a printer by watching the video below.
Multimedia Loans
Center for Digital Media offers a range of loaner audio and visual equipment to John Carroll students, faculty, and staff to checkout through Grasselli Library.
PC Recommendations
Help Desk provides a list of basic recommendations for computers compatible with the network and support services available on campus.
Printing
Printing pages are allotted to students at the beginning of every semester. Additional pages can be bought. ITS also offers a Poster printing service.
Printing in Residence Halls
Your print job goes to a virtual queue. It can then "be released" to any print release station. (Please click the link above for more info)
Software Site Licensing
JCU ITS manages site licenses for commonly used software programs for math and statistics, science and engineering, bibliography management, security, online surveys, and other areas.
Wireless Printing (Google Cloud Print)
Google Cloud Print allows you to easily print from your mobile device or laptop. The process for printing varies depending on your device. This service works with no special configuration using Google Chrome web browser or Google apps (Gmail, Drive), once you have logged into the device with your JCU email address and password.