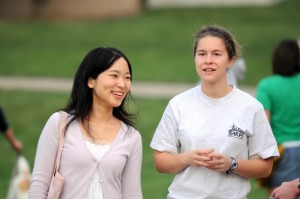 With over 90 student organizations, there are always activities and events happening on campus. There are numerous opportunities to get involved, whether it is with an academic, cultural, athletic, or service organization. No matter what your interests are, you will be sure to find a group that captures your attention.
As an integral part of our Soft Landings program, international students have the opportunity to explore and learn about Cleveland and US culture through off campus field trips and events. The trips and experiences are carefully and thoughtfully planned with our students in mind. The goal is to ensure our international students truly involve themselves socially among their peers and learn to enjoy their time at John Carroll University both inside and outside the classroom.
What is there to look forward to at John Carroll? Visit the following websites to learn about the student experience at JCU and also the services that we offer to everyone on campus!