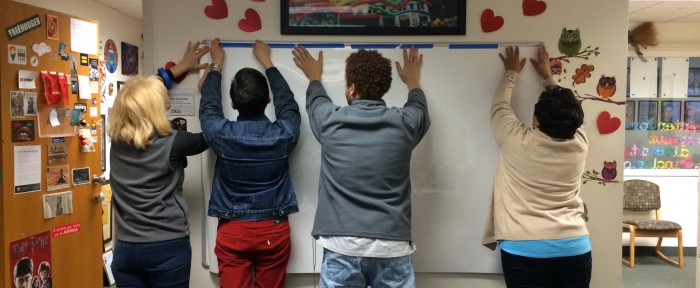 There are two ways to join an organization: at the Involvement Fair and online via Lobolink.
METHOD 1
The Involvement Fair will be on Friday, September 11, 2015 from 3p-5p in the IM Gym (DJ Lombardo Student Center).  Here you will be able to meet 100+ student organizations and other opportunities.  This is the best place to sign up for clubs, leadership opportunities, fraternities, sororities, academic clubs, intramurals sports, etc.
METHOD 2
Lobolink is like a Facebook account. Check out our current list of cultural student organizations at JCU! If you would like to join, or simply want more information about a group, create a profile on Lobo Link and request membership info.
Creating your Lobo Link profile is easy; here's how:
Click http://lobolink.jcu.edu and select "create an account." Create a username and password (with no spaces) and complete the rest of the form.
Click complete sign-up.
You will get an email to activate your account. Please click that link to activate.
Log-on to Lobo Link again and click on the "Groups" tab on the top.
Scroll down to the group you are interested in and click on the name.
Click on "Request Membership."
A member of the group will get back to you shortly!