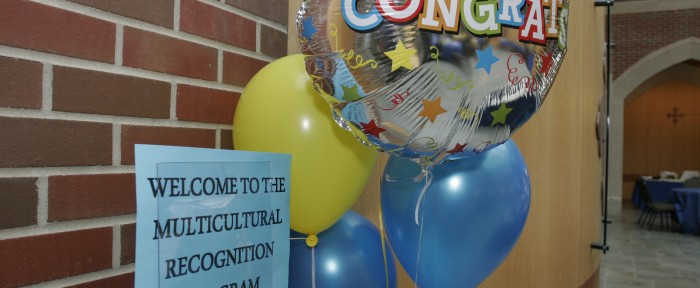 The Multicultural Recognition Program will be on Friday, April 25, 2014 at 6:30pm in the Dolan Center for Science and Technology, Muldoon Atrium.  This event is designed to recognize graduating multi-cultural seniors and their academic and co-curricular achievements as undergraduates.  Any multi-cultural student who will be graduating this spring semester, we would like to invite you to attend this event. All participants receive a free Kente Cloth to wear at their commencement.
Congratulations on all your achievements, thus far.
We look forward to celebrating your accomplishments with you and your family.