POV (a cinema term for "point of view") is the Public Broadcasting Service's (PBS) longest-running showcase for independent non-fiction films. All films are a collaboration with POV, the award winning independent non-fiction film series on PBS.
2015-16 Film Series
OUT IN THE NIGHT | September 30, 2015 | Screenings at 2p and 5:30p | Location TBA
In 2006, under the neon lights of a gay-friendly neighborhood in New York City, a group of African-American lesbians were violently threatened by a man on the street. The women fought back and were later charged with gang assault and attempted murder. The tabloids quickly dubbed them a gang of "Killer Lesbians" and a "Wolf Pack." Three pleaded guilty to avoid a trial, but the remaining four — Renata, Patreese, Venice and Terrain — maintained their innocence. The award-winning Out in the Night examines the sensational case and the women's uphill battle, revealing the role that race, gender identity and sexuality play in our criminal justice system. A co-production of ITVS. A co-presentation with the National Black Programming Consortium (NBPC).
BETWEEN TWO WORLDS | November 11, 2015 | Screenings at 2p and 5:30p | Location TBA
Seven Vietnamese immigrants working and living in the Dayton area talk about where they were when the North Vietnamese overran Saigon, why they chose to escape and how they are making a life for themselves in America. Between Two Worlds was produced in partnership with Wright State University's Asian/Hispanic/Native American Center. Click here for trailer.
TOUGH LOVE | February 10 2016 | Screenings at 2p and 5:30p | Location TBA
What makes a good parent? How do you prove you are responsible after you've been deemed unfit? Having lost custody of their children to Child Protective Services, two parents — one in New York City and one in Seattle — fight to win back the trust of the courts and reunite their families in Stephanie Wang-Breal's moving film. Acknowledging their past parenting mistakes due to poverty, poor choices and addiction, both Hannah and Patrick contend with a complex bureaucracy to prove they deserve a second chance. A co-production of ITVS. A co-presentation with the Center for Asian American Media (CAAM).
DON'T TELL ANYONE | March 16, 2016 | Screenings at 2p and 5:30p | Location TBA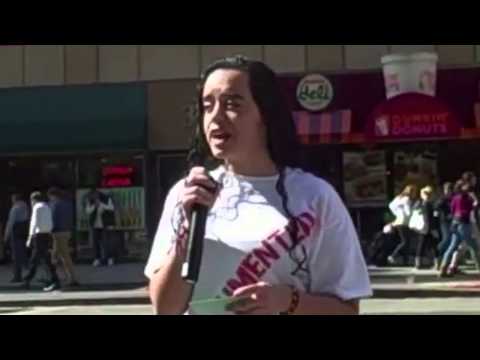 Since the age of 4, Angy Rivera has lived in the United States with a secret that threatens to upend her life: She is undocumented. Now 24 and facing an uncertain future, Rivera becomes an activist for undocumented youth with a popular advice blog and a YouTube channel boasting more than 27,000 views. She steps out of the shadows a second time to share her story of sexual abuse, an experience all too common among undocumented women.Don't Tell Anyone (No Le Digas a Nadie) follows Rivera's remarkable journey from poverty in rural Colombia to the front page of The New York Times. A co-presentation with Latino Public Broadcasting.