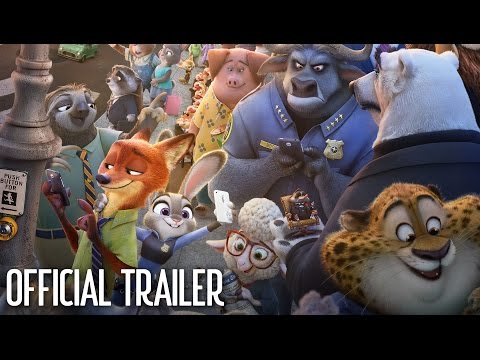 Zootopia
Friday, September 30, 2016
10:00 PM Screening
Donahue Auditorium, Dolan Center for Science & Technology
From the largest elephant to the smallest shrew, the city of Zootopia is a mammal metropolis where various animals live and thrive. When Judy Hopps (Ginnifer Goodwin) becomes the first rabbit to join the police force, she quickly learns how tough it is to enforce the law. Determined to prove herself, Judy jumps at the opportunity to solve a mysterious case. Unfortunately, that means working with Nick Wilde (Jason Bateman), a wily fox who makes her job even harder. 
Critics Consensus: "The brilliantly well-rounded Zootopia offers a thoughtful, inclusive message that's as rich and timely as its sumptuously state-of-the-art animation — all while remaining fast and funny enough to keep younger viewers entertained." (Rotten Tomatoes TOMATOMETER Rating of 98% Fresh!)

Big Hero 6
Friday, March 24, 2017
10:00 PM Screening
Donahue Auditorium, Dolan Center for Science & Technology
Robotics prodigy Hiro (Ryan Potter) lives in the city of San Fransokyo. Next to his older brother, Tadashi, Hiro's closest companion is Baymax (Scott Adsit), a robot whose sole purpose is to take care of people. When a devastating turn of events throws Hiro into the middle of a dangerous plot, he tr
ansforms Baymax and his other friends, Go Go Tamago (Jamie Chung), Wasabi (Damon Wayans Jr.), Honey Lemon (Genesis Rodriguez) and Fred (T.J. Miller) into a band of high-tech heroes. 
Critics Consensus:
 "Agreeably entertaining and brilliantly animated,
Big Hero 6
is briskly-paced, action-packed, and often touching." (Rotten Tomatoes TOMATOMETER Rating of 89
% Fresh!)