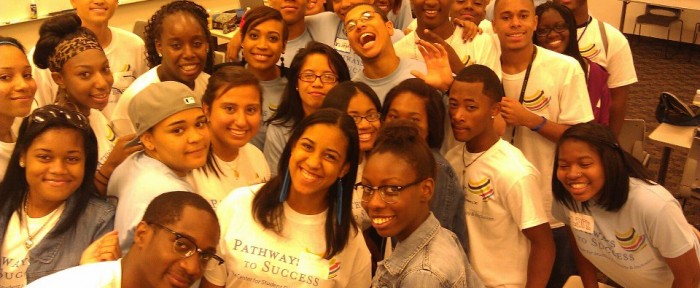 "I enjoyed Pathways and would encourage anyone who has the opportunity to come to do so. It helps you to get to know and meet people"   "…the Pathways to Success program was an amazing transition to college for me. It gave me confidence and serenity to start my academic year and I would recommend it to any incoming minority student."
Pathways prepares students for the high school to college transition.  The program runs August 25-26, 2014. All students from historically underrepresented racial and ethnic backgrounds are invited to participate.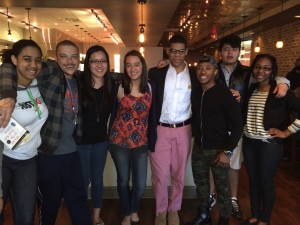 There are no costs for the program but you must register before August 9th.
91.7% of Pathways students come back for their sophomore year!
Move on campus early: Monday, August 25th
Commuters and transfers are also welcome to participate!
Bond with other incoming first-year students
Connect 1-on-1 with current students from a variety of backgrounds and majors
Connect with important faculty and staff
HAVE FUN!
Registration is closed.  Please call 216.397.1583 for more information.
"I had so much fun and I'm really glad I was able to get on campus and meet people before everyone else got here."   "I am glad I participated in Pathways to Success.  I enjoyed every moment of it and I met many wonderful people I still keep in contact today!  I truly believe that it helped me transition into college."
2011, 2012, 2013 Pictures
 "I feel I made more than one friend. I met many people who I can talk to about anything."   "Thanks for giving me a great jump start to college! It was great, I really enjoyed it and I appreciate everyone who took the time out to make it happen. Thanks again!"