PROFESSIONAL STAFF
Salomon Antonio Rodezno, Director
srodezno@jcu.edu | 216.397.1583
Salomon began working at JCU in 2011 as Program Coordinator and was promoted to Assistant Director in 2014.  He became Director in December 2016 after serving as Interim Director from June 2016 to November 2016. As Director, Salomon continues to support historically underrepresented and marginalized students on a 1:1 basis and mentors all cultural student organizations. He helps develop comprehensive student programming and services that improve the diversity of the student body to promote a culture of inclusive excellence. Salomon periodically teaches courses at the College of Arts and Science and at the Boler School of Business. His M.Ed. is in Higher Education and Student Affairs Administration from the University of Vermont, his B.A. in Visual Arts from the University of California San Diego, and he is a graduate of the Social Justice Training Institute.  Salomon is currently the Secretary for the Ohio Consortium of Multicultural Centers in Higher Education. Fun fact: he is an avid dragon boat paddler since 2012 and has won bronze and silver medals for his teams Motivasians and Spinning Dragons.
Christina Johnson, Administrative Assistant
cmjohnson@jcu.edu | 216.397.4185
Christina began working at JCU in March 2017.  She earned her B.A. in Psychology from Taylor University in 2014 and has continued to pursue active  mentorship roles within educational settings. As a native of the Cleveland area with a passion for people, Christina is excited to support CSDI at JCU and engage with college-students once again. Fun Facts: her favorite scent is vanilla and she is a dog person
GRADUATE STUDENT STAFF
Natalie Talerico, Graduate Assistant, Class of 2020
Natalie Talerico began working at JCU in August 2017.  She earned her B.A. in Psychology from The Ohio State University in 2016.  From Parma Heights, Ohio, she is currently pursuing her M.Ed./Ed.S. in School Psychology and will graduate in 2020.  Before joining JCU, she served a year with City Year Columbus, working with students at Linden-McKinley High School.  She hopes to return to Linden one day to serve as their School Psychologist.  Fun Fact: Natalie's favorite dog is dachshunds, she is 100% Italian, and she played Jesus in her 8th grade play, Godspell.
UNDERGRADUATE INTERN STAFF

Gurnit Chima, Junior Intern, Class of 2019
Gurnit is majoring in Psychology (Child and Family studies). She aspires to counsel children. Her internship involves working with Natalie to lead the Peer Mentoring Program's socials and paraprofessional development.  She is also responsible for the bulletin board passive programming series and raffles. Fun fact: Gurnit can speak four languages: Spanish, Hindi, Punjabi, and English.
 Ai-Chin Chen, Senior Intern, Class of 2018
Ai-Chin is a
Taiwanese
senior studying
Visual Media Communications
and
Spanish
. Chen's internship involves researching the origins of CSDI and student affairs services at JCU. Chen has a 
YouTube channe
l and
website
 highlighting his productions, so subscribe and see his work! Fun facts: Chen started the long-board trend three years ago. He's the youngest senior at 19 and his cousin is the head wrestling coach here.

Amy Kato, Senior Intern, Class of 2018
Amy Kato (pronouns: she, her, hers) is a senior international student from Malaysia. She is majoring in Sociology and Criminology with minors in Philosophy, Peace, Justice, and Human Rights and Gender, Sexuality, and Women's Studies. Her campus involvement includes Peer Health Advocates, Student Union, Students for Social Justice, and the various cultural organizations.  Fun Fact: She has traveled to 14 countries, and plans on continuing her travels post-graduation.
UNDERGRADUATE STUDENT STAFF
Emmanuel (Mannie) Brown, Class of 2019
Mannie is majoring in Women and Gender Studies with a minor in Communications.  He aspires to work the field of Student Affairs. Fun fact: Mannie helped create a diversity retreat for the Black Students in Action cultural student organization.
Sarah Kim, Class of 2021
Sarah Kim is a freshman from Cincinnati, OH. She is Korean-American, who loves and embraces her roots. Regarding her major, she is currently undeclared.  Fun fact: Sarah is a
bubble tea
fanatic. Her favorite type of bubble tea is
matcha
.
Zakiyyah Malik, Class of 2019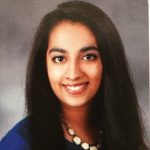 Riya Shanavas, Class of 2020
Riya is majoring in Cell & Molecular Biology and aspires to become a physician. She is involved in the Carroll Ballers Program, Paranormal Research Group and Premedical Association. Fun Fact: She was born in Canada and loves Tim Hortons!
LET'S TALK CONSULTANTS
Mark Onusko, Psy.D. is a licensed psychologist and the director of JCU's Counseling Center. He completed his doctorate in clinical psychology at Adler University in Chicago which focuses on social justice and mental health. He has worked in a number of settings including community mental health centers, hospitals, a halfway house for recently incarcerated individuals, high schools and university counseling centers. His university counseling experiences include Northwestern University, University of Pittsburgh and University of the Sciences in Philadelphia. Some of his professional interests include treatment of anxiety and depression, adjustment to college, identity development, LGBTQ+ issues, multicultural issues and working with international students.
 Alia Lawlor, LPPC-S, CCMC completed her psychology degree at Kent State University and her Master's in Counseling at Cleveland State, and is a licensed supervisor for Master's level counseling interns. Alia has worked with college students of all ages at different universities for more than 8 years. In addition to college counseling settings, her work settings include private practice, corporate settings, and owning her own businesses developing webinars, training programs and other educational outreach programs. Alia's experience is in, but not limited to, anxiety, depression, diversity issues & international students, sexual & emotional abuse, LGBTQ+ issues, women's issues, athletic performance, couple's counseling, existential concerns, meditation, and mindfulness
Sarah Amoroso MA LPCC, is a bilingual clinical counselor at JCU's Counseling Center. As a graduate of JCU, she earned a Bachelor's degree in Sociology with a concentration in Criminology, and then went on to complete a Master's degree in Community Mental Health Counseling. She has been fortunate to work in non-profit settings, community colleges and universities with a range of populations from children, teenagers, families, adults and college students. Her consultations and counseling sessions can be provided in Spanish when requested. Her areas of interest include, but are not limited to adjustment difficulties, relationship issues, multicultural counseling and the prevention/ education of mental health and wellness.